Day 17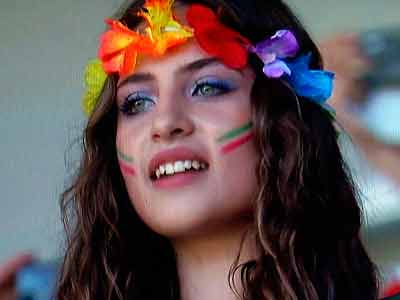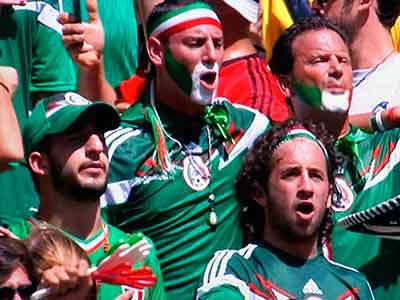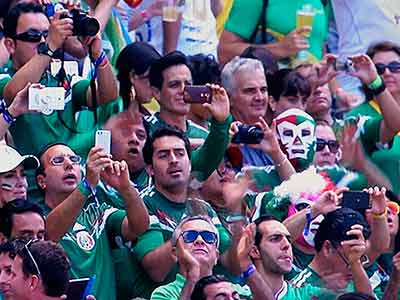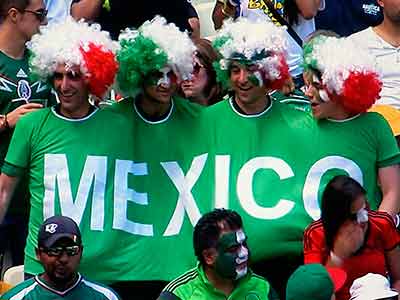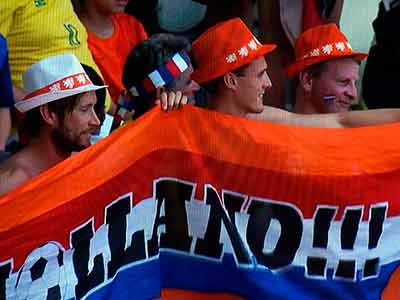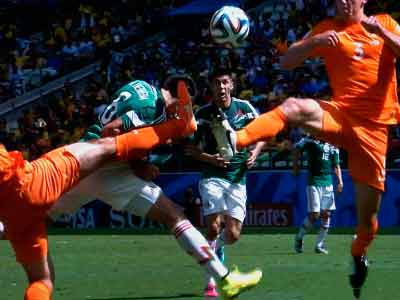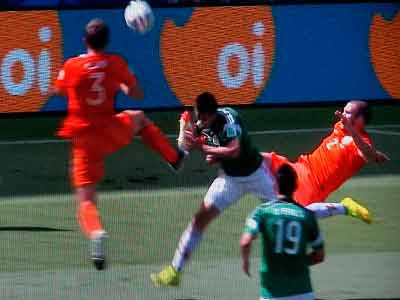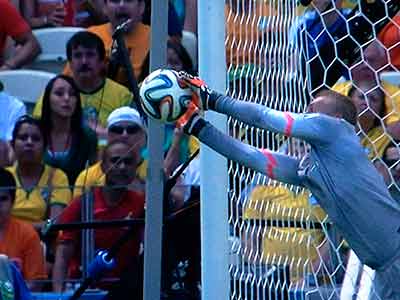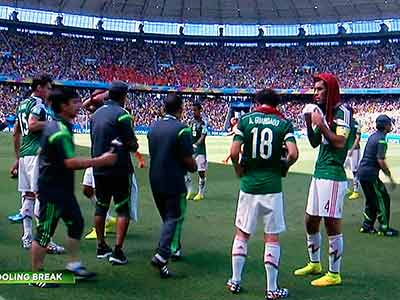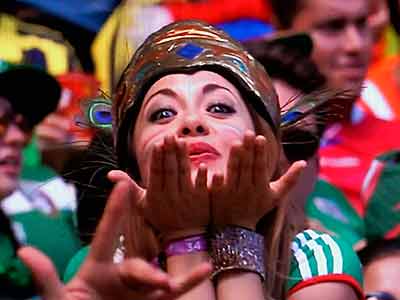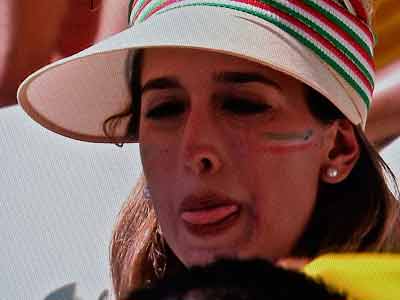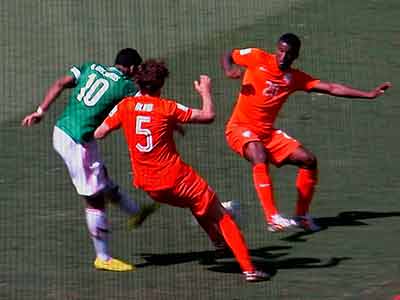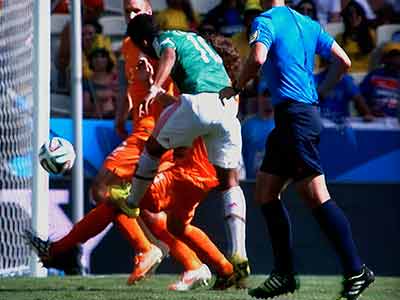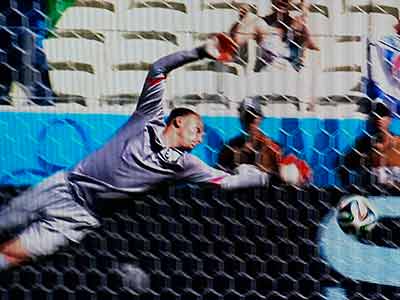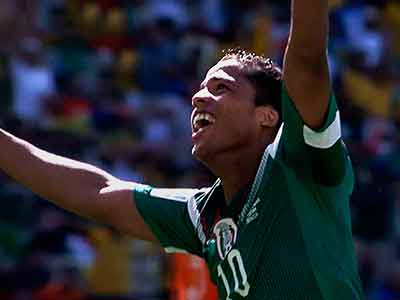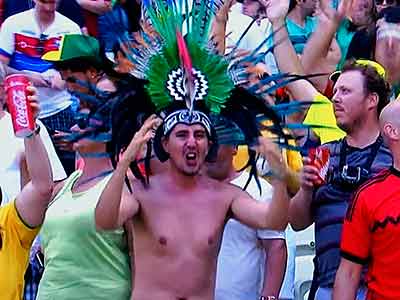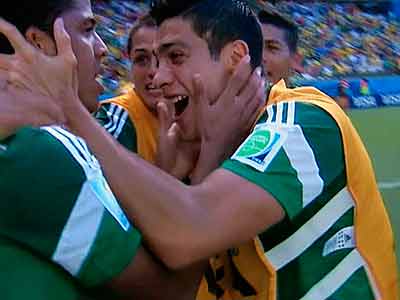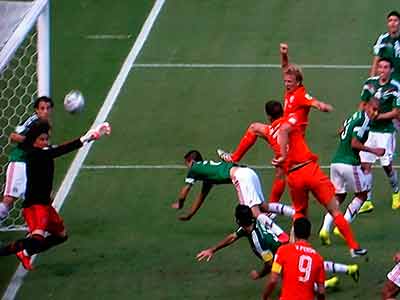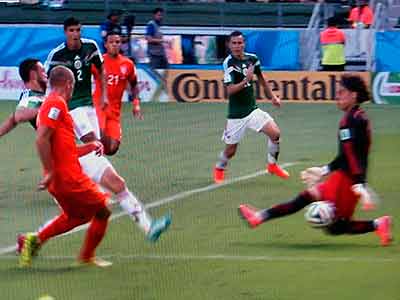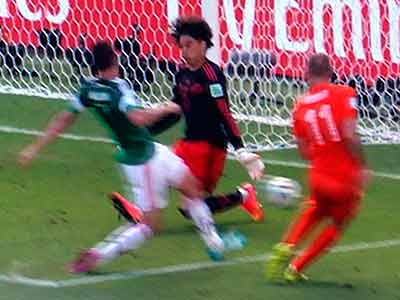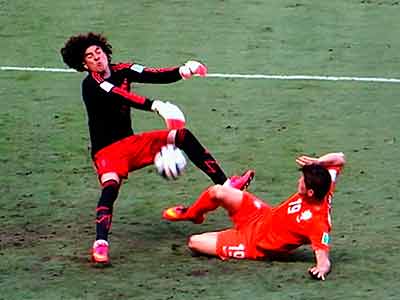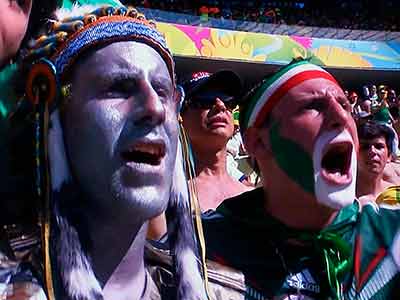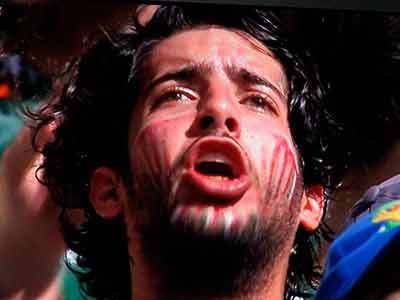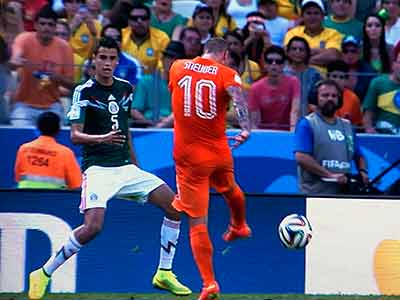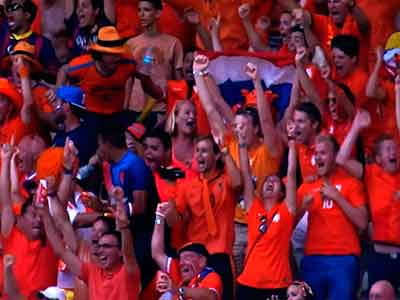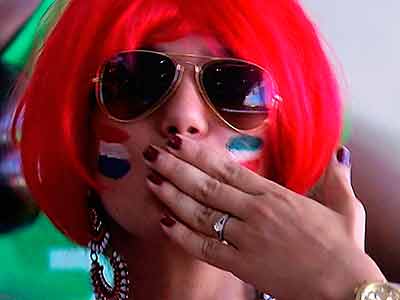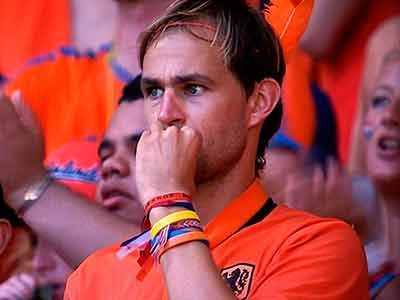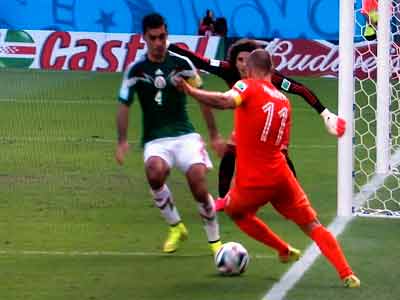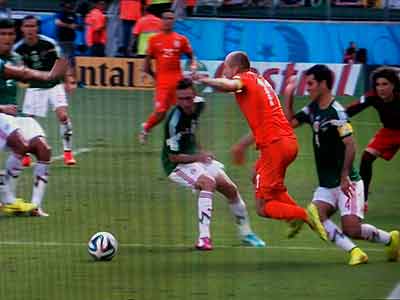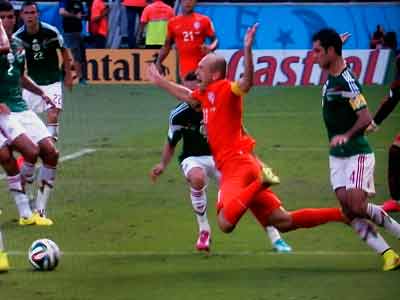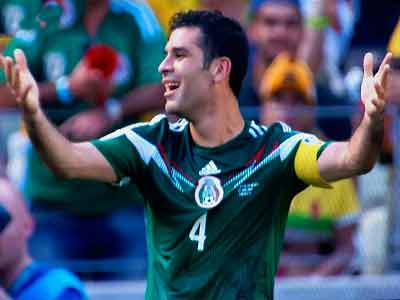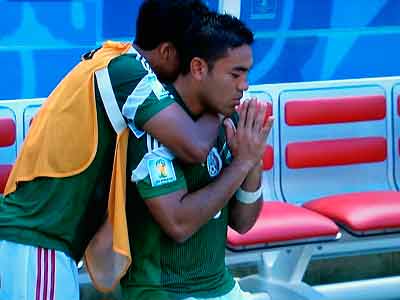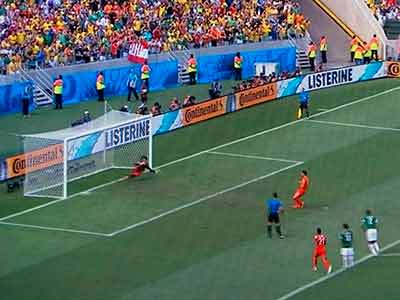 The Dutch and Mexican supporters were full of sparkle despite the hot humid conditions
This high kicking episode brought only a free kick
Cillessen saves from Salcido
Time for a drinks break - new to the World Cup
The fans can relax too for a few minutes
Two minutes after half time Mexico took the lead - a Santaos shot from distance - a good 25 yards
It was a fine effort by 25 year old Giovani Dos Santos
It was a great start to the second half by Mexico
Star of the Mexican team was their keeper Ochoa - here saving from Vrij at close range after 57 minutes
Another good save from Robben after 74 minutes
Yet another great save and full time was close
The Mexican fans were the happier
The Dutch supporters must have been worried as 90 minutes approached
Then with three minutes to go a cleared corner was met by Huntelaar who cracked the ball past the keeper
There was worse to come for Mexico after 2 minutes of added time - Robben dashed down to the line and.....
..he did a dive but the referee gave a penalty and cautioned Maquez
Mexicans prayed for a miss but Huntelaar scored from the spot and Holland were through - a bit fortunate though
Costa Rica 1 Greece 1 - Costa Rica won on penalties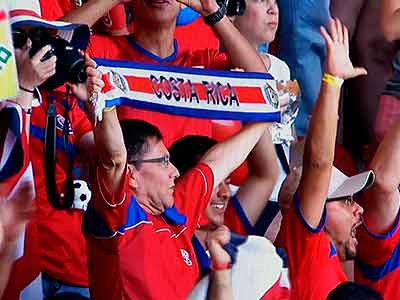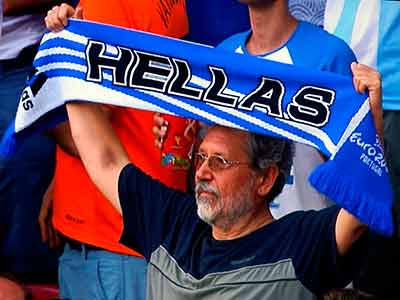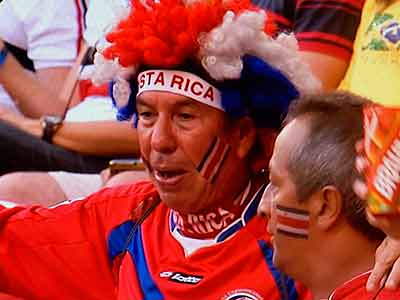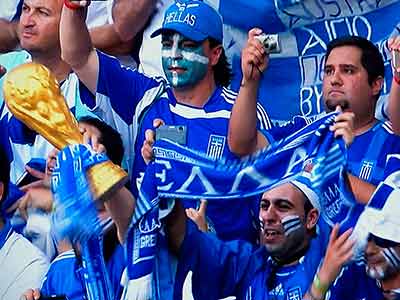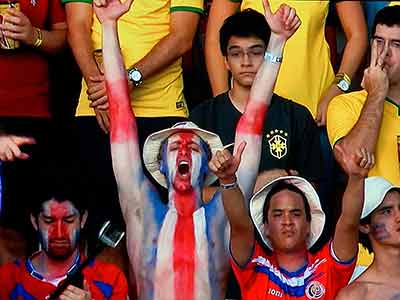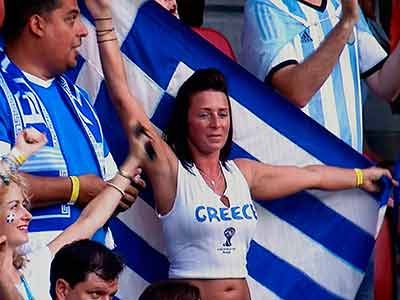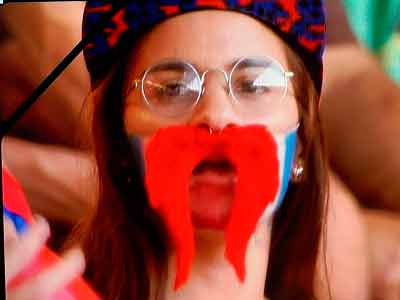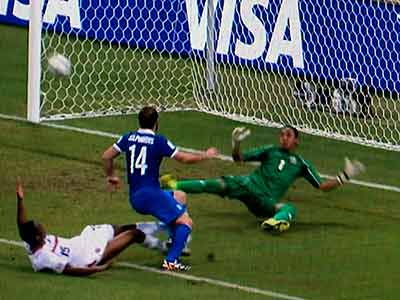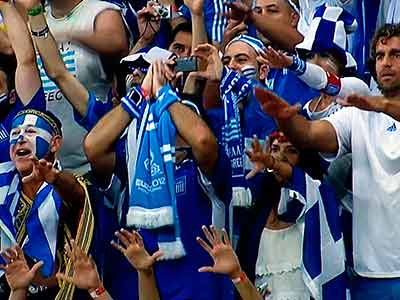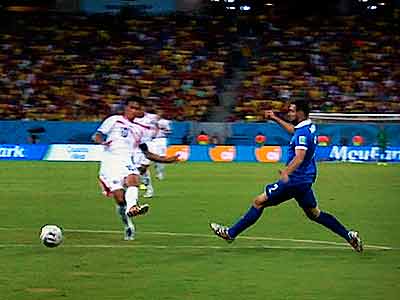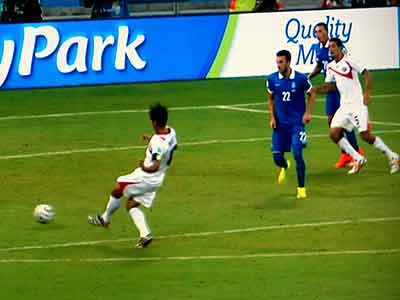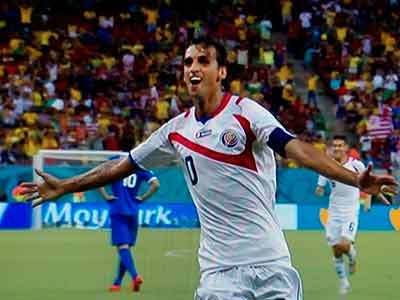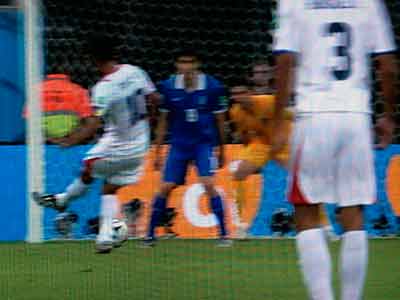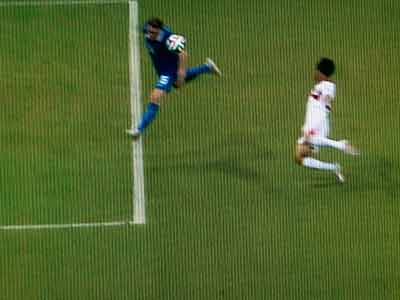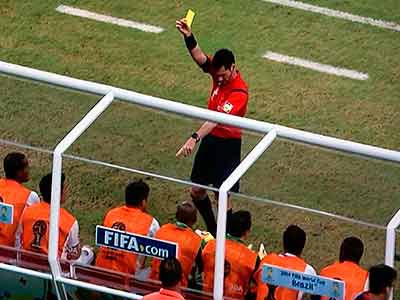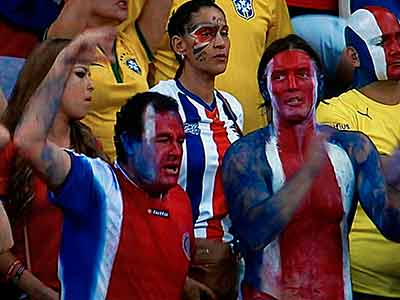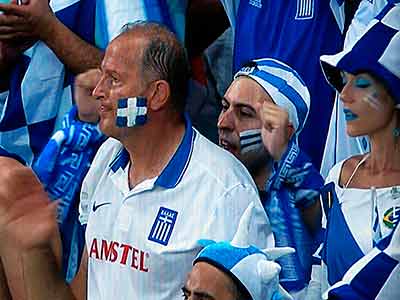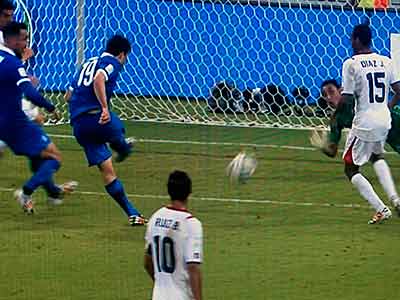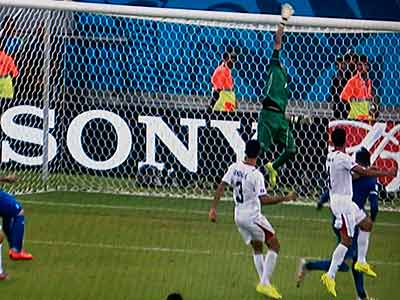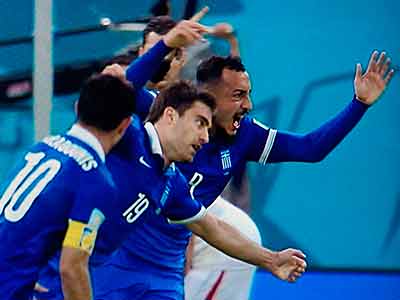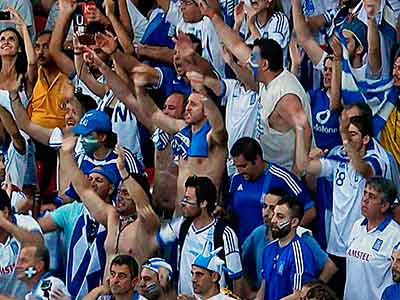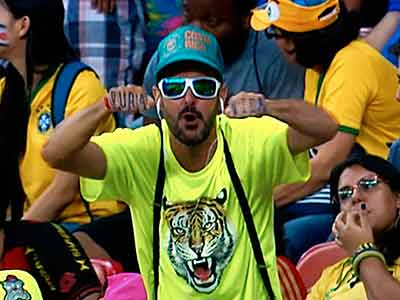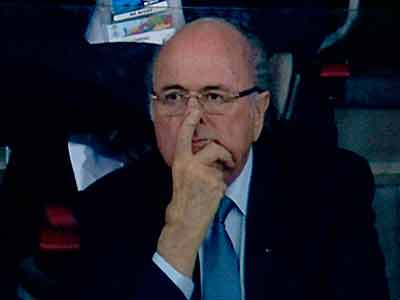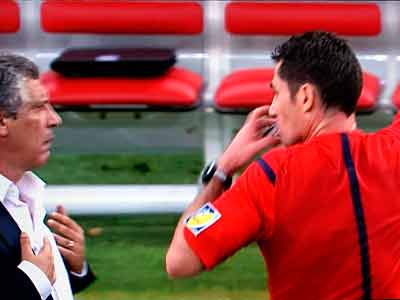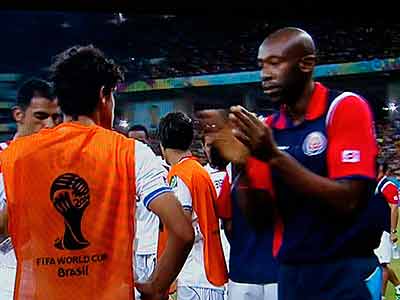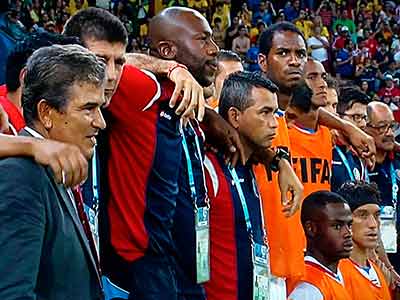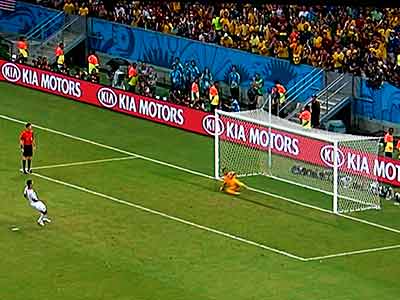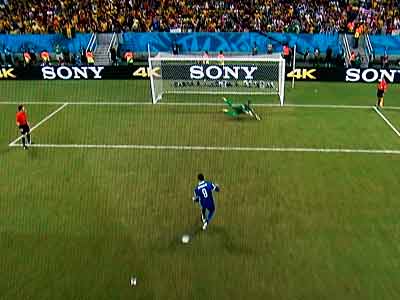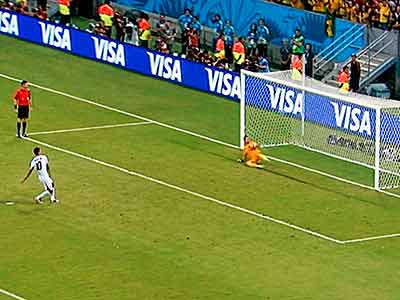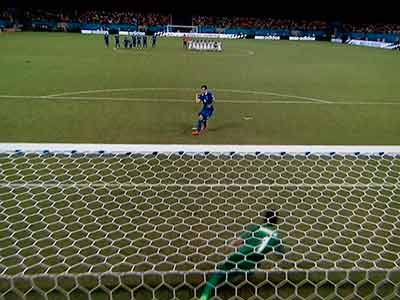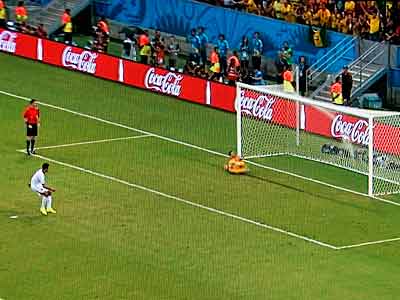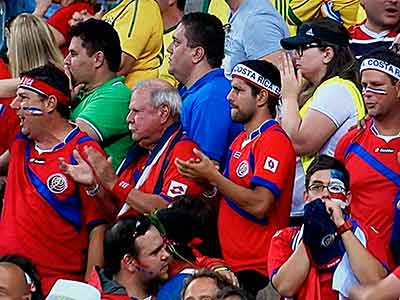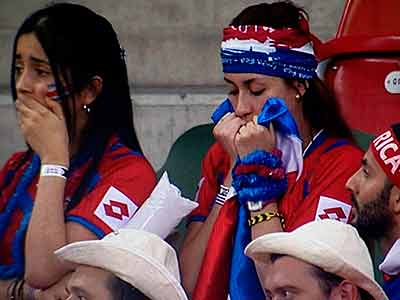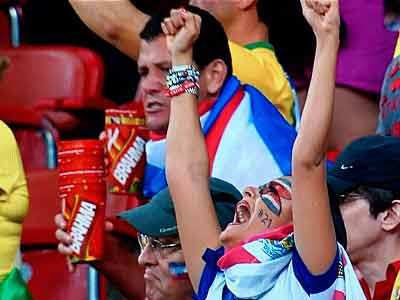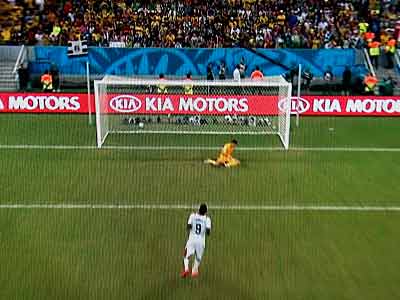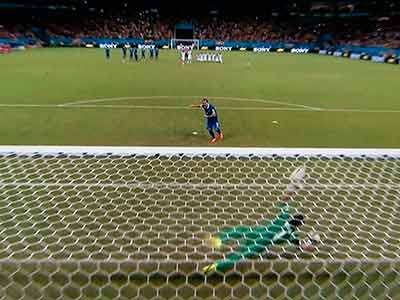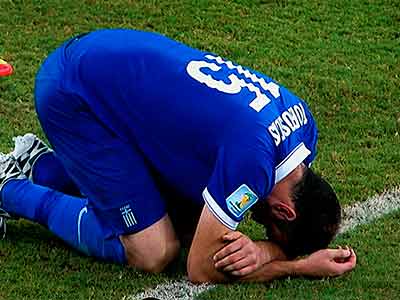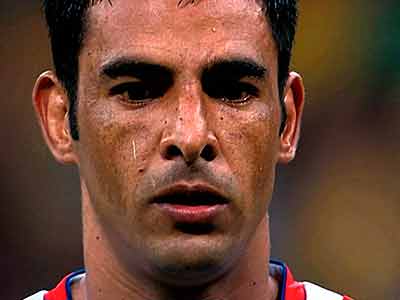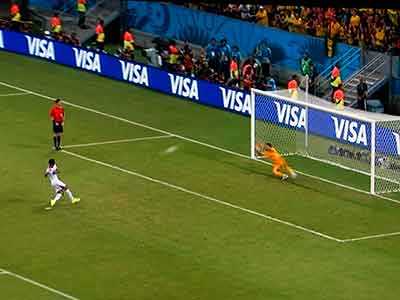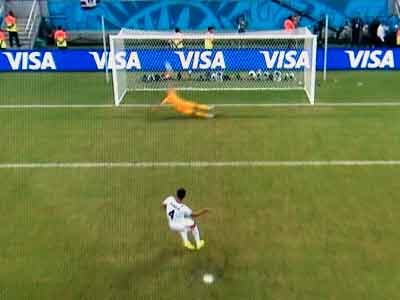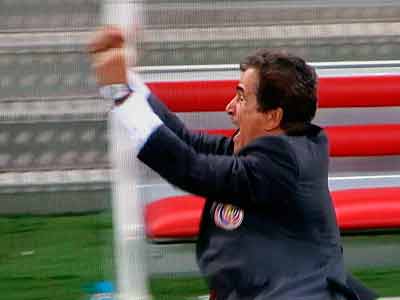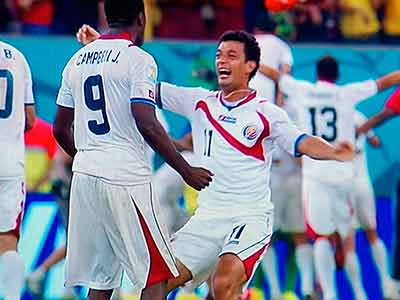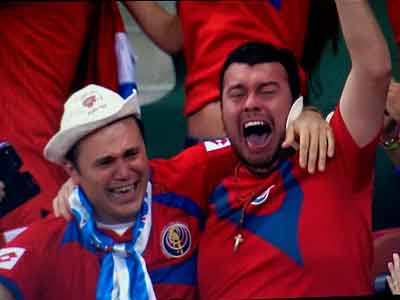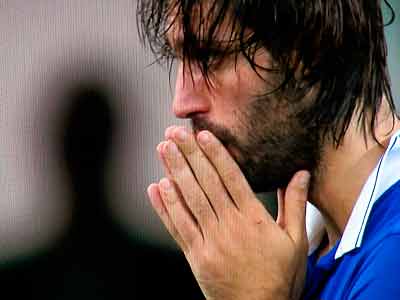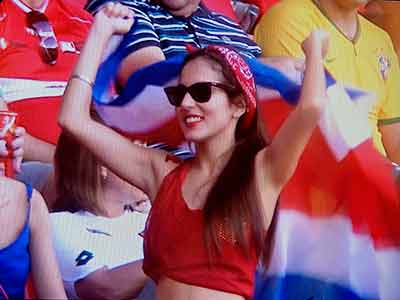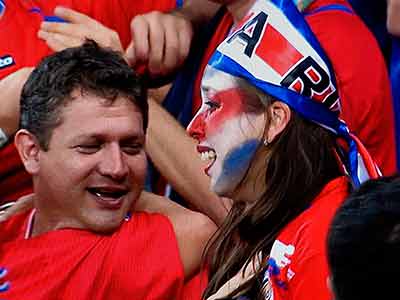 outsiders Greece and Costa Rica had plenty of support
36 minutes on the clock and Navas makes a great save from Salpingidis
On 51 minutes Ruiz scored to give Costa Rica the lead
28 year old Ruiz plays for Fulham
Shortly afterwards a cross was handled by Diaz Campbell but none of the officials spotted it!
Referee Williams of Australia books a player on the bench and then after 66 minutes he gives Duarte a red after a second yellow. He gives out cards like confetti - already 30 big game reds!
It was not the best of games to watch
Just on 90 minutes Sokratis equalized for Greece and a shortly after Navas had to make another good save
With Costa Rica down to ten men it was looking good for Greece
backs to the wall now for Costa Rica
I wonder what he knows about Qatargate!
Paulo Wanchope eggs on the Costa Rican players before extra time
The referee sends off the Greek coach!
Sepp had better behave himself in the stand!
It's penalty shoot-out time
Borges scores for Costa Rica 1-0
Mitroglou nets for Greece 1-1
Ruiz puts Costa Rica ahead 2-1
Christodoulopoulis scores 2-2
Gonzalez converts the penalty for Costa Rica 3-2
both sides are netting well
Holebas scores for Greece 3-3
Plenty of emotion in the stands
Joel Campbell nets and it's 4-3
Navas makes a great save from a Gekas shot -still 4-3
Oh dear - Greek look doomed as Michael Umana gets ready to shoot
He lashes the ball into the top corner and Costa Rica with ten men have won through -brilliant
It's time to celebrate - a lot
As the Costa Rican fans show their emotions Samaras is very thoughtful
So Costa Rica will now play Holland