Brazil 1 Chile 1 (Brazil won on penalties)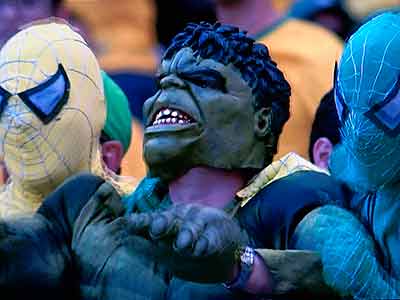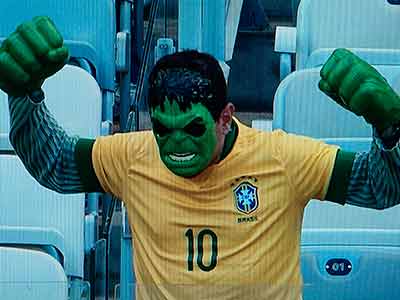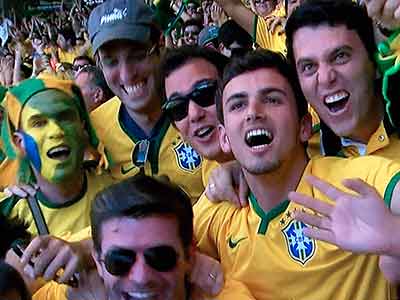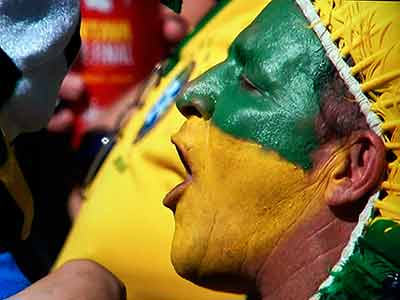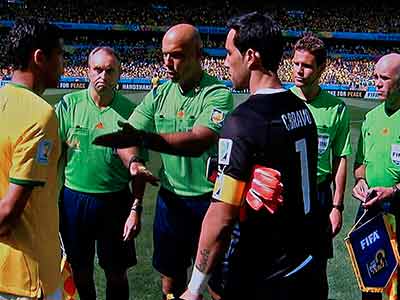 Referee Howard Webb was going to have his hands full with this match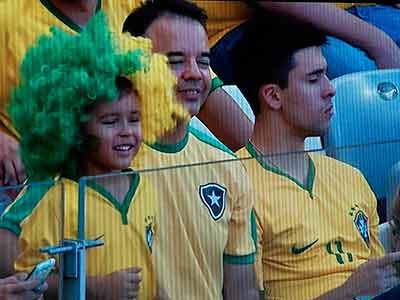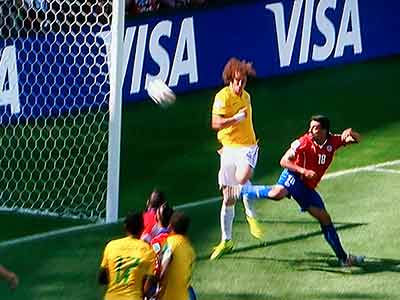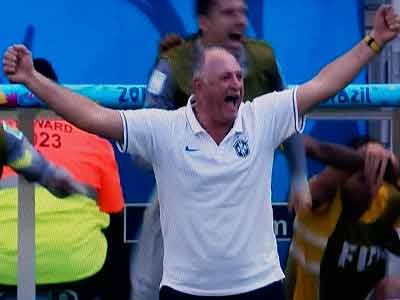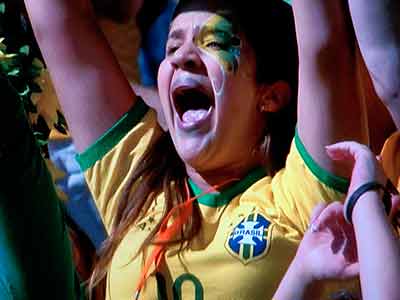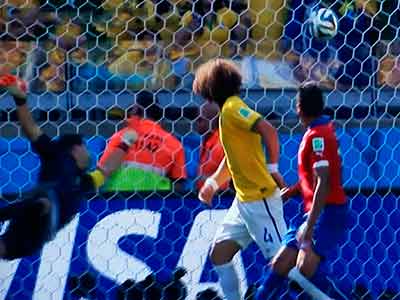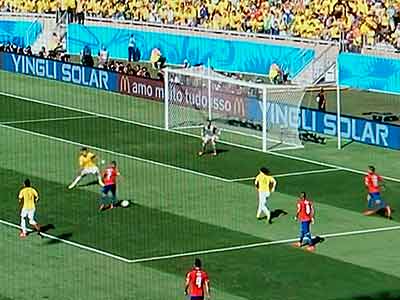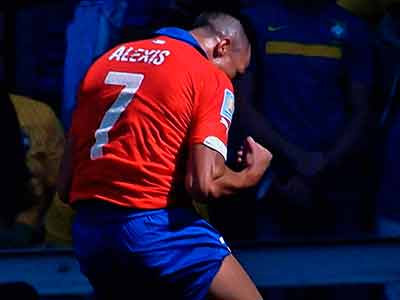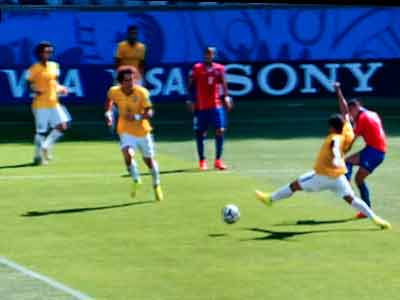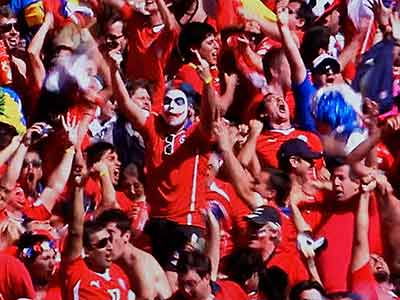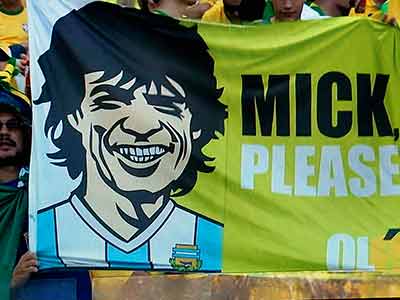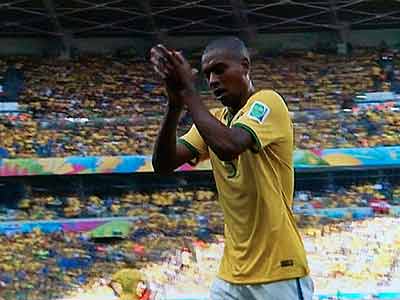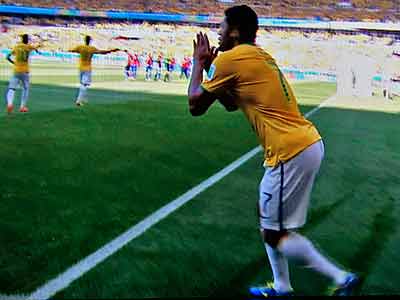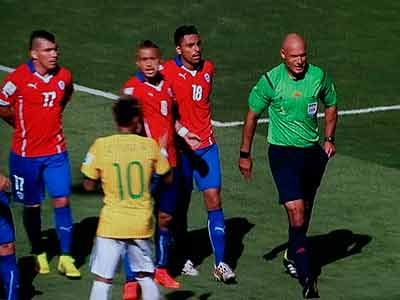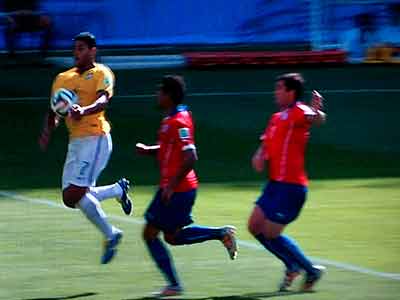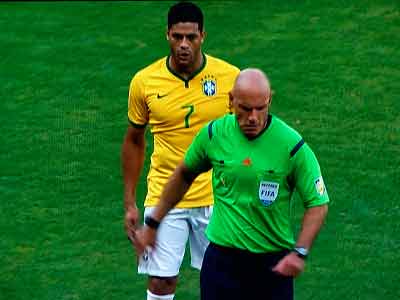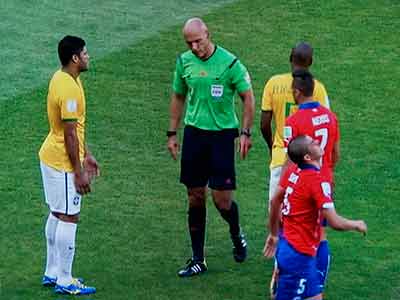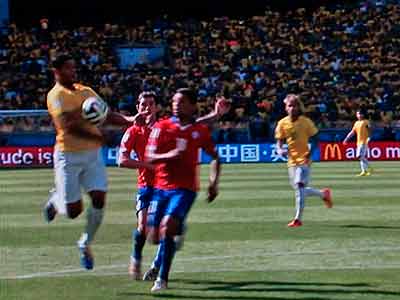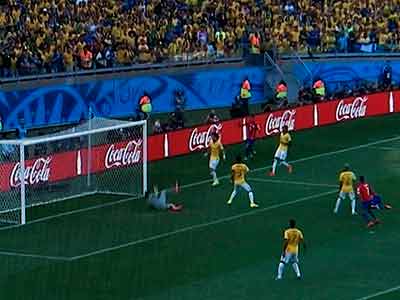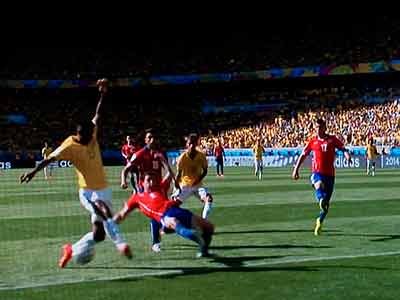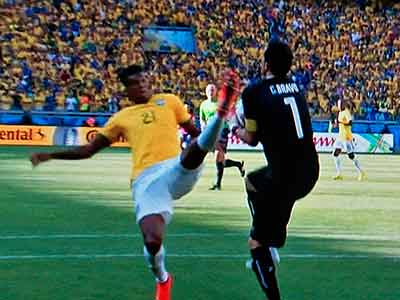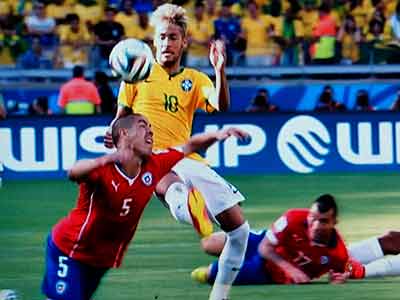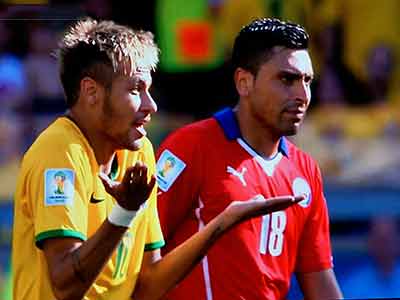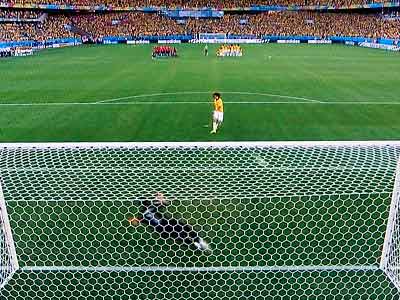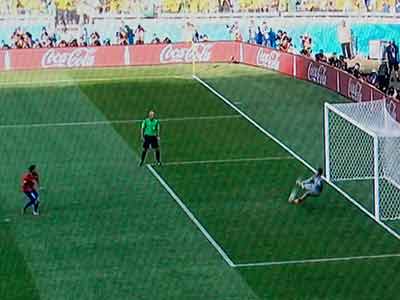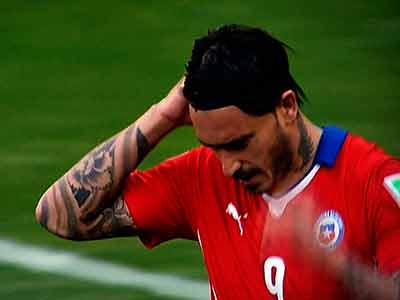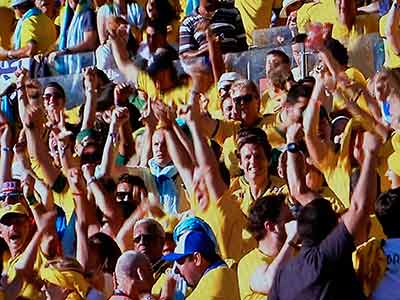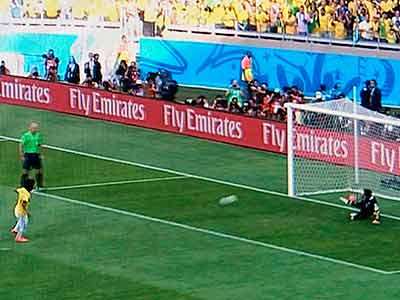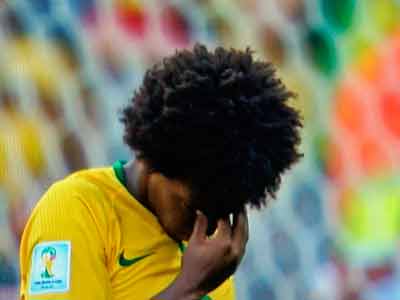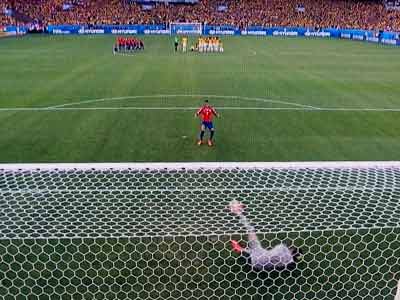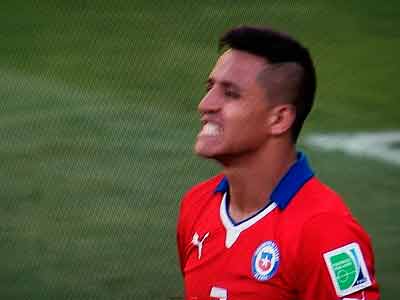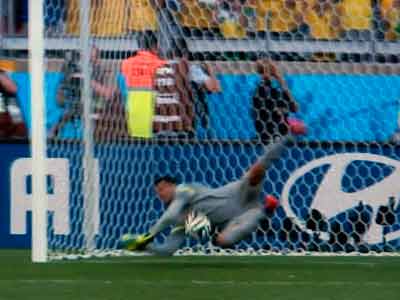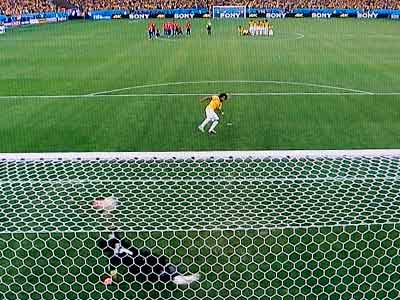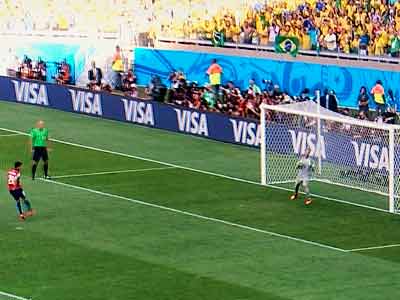 Luiz scores to give Brazil the lead
then Pinilla had his shot saved
Willan then missed the goal completely
to make matters worse for Chile Marcelo then scores to give Brazil a 2-0 lead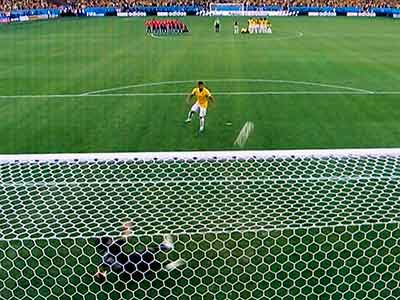 Then it was the turn of Neymar who scored to give the Brazil the lead again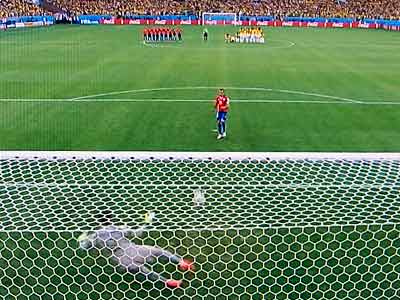 Diaz then scored to make it 2 penalties each and tension grew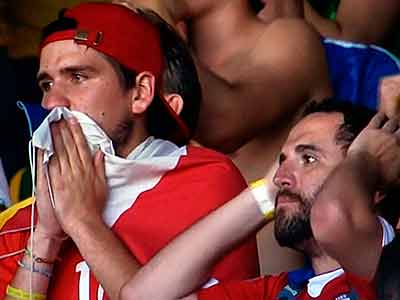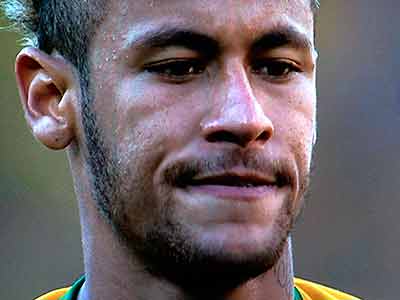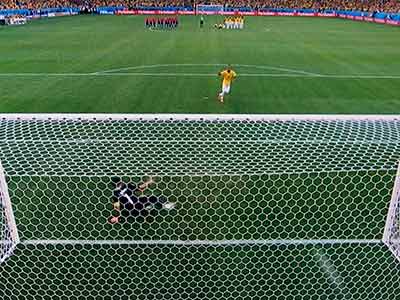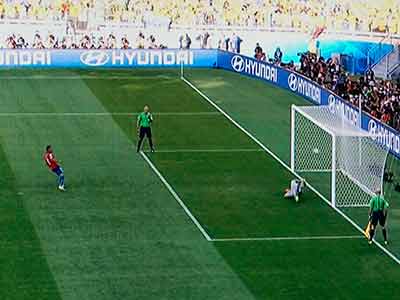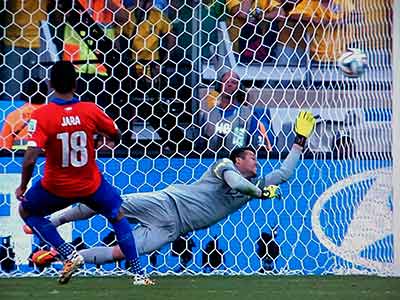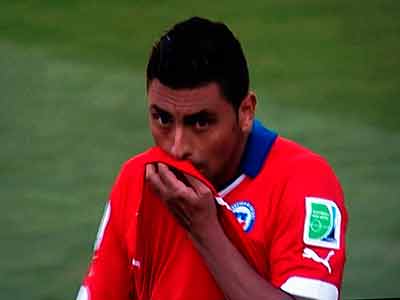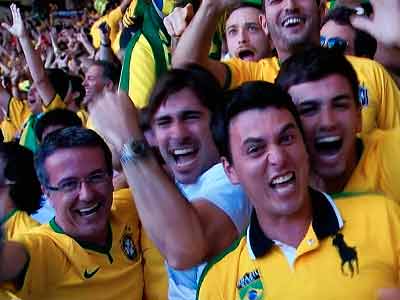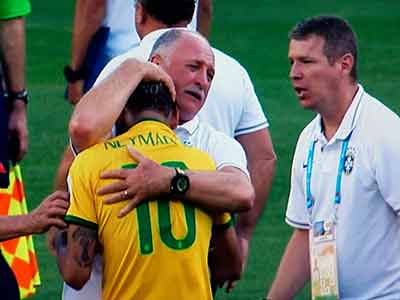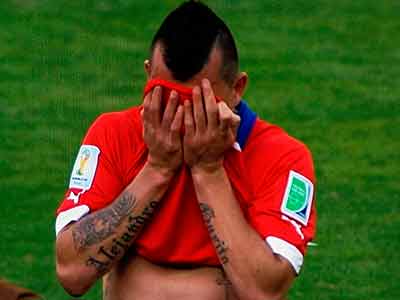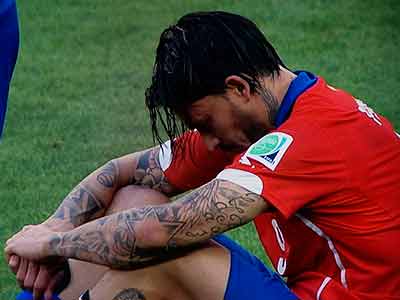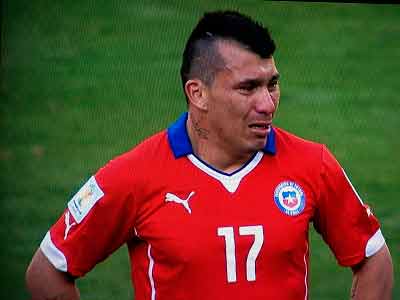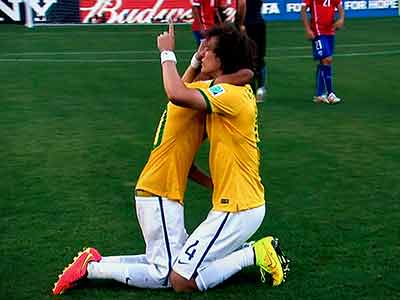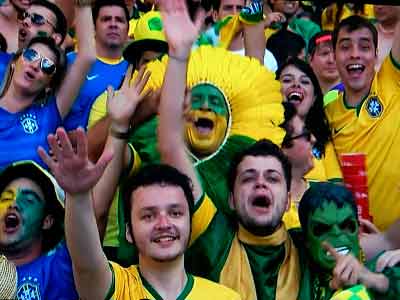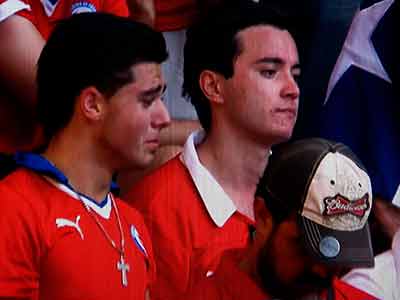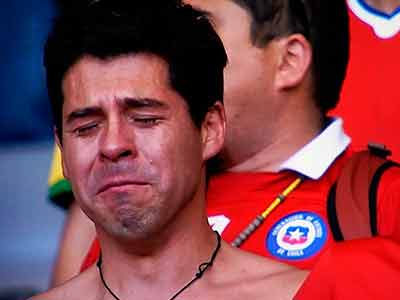 Brazil had some secret weapons ready for this clash
Being the home side they had plenty of support
Manager Scolari liked that as did the home fans
Brazil took the lead after 17 minutes at a corner when Luiz scored from close range
Chile fought back and were level in the 31st minute. Poor Brazil defending let in Sanchez to score
25 year old Barcelona striker Alexis Sanchez was their danger man
Chile fans celebrate but there were some weird messages!
Fernandinho started for Brazil - here having a shot - but was substituted after 72 minutes
on 54 minutes came an important moment - Hulk put the ball into the net following a cross
Webb initially gave a goal but the flag was up and the goal was disallowed for handball
..and Hulk got a yellow card
Cesar made some good saves
on 75 minutes Jo - remember him- missed a sitter
Jo gives the Chile keeper a bad knock
Neymar fouls Silva in extra time but pleads innocence - the game goes to penalties
So Brazil have the lead after the first two kicks
Brazil kept their lead as Sanchez had his kick well saved by Cesar
The Aranguiz netted for Chile and Hulk missed to make it 2-1
Then it was disaster for Chile as Jara hit the post and Brazil were through
It was misery for Notts Forest player Jara but glory for the Brazil fans
It was highly emotional for players on both sides
It had been a great game and the Chile team had played their hearts out
Brazil now move to the quarter final stage
It was the end of the road for fans of Chile
Colombia 2 Uruguay 0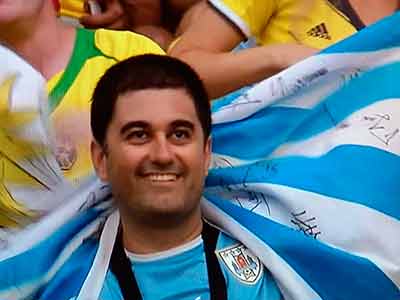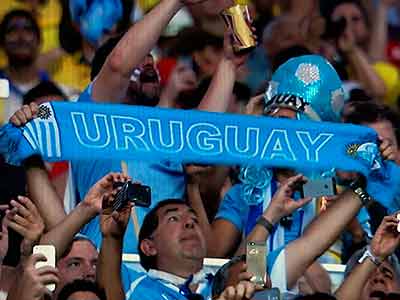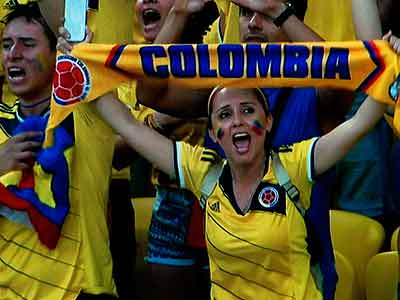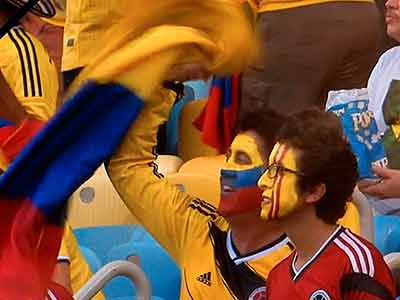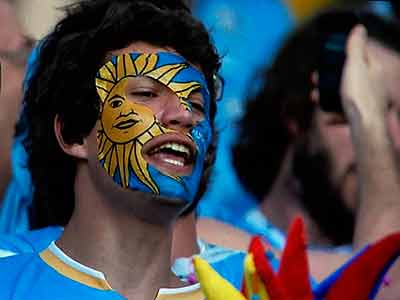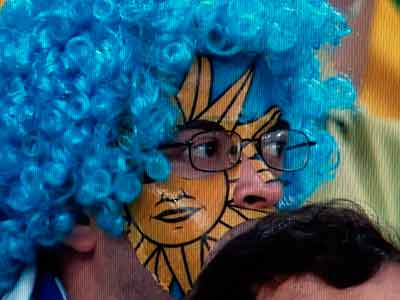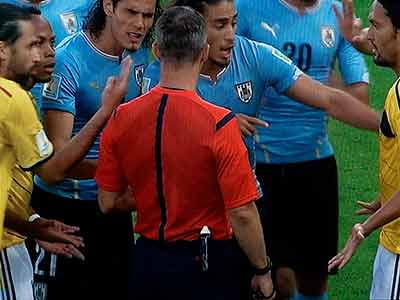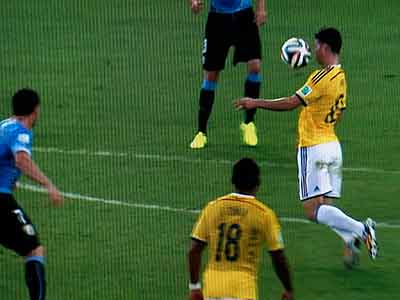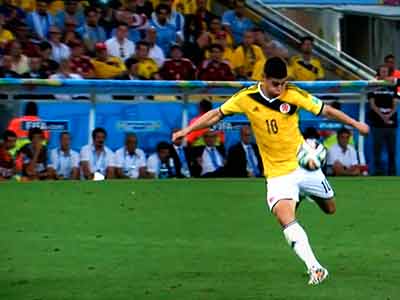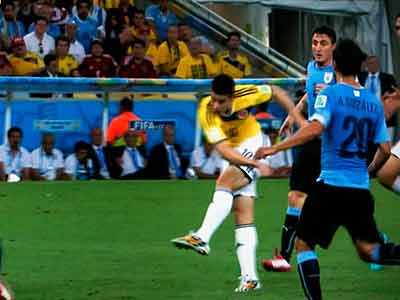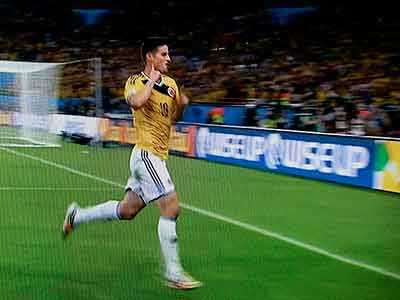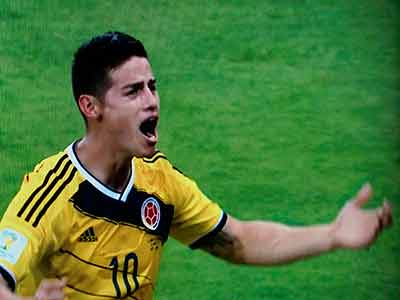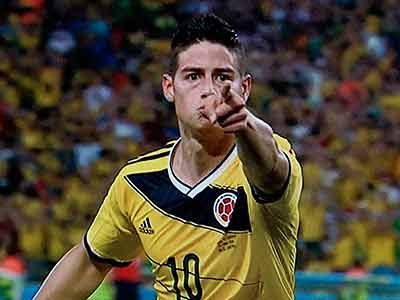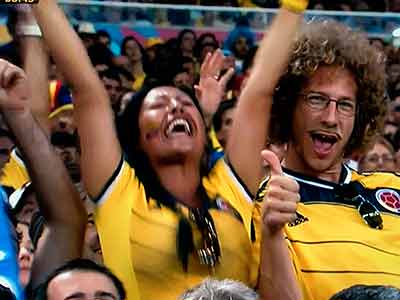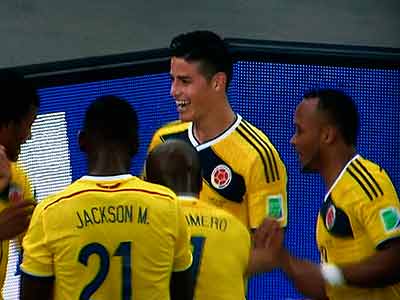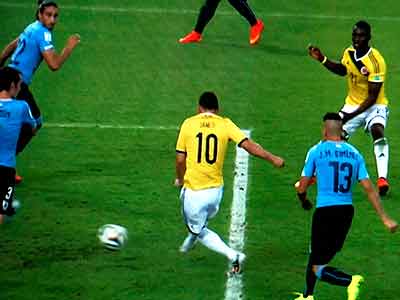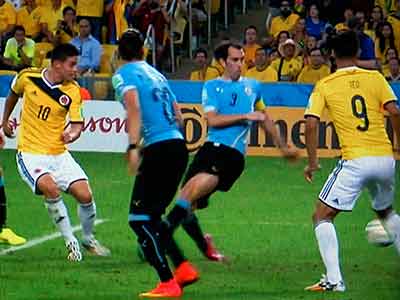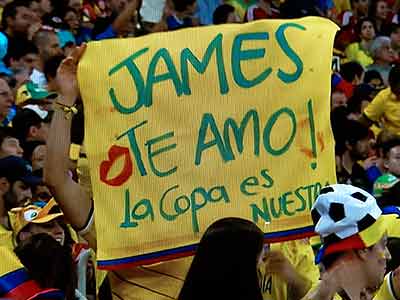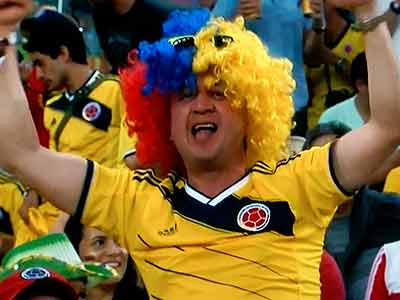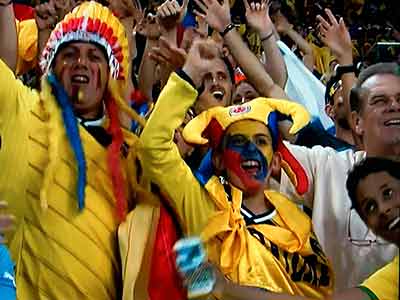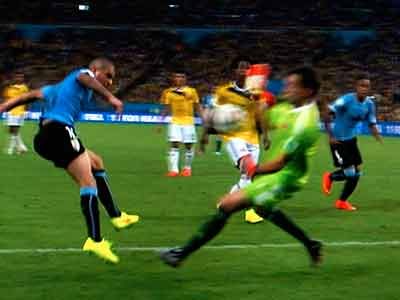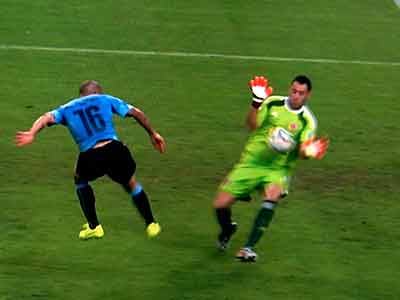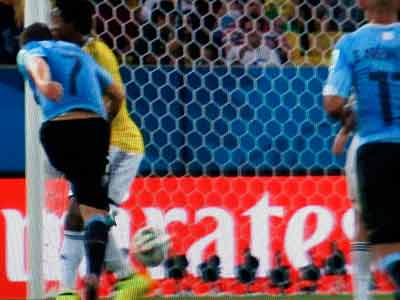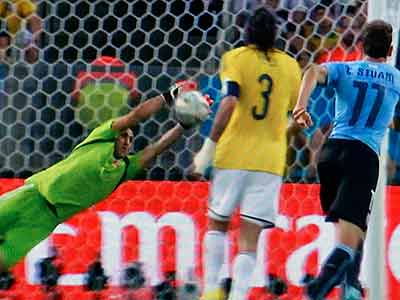 Christian Rodriguez has a good shot saved by the Chile keeper
Pereira has a shot saved at point blank range on 80 minutes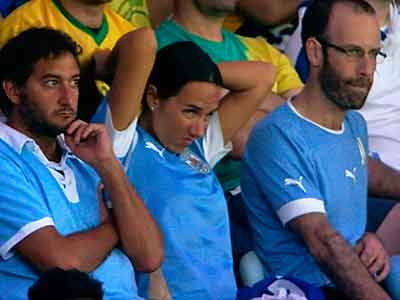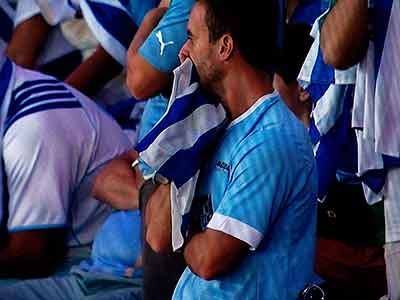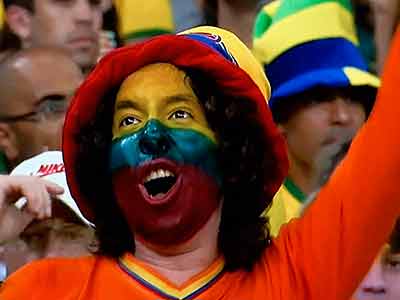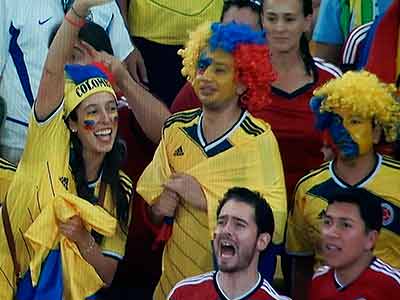 Despite the absence of Suarez the fans of Uruguay still hoped to beat Colombia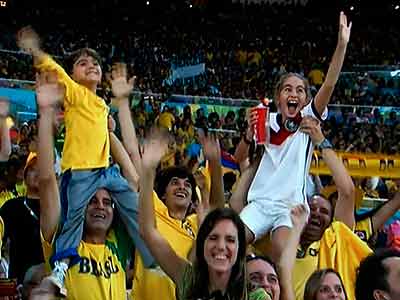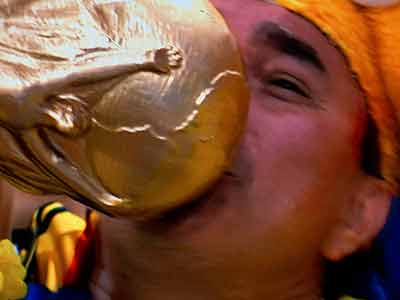 An early free kick to Colombia has the Uruguay players arguing with the referee
However on 27 minutes came one of the goals of the tournament so far. James Rodriguez showed remarkable technique ........
.....to control the ball - size up the situation and shoot past the keeper - amazing
James is only 22 and plays for Monaco - I hope Manual P has got his eye on him!
Chile were now in the lead and looked good
James continued his goal feast by netting again in the second half - he has now 5 in the World Cup
I think the Chilean fans like him too!
The Uruguay fans were doomed for exit as their attack lacked any bite
For Colombia it was victory and they will now play Brazil