Day 13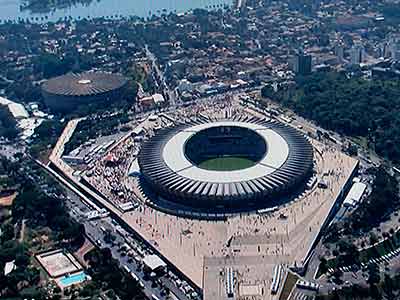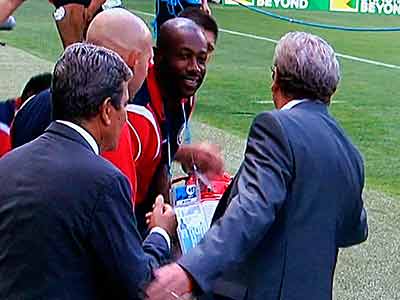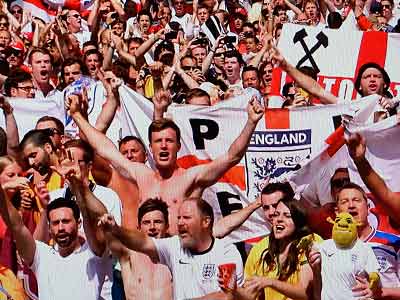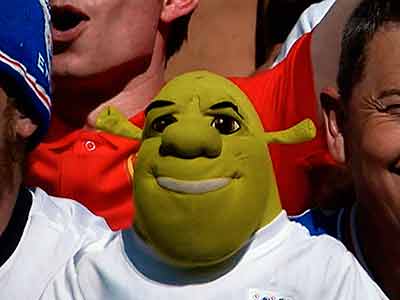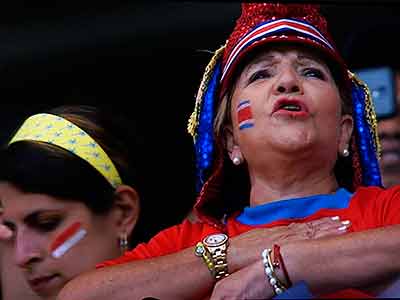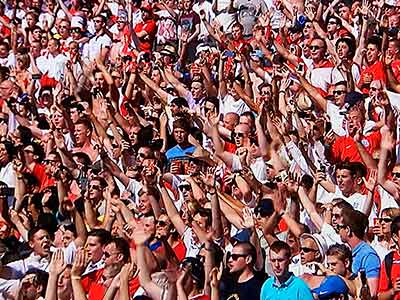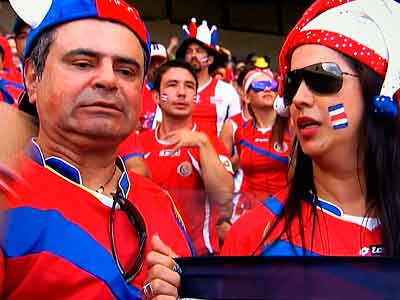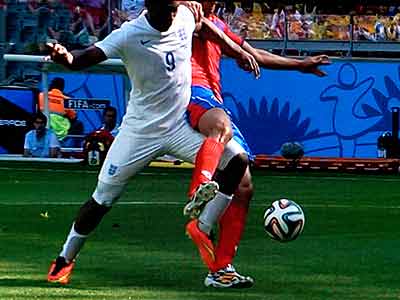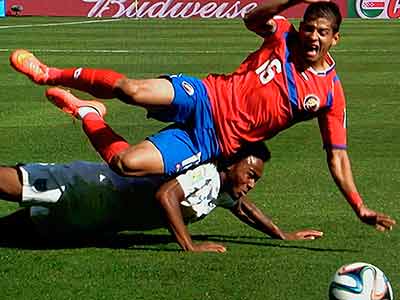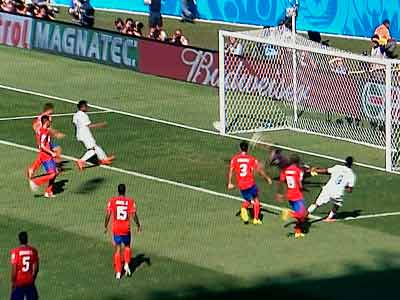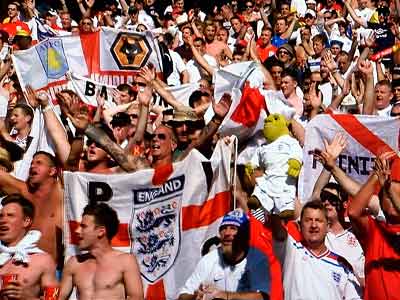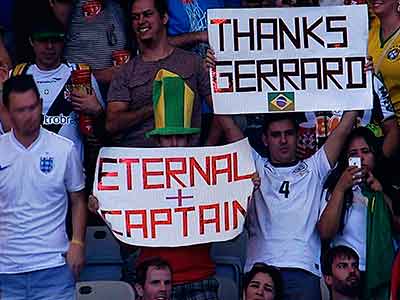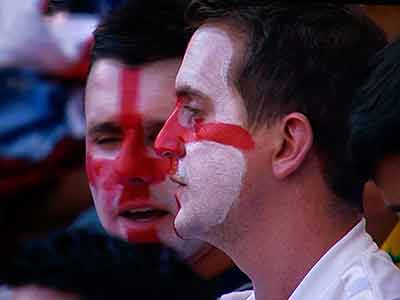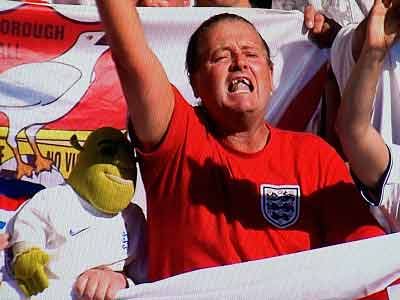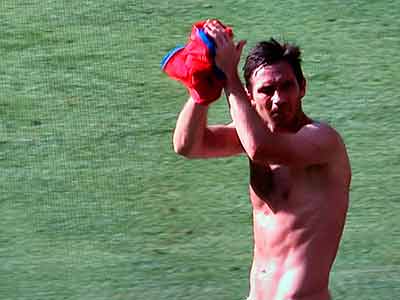 At the Stadium in Belo Horizonte England Manager Roy Hodgson meets Paulo Wanchope
England had the support of their fans and friends!
Costa Rica were top of the group and had plenty of support
Both sides made changes and with both sides knowing their future it was not the best of ames
England had most of the play and had a penalty shout when Sturridge was brought down
Sturridge had the best of chances this one going just wide
It was a possible farewell to both Gerrard and Lampard
The end of the trip for England players who had paid a lot for the trip
Uruguay 1 Italy 0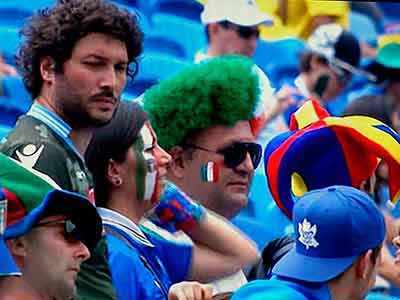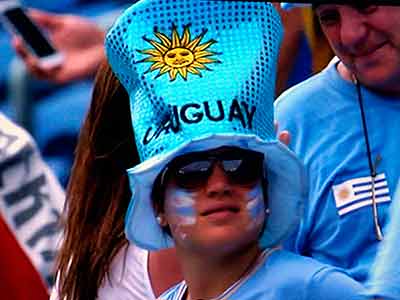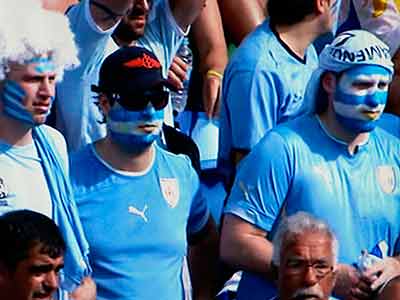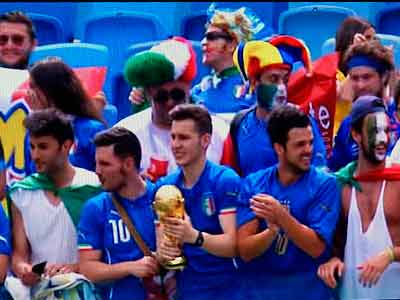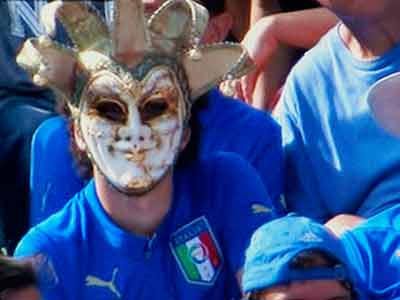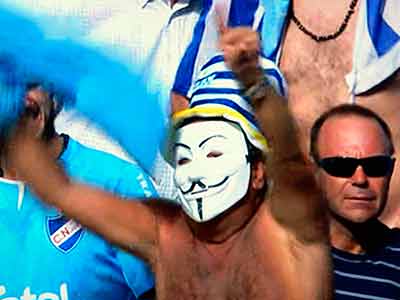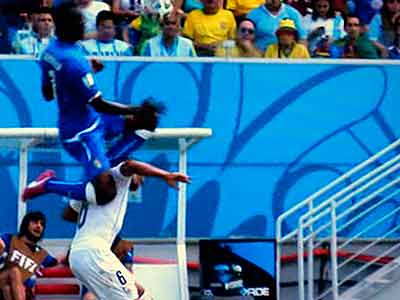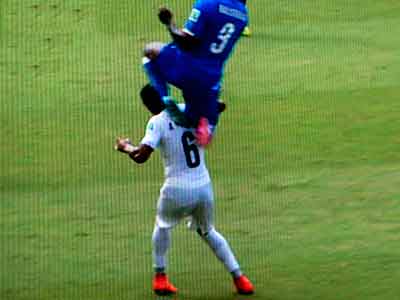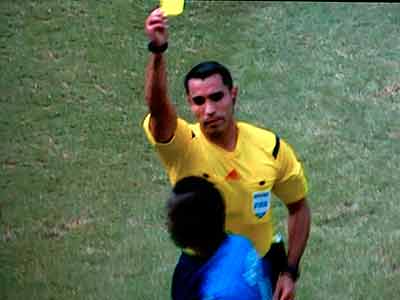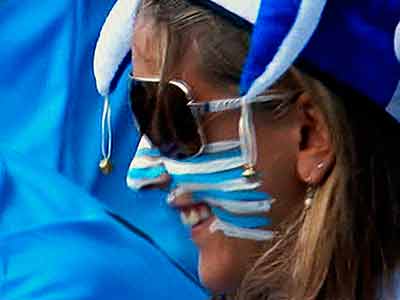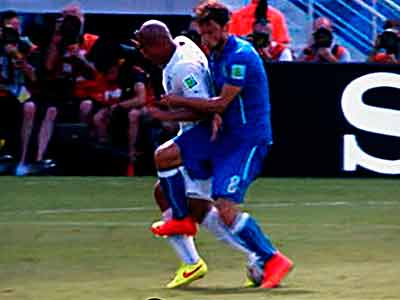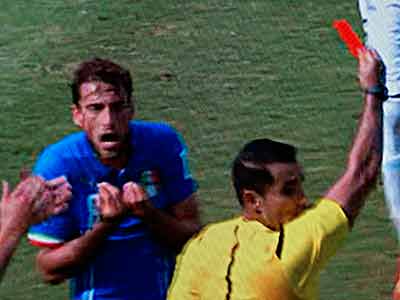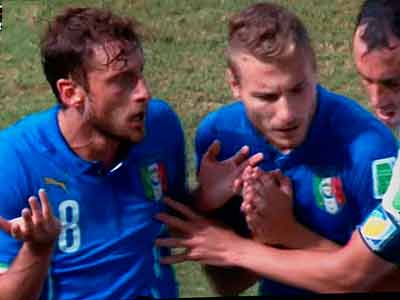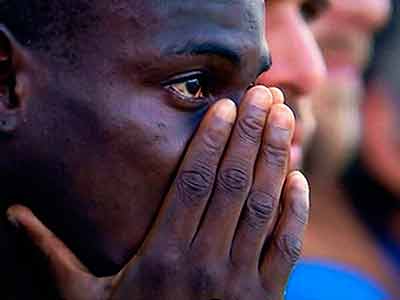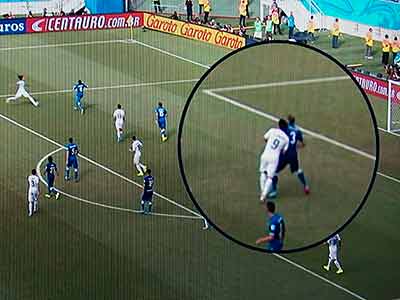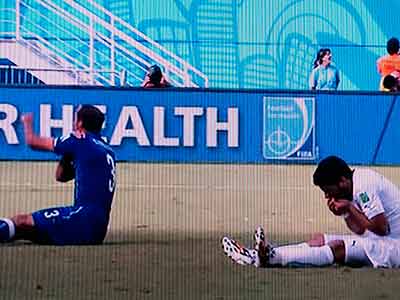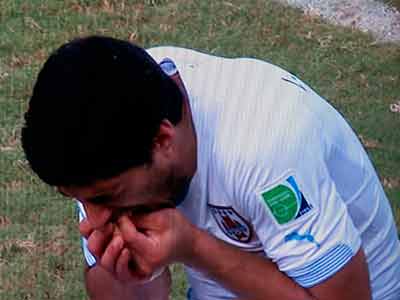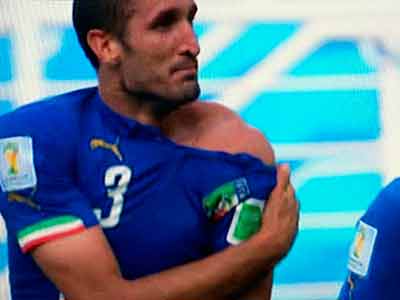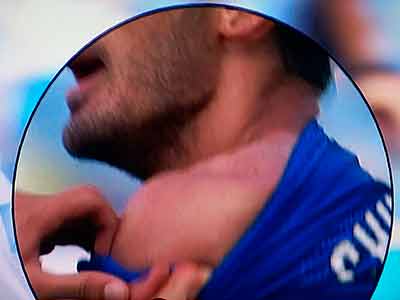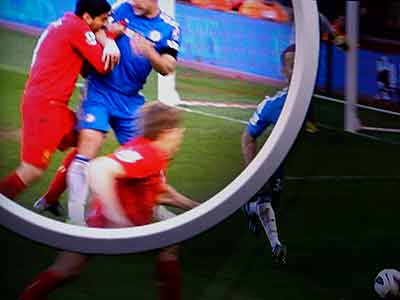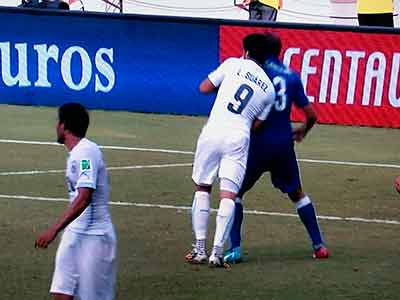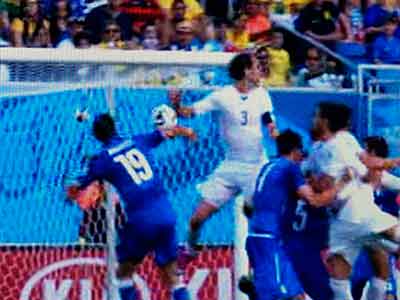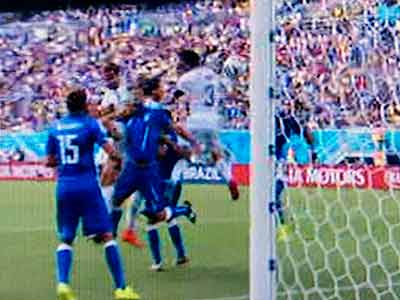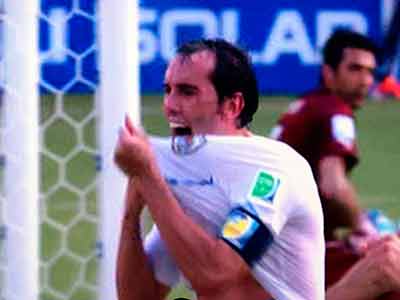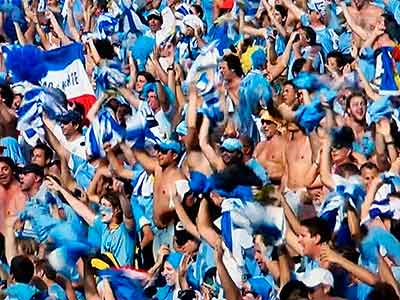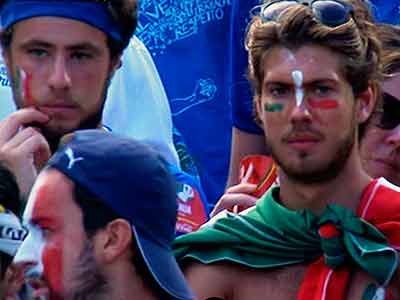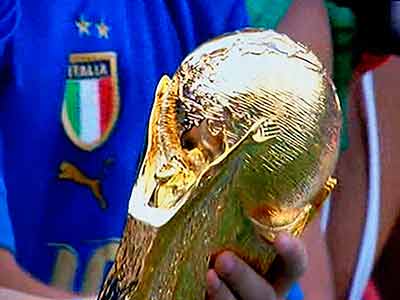 This vital group match was attended by passionate sets of supporters
a rather high tackle by Mario Balotelli ended with a free kick
...... and with a yellow card
There was further bad luck for Italy in the 58th minutes when Marchisio kicked Rios and got a red card
They failed to change the mind of the referee and Mario looks a bit down!
Then in the 78th minute we had an extraordinary 'event' as it appeared Suarez had bitten Chiellini off the ball
Both players went down and Suarez appeared to hold his mouth
Chiellini then showed the bite marks
He had already been found guilty of biting Chelsea's Ivanovic in 2013 and was banned to 10 games
Uruguay scored in the 80th minute - it came off the back of Godin at a corner
Uruguay will now play Columbia in the next round
It was exit time for Italy and their fans - would it have been different if Suarez had been sent off!
Greece 2 Ivory Coast 1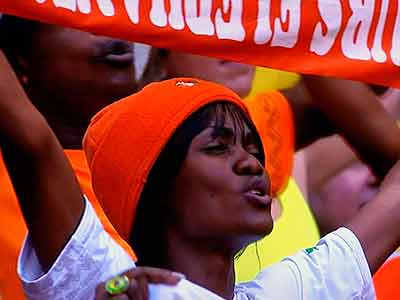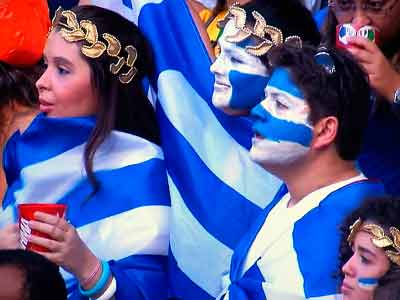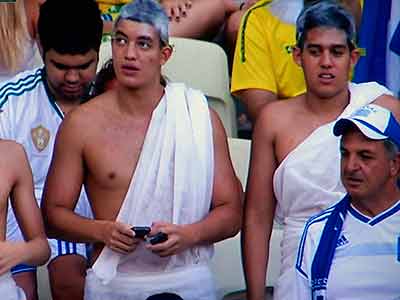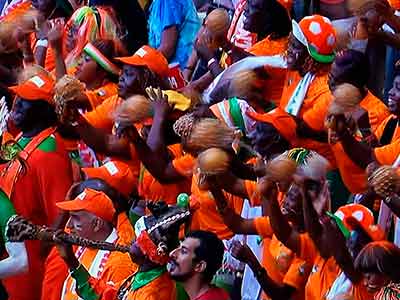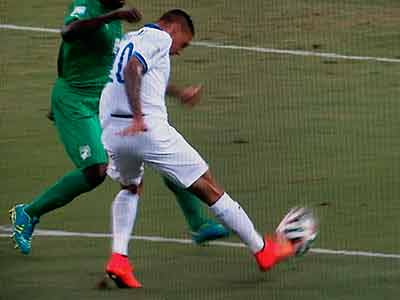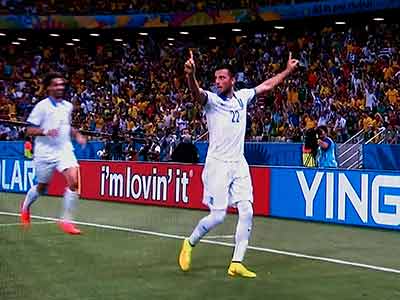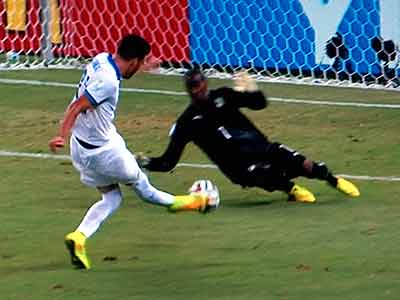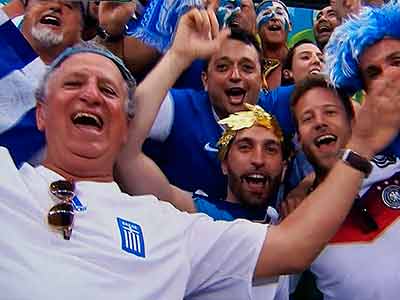 Jose Holebas hits the bar after 32 minutes but they did better 9 minutes later when Samaris scored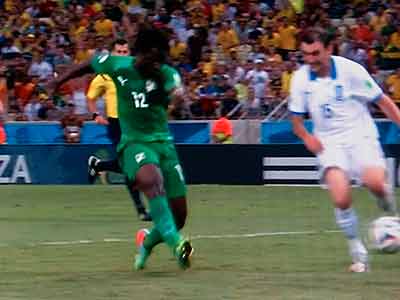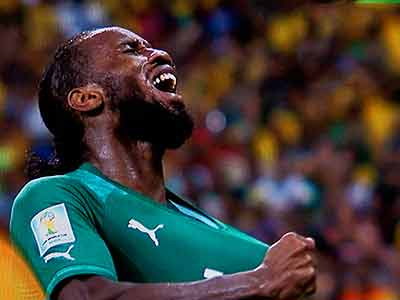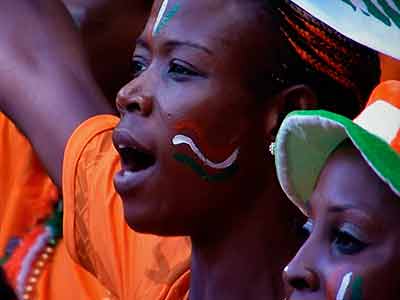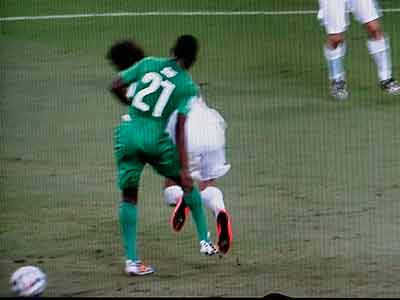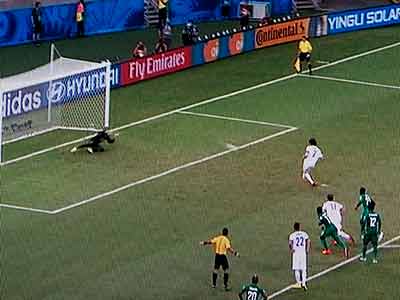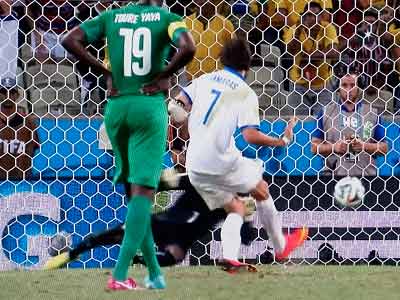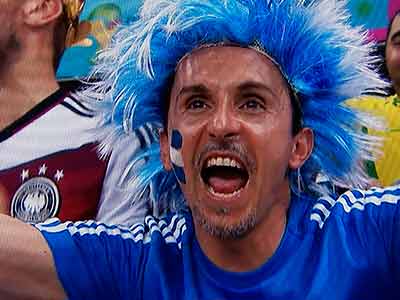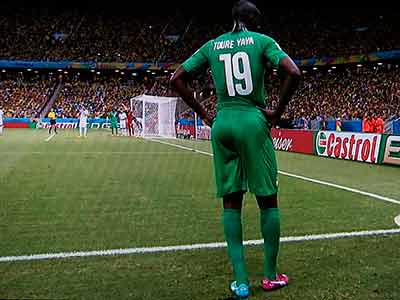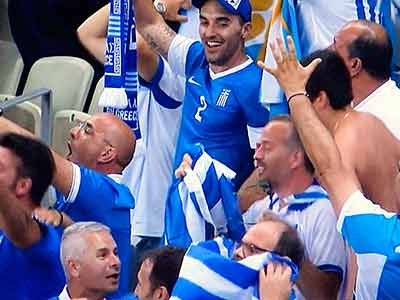 Greece needed to attack to win this important game to decide runners up in the group
On 73 minutes Bony equalized for the Ivory Coast
The 24 year old substitute had scored following a bad defensive error
Ivory Coast now became favorites to qualify but.......
.....in added time Sio brings down Samaras and it's a penalty
Samaras scores from the spot and Greece go through
Yaya Toure is wearing boots of different colors!
Greece will now meet Costa Rica
Colombia 4 Japan 1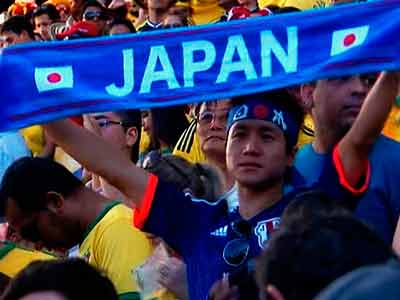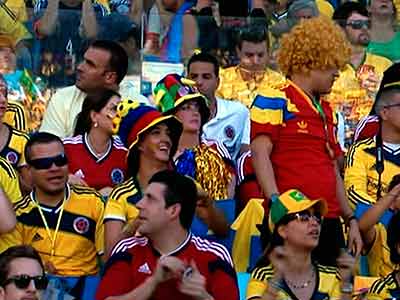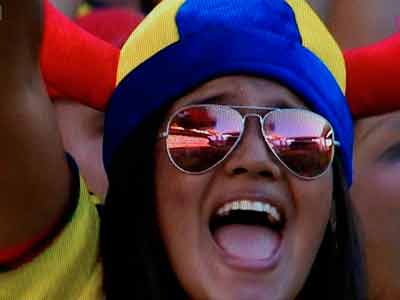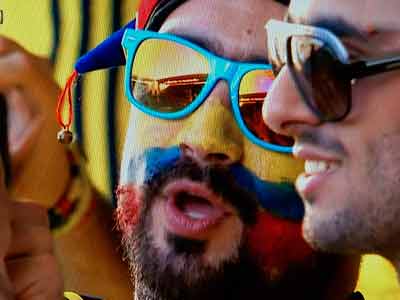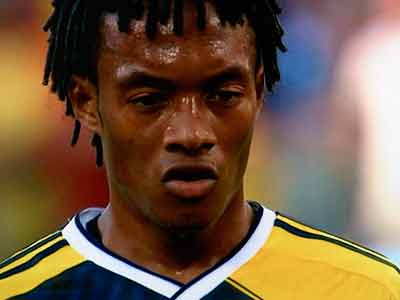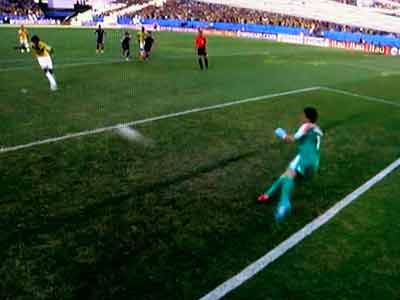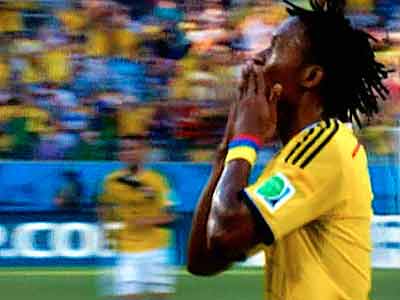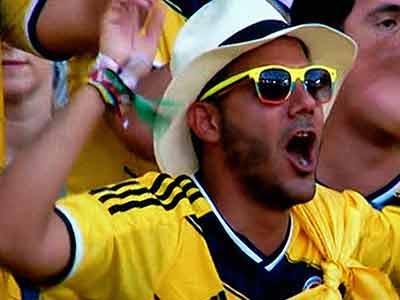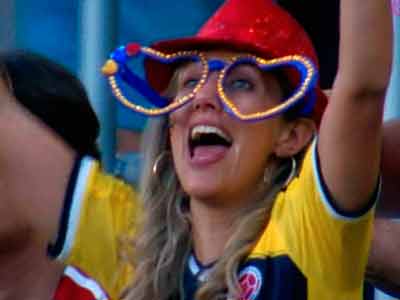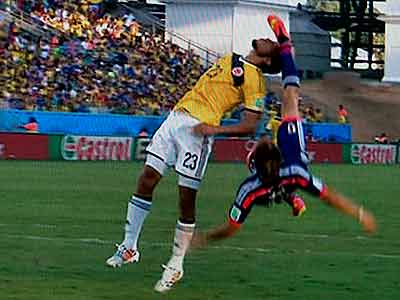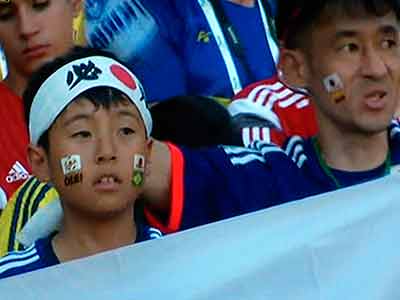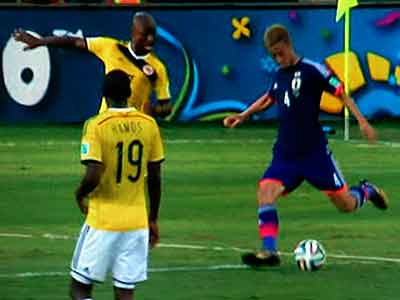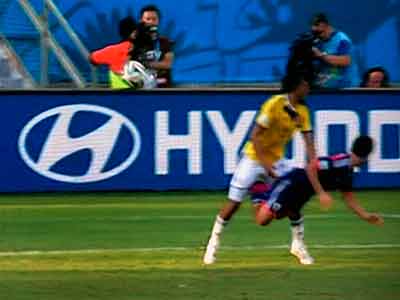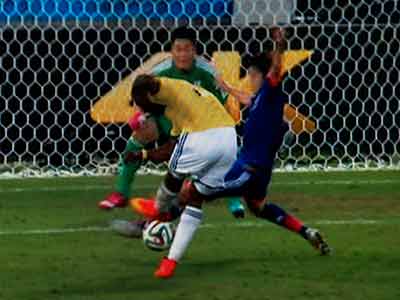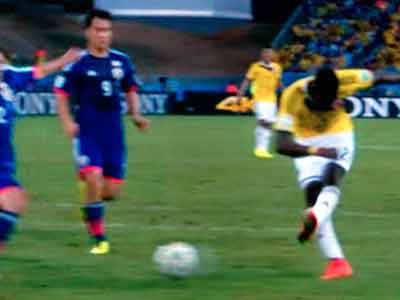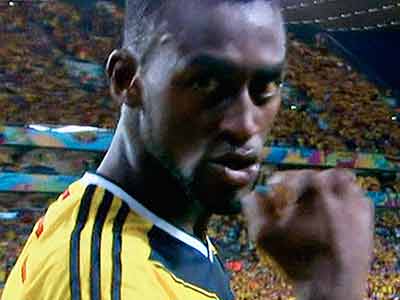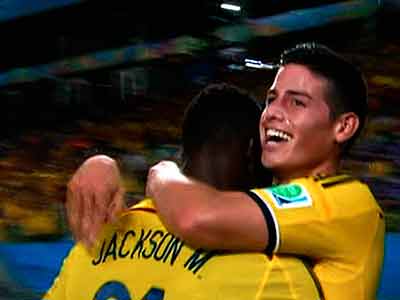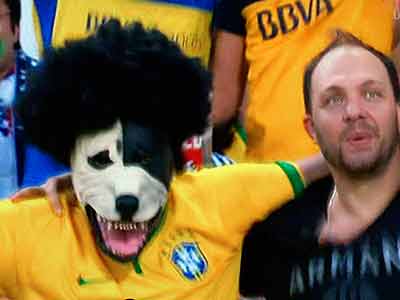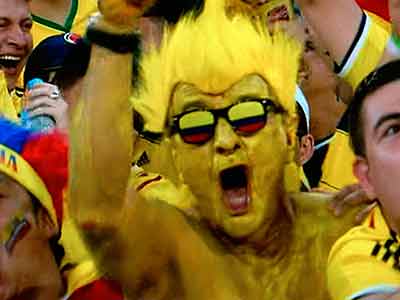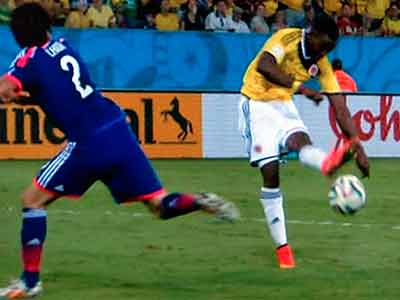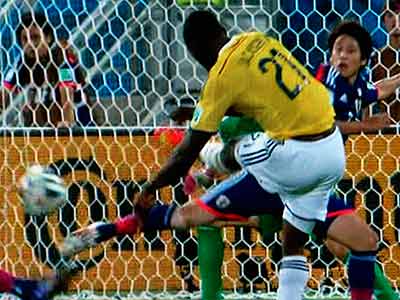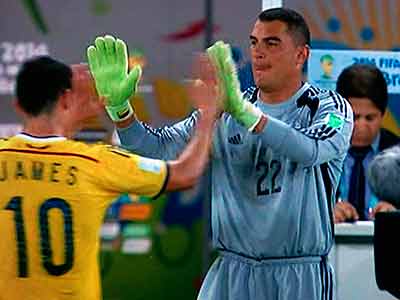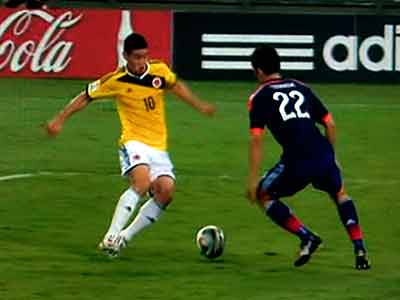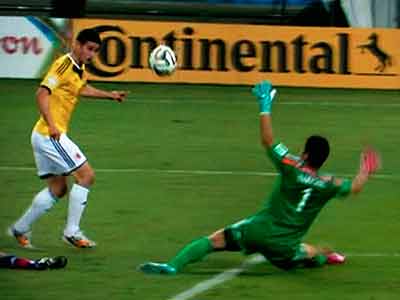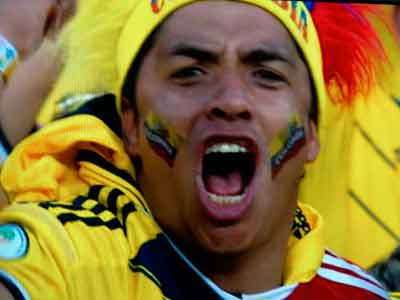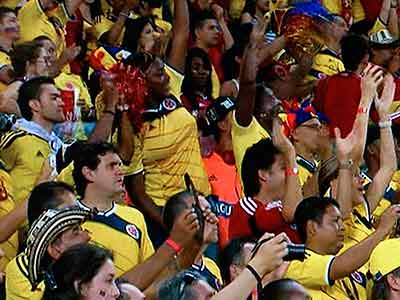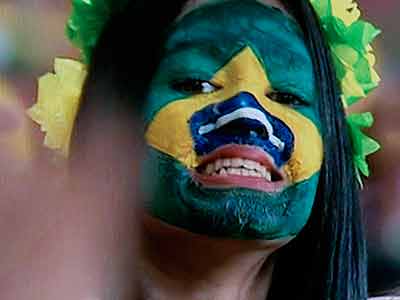 Colombian supporters would have been very hopeful of another three points
fifteen minutes on the clock and Japan concede a penalty and Cuadrado concentrates as he is about to shoot
He scores to give Colombia the lead
They are off to a good start again
a spectacular effort goes wide
Just before half time Japan equalized through Okazaki who converted a cross by Honda
Jackson Martinez put Colombia back into the lead after 54 minutes
The 27 year old Porto forward made no mistake
Even the wolf enjoyed this one
On 81 minutes Jackson Martinez did the business again to make it 3-1
3 minutes later and on came substitute keeper 42 year old Mondragon to become the oldest player to play in the finals
with a minute to go star player James Rodriguez showed a sublime bit of skill to beat a defender.....
....and chip the ball over the keeper to make it 4-1 with style!
Japan are now out and Colombia will play Uruguay