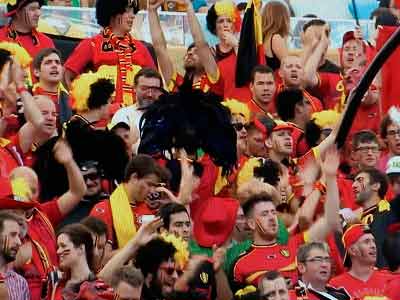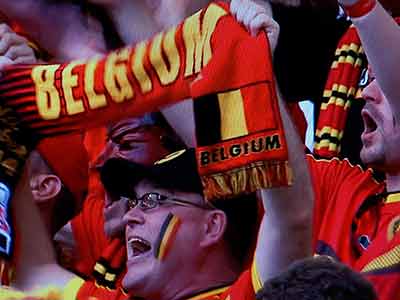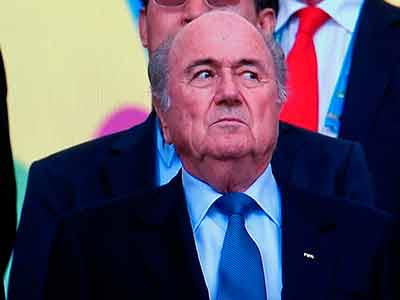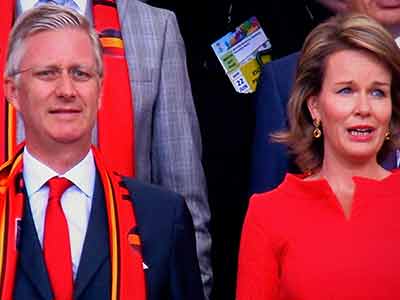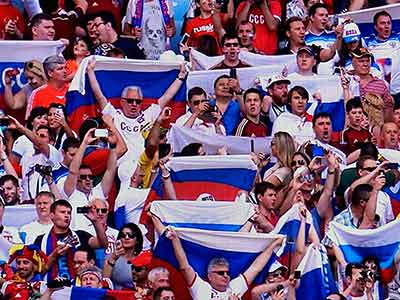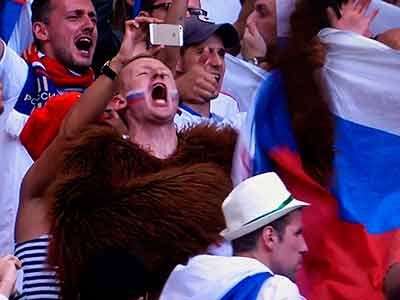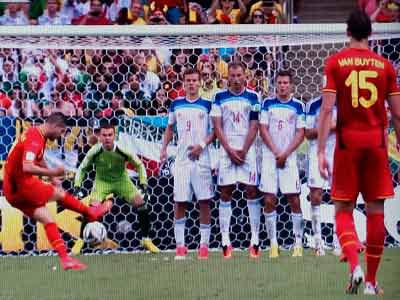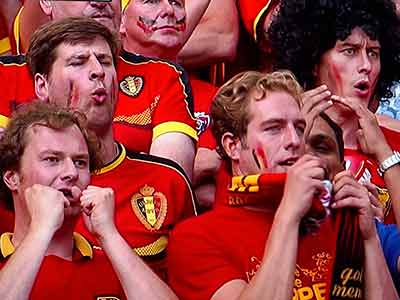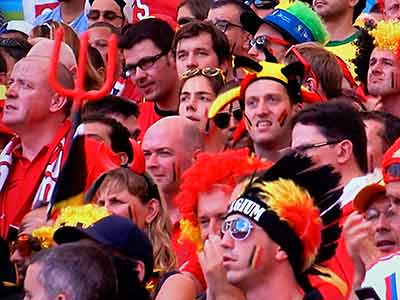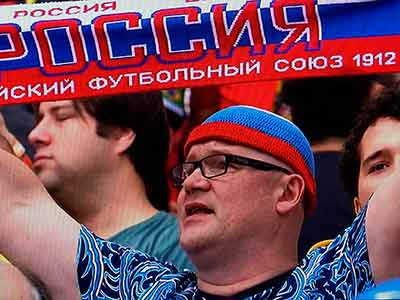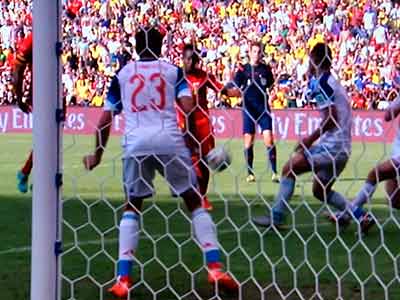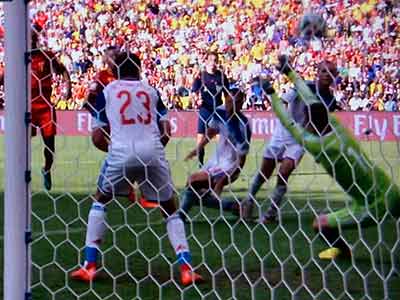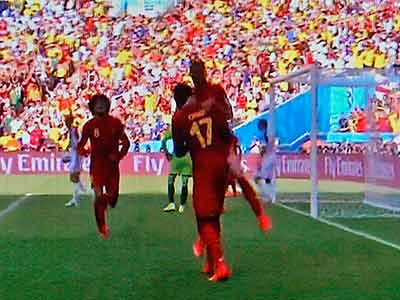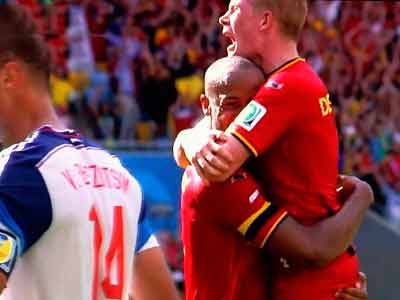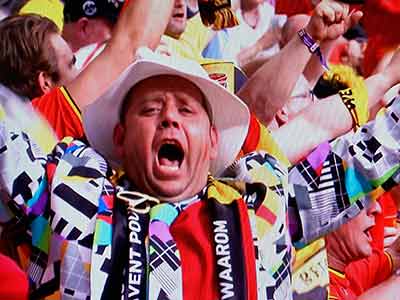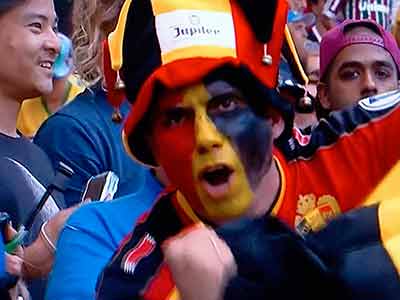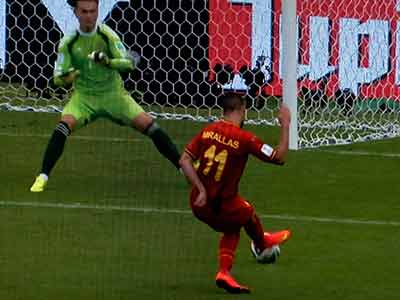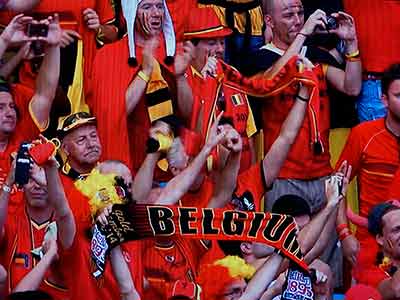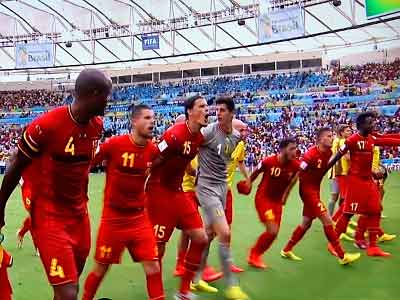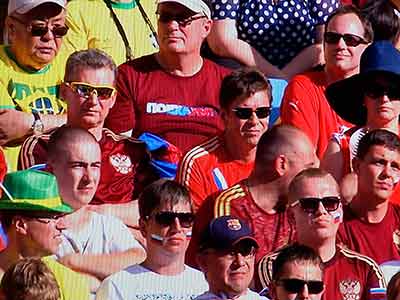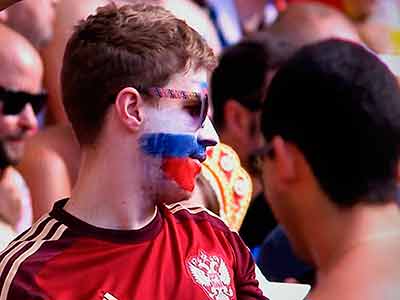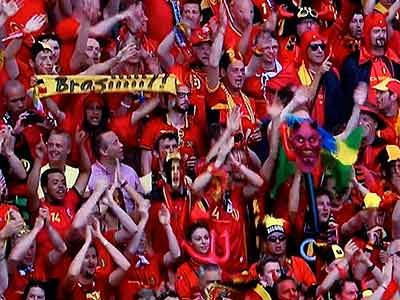 Belgium supporters were confident of victory before the game
I'd better be careful I'm sitting next to really important people!
The Russians would be desperate to do well as they are the next hosts!
Belgium went near when a free kick hit the post
As time went on there were few chances and it looked like a goalless goal was on the cards
Then in the 87th minute substitute 19 year old Origi who plays for Lille scored!
It was a vital goal that's puts Belgium into the next round
there was elation and desolation
Mirallas did have a shot saved in added time
Kompany took his players to the fans to celebrate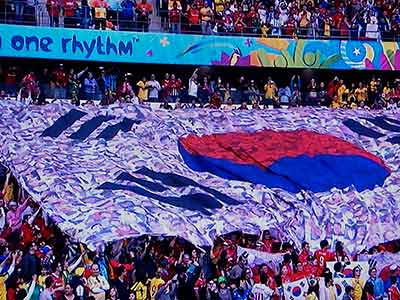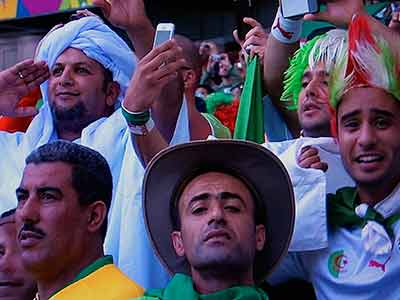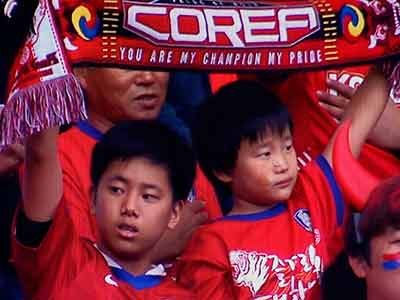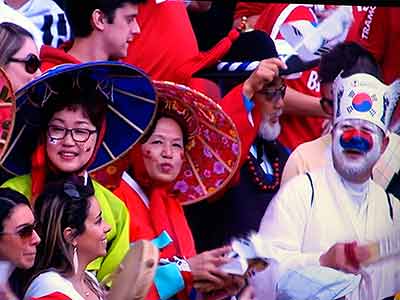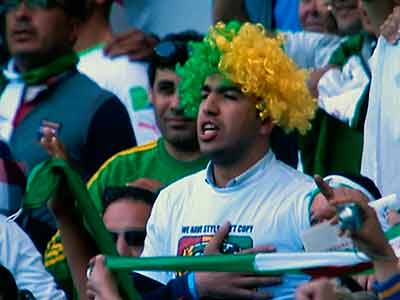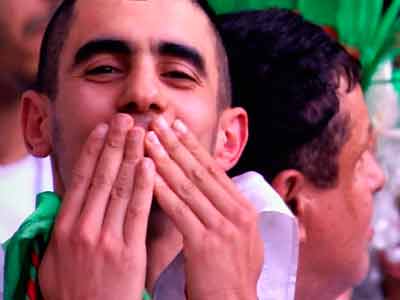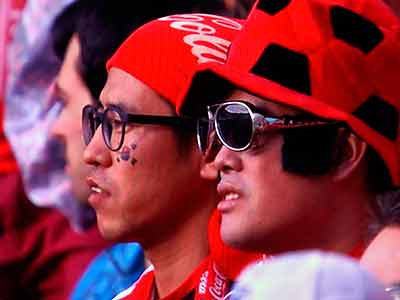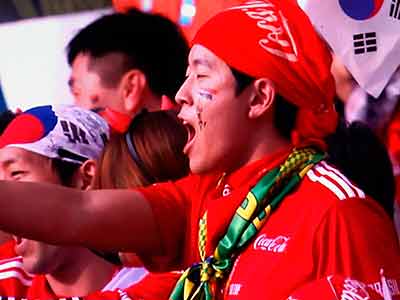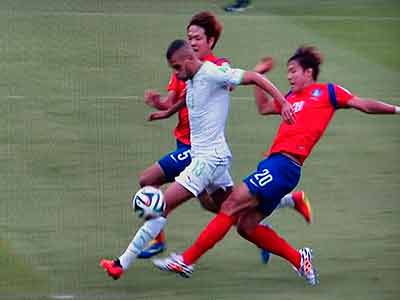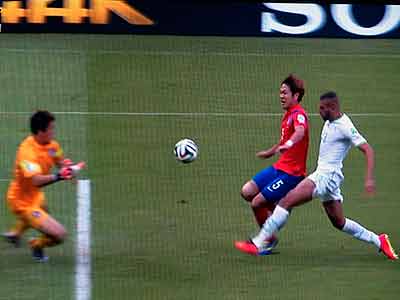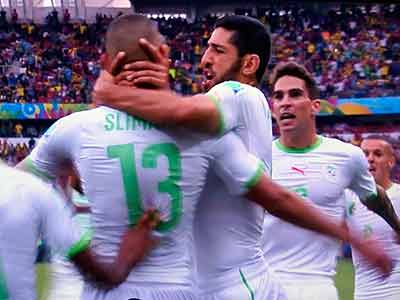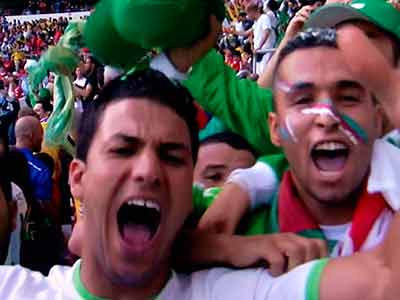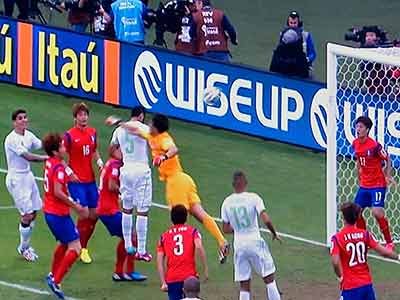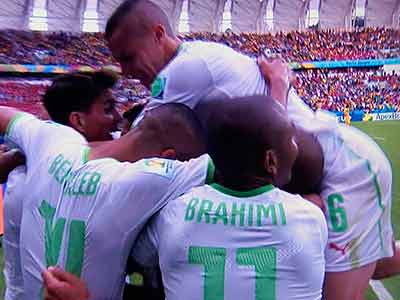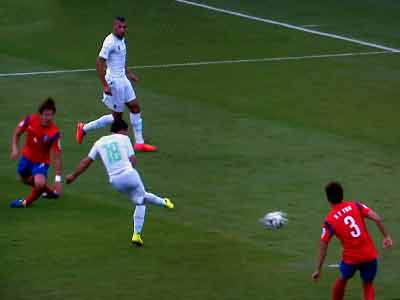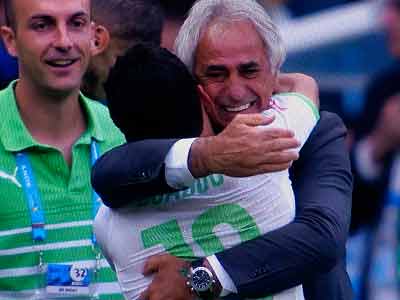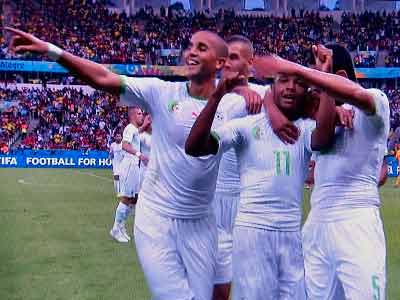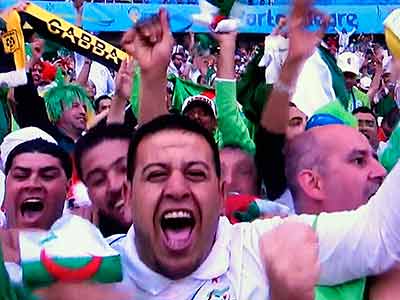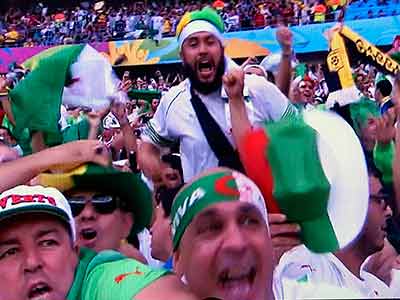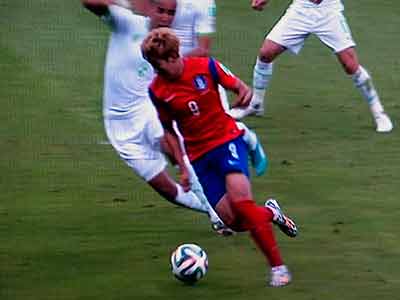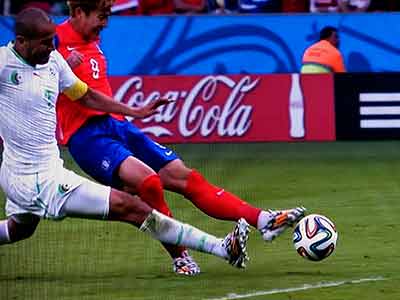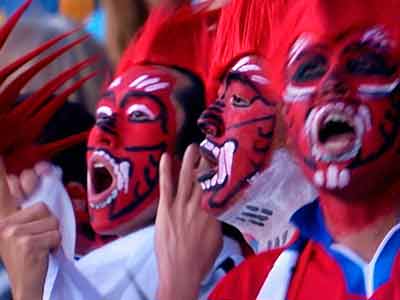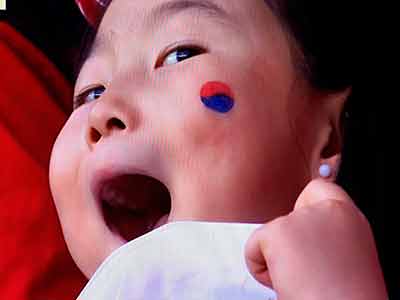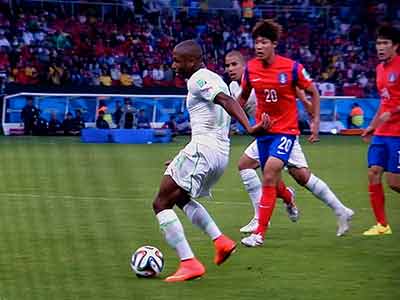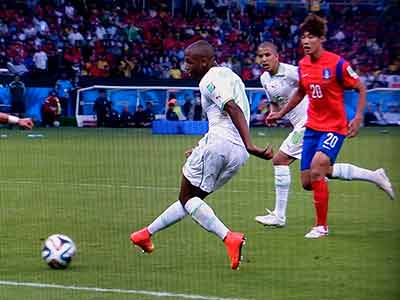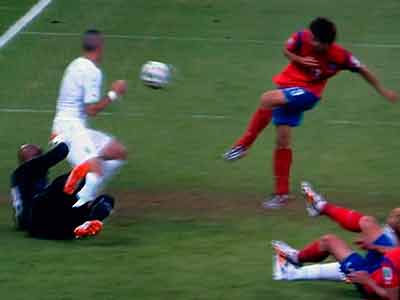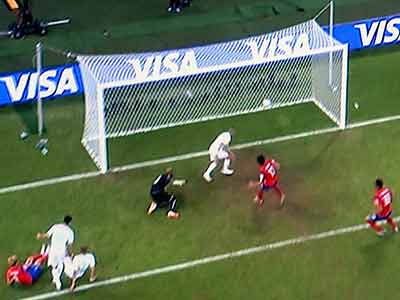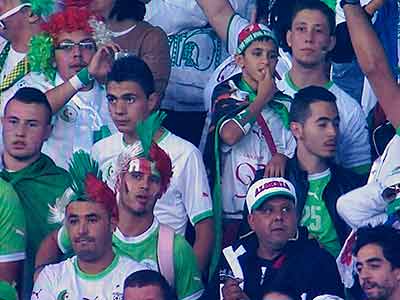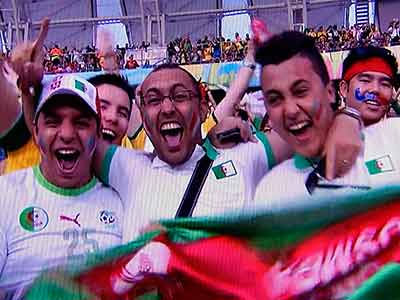 Both sides had plenty of support and they both needed points
all were there to enjoy the game no matter the score
Slimani of Sporting Lisbon scored a brilliant individual goal after 25 minutes
it was a good start for the Algerian team
Algeria went two up a minute or so later - a header by Halliche at a corner
It was a poorly defended corner - the keeper missing the ball!
Ten minutes later and it was 3-0 to Algeria - Djabou scoring from close range
Even the manager got a hug!
The Algerian supporters went mad with joy as it looked like game over!
However not long after half time Korean got a goal back - Son Heung-min notching the goal
at last there was something for their fans to cheer about!
On 61 minutes Brahimi who plays for Grenada made it 4-1
Koo Ja-cheol did get second goal for South Korea after 71 minutes
It had been a very good game with plenty of action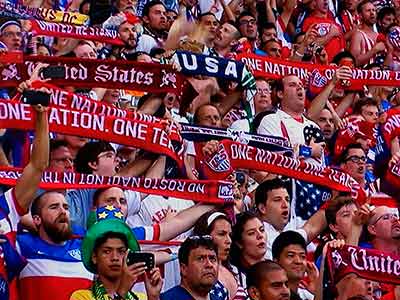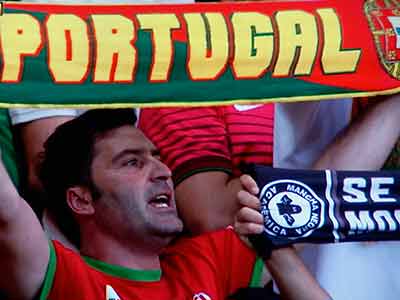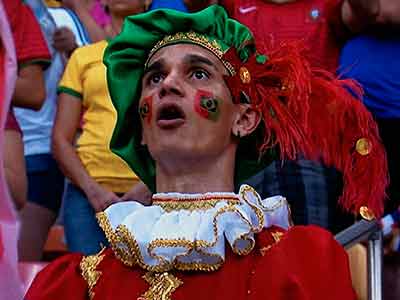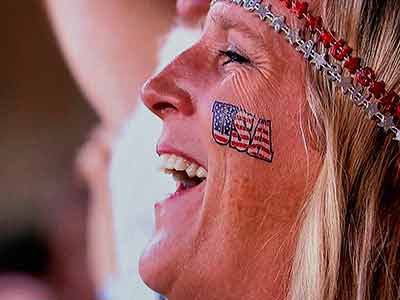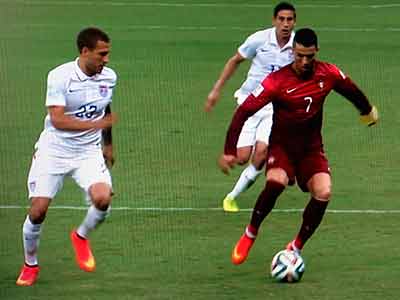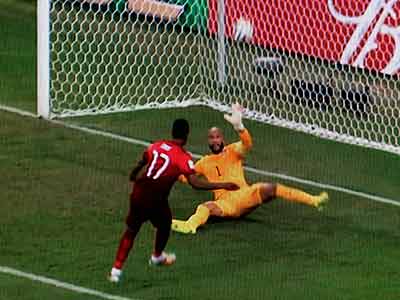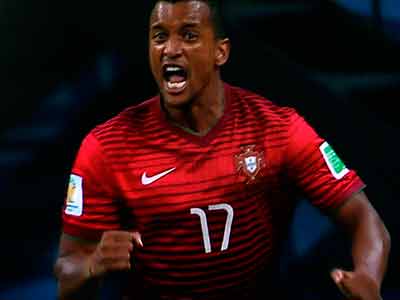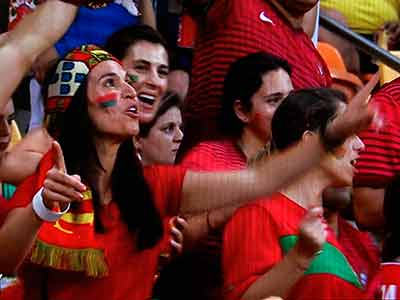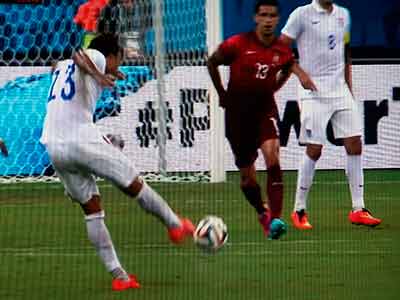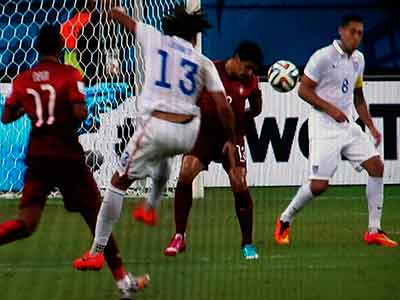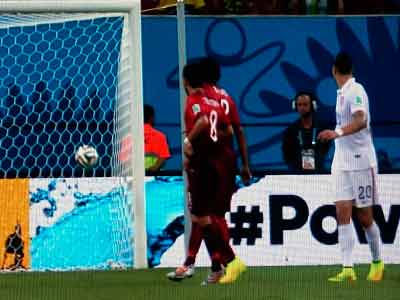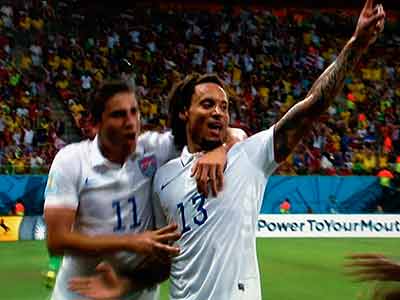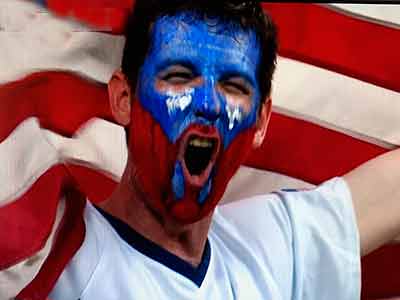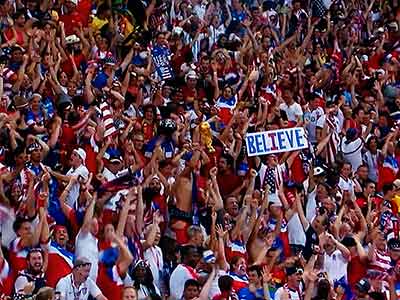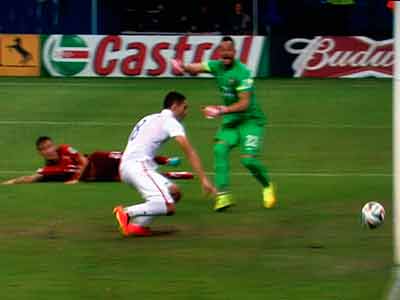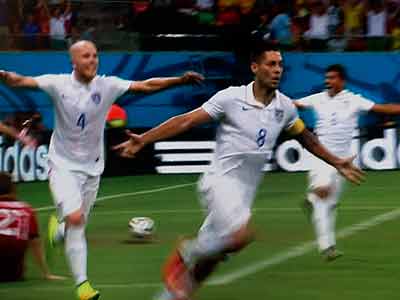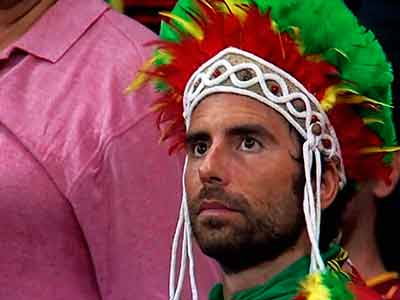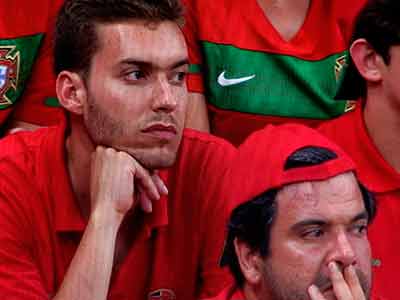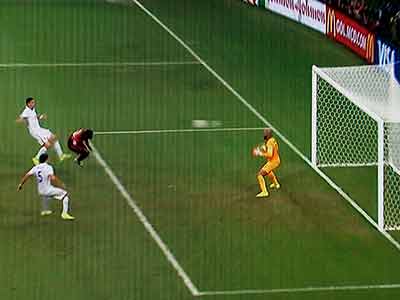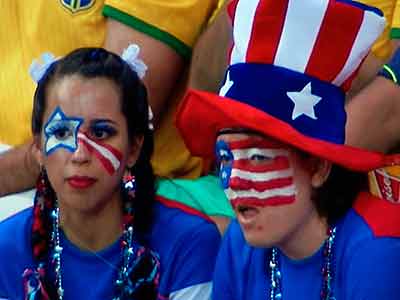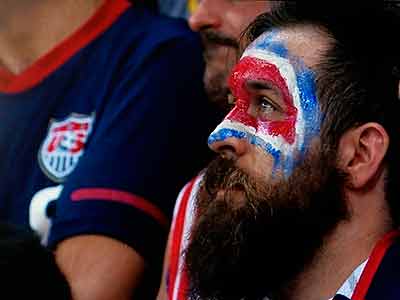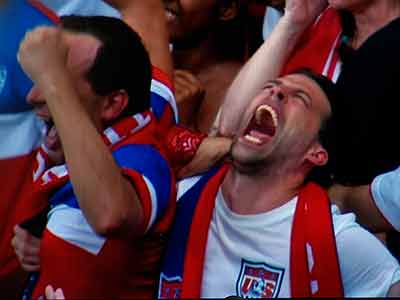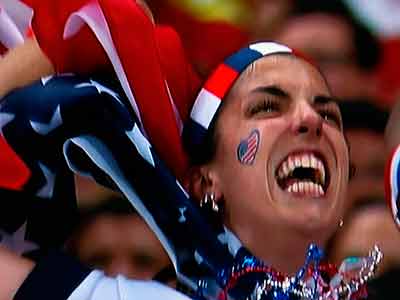 USA were hoping for another win while Portugal were desperate to improve their form
Portugal took an early lead after just 5 minutes when Nani shot past Howard
Player and fans celebrated
On 63 minutes Jermaine Jones shot from outside the area and the ball looked like it was going wide but......
....the ball swung in and past the stricken keeper to equalize for the USA
It was a great strike and the fans enjoyed that one
With ten minutes to go USA stuck again-this time it was Dempsey who scored from close range
Fans of Portugal were shattered!
With almost the last kick of the game Portugal got a goal - a header from Varela saved the day for them
It was a great cross from Ronaldo that helped
USA fans were left to think what might have been!