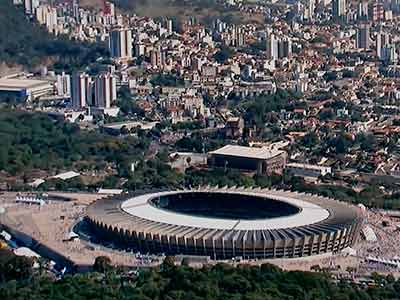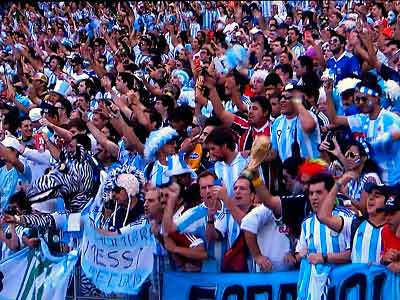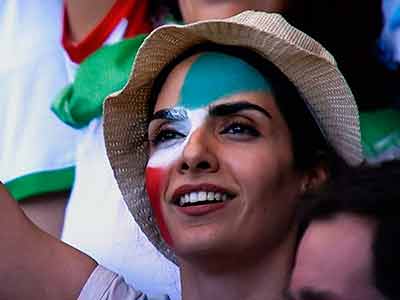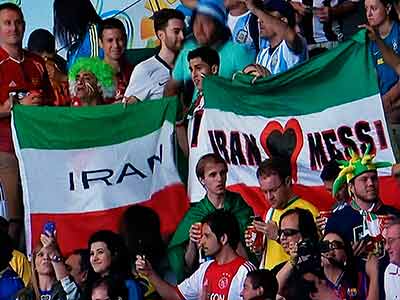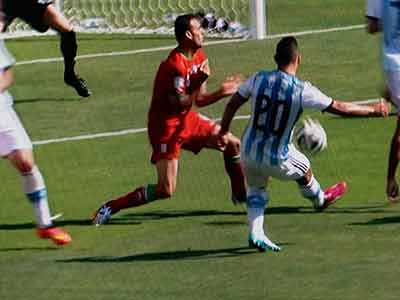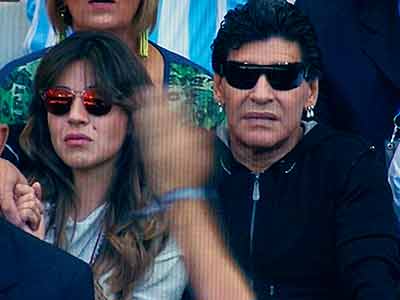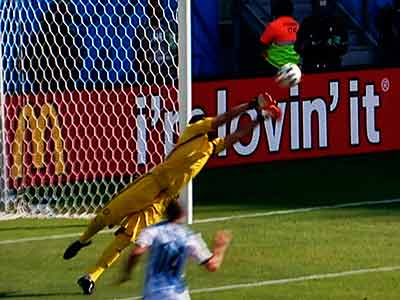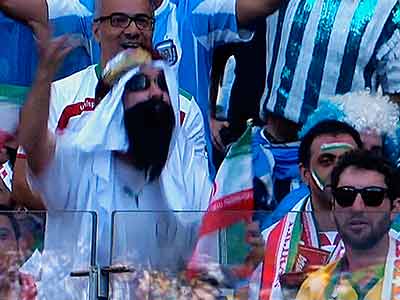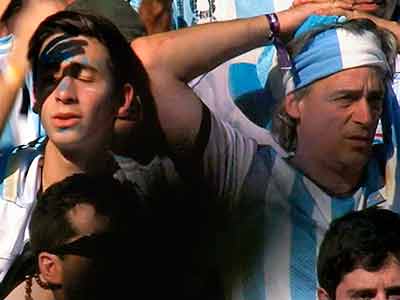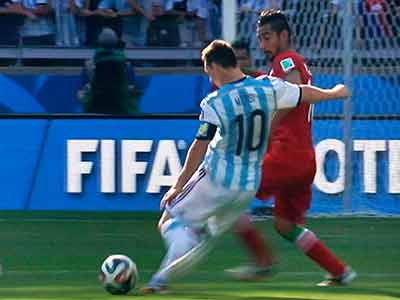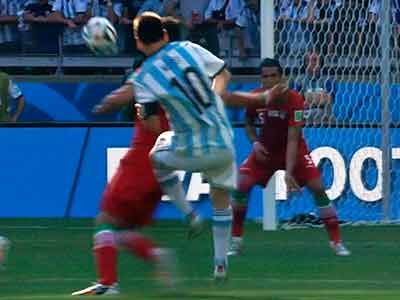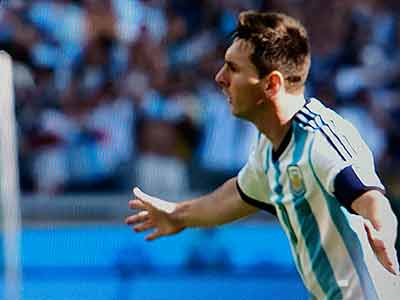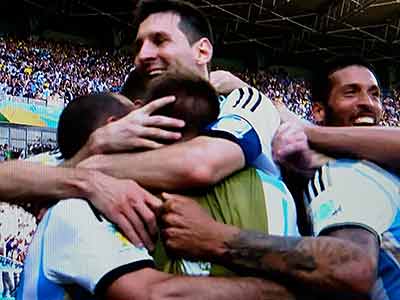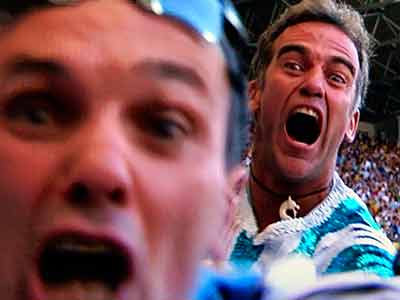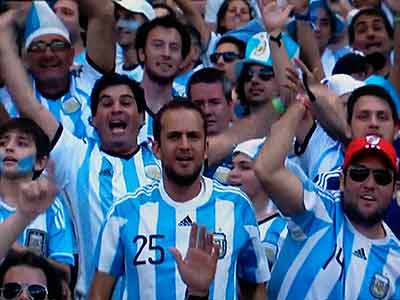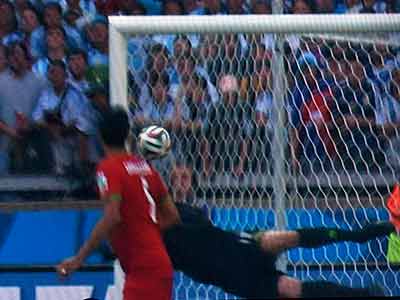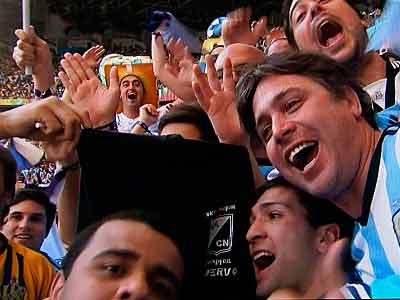 The Mineirao Stadium in Belo Horizonte was packed with fans from Argentina
The Iranian players gave their supporters plenty to admire as they defended well
Aguero fails to score - oh dear!
The watching Maradona won't like that!
The Iranian keeper makes yet another save from a header
Just as added time had started we had a magnificent goal by - yes - Messi - who else!
after a pretty average performance by his standards he slipped past a defender and his trusty left foot did the rest
Just when it looked like Iran had got a draw a moment of sheer magic won the game for Argentina
Argentina now go through to the next round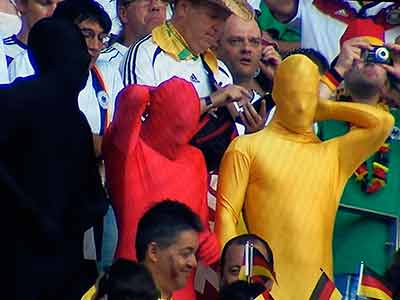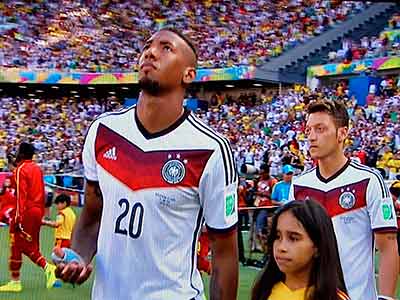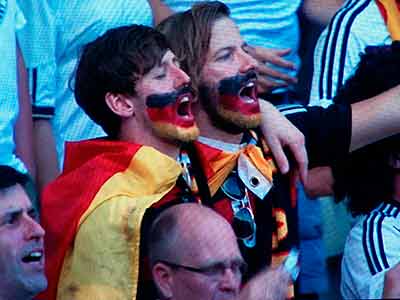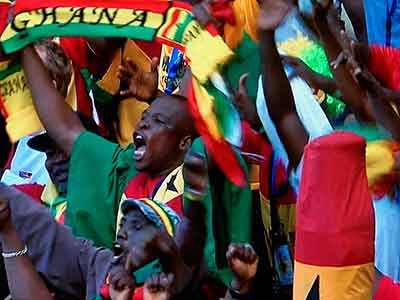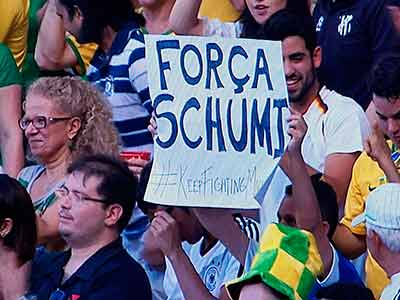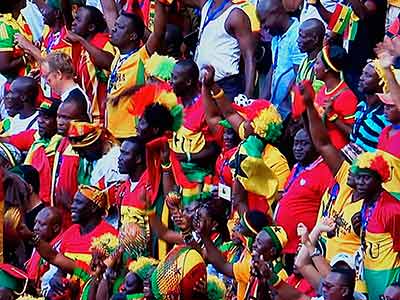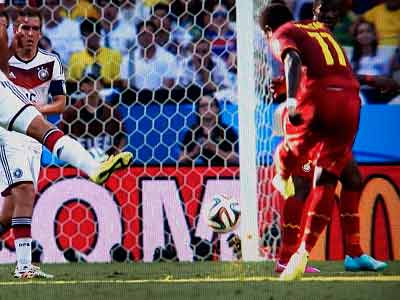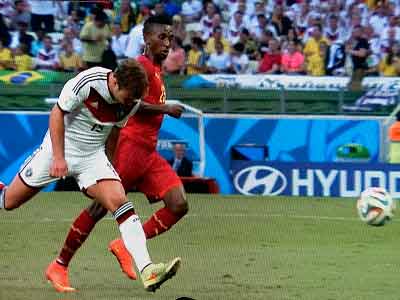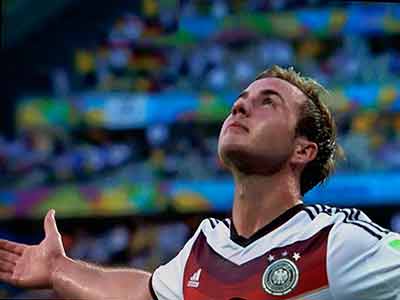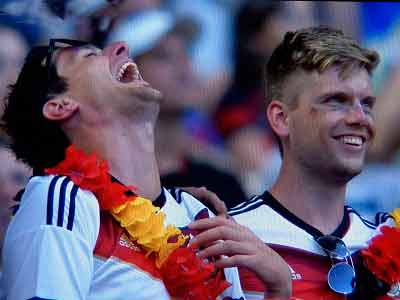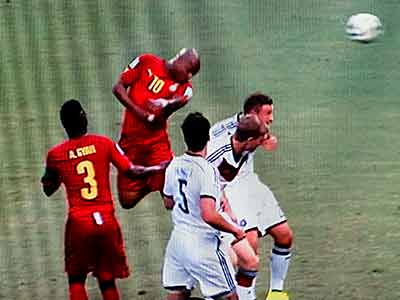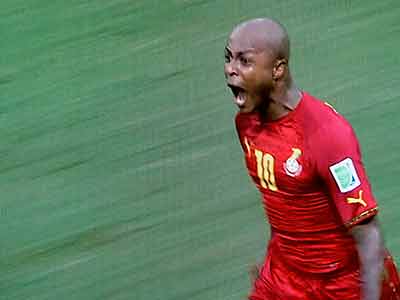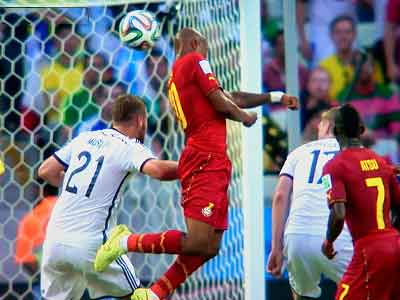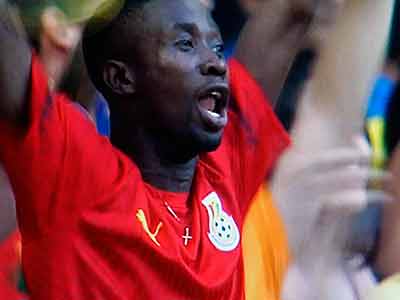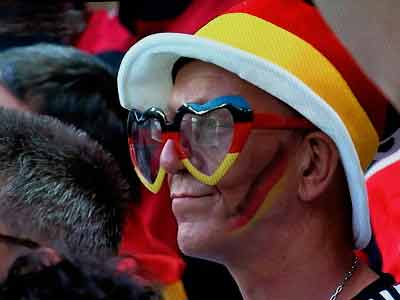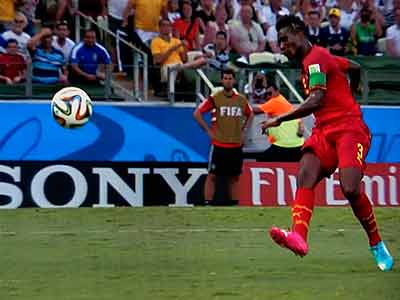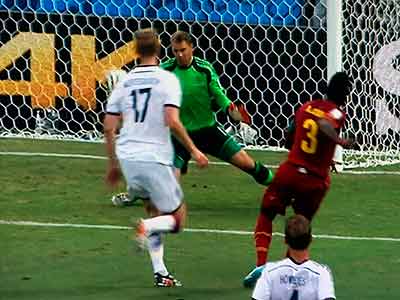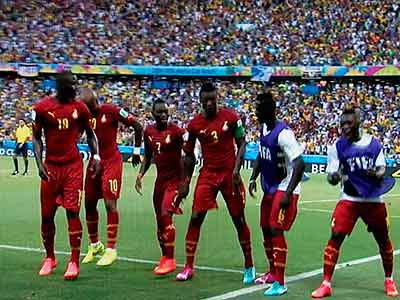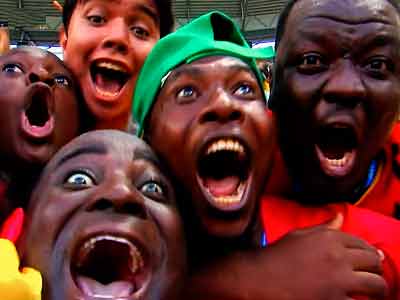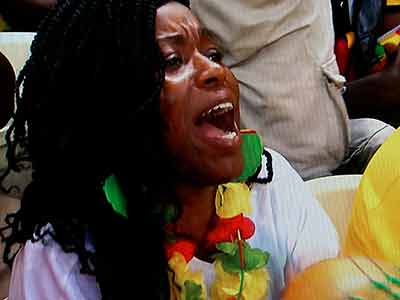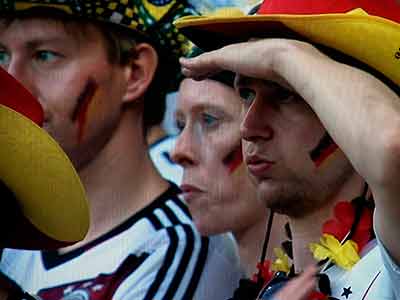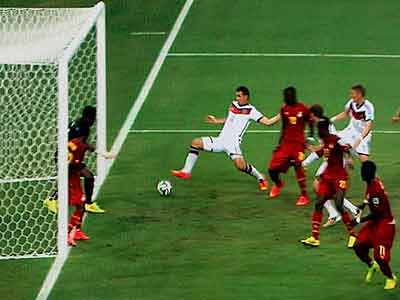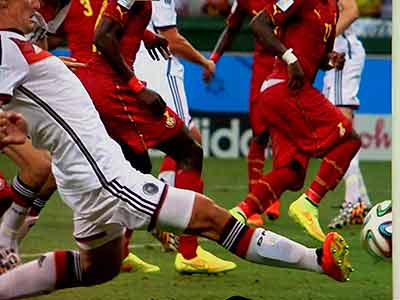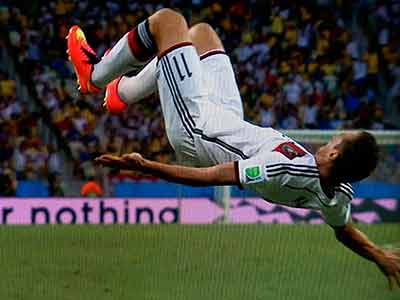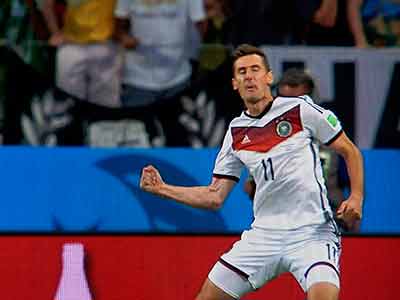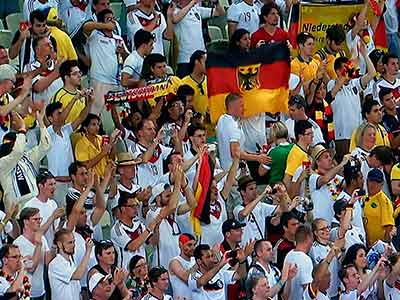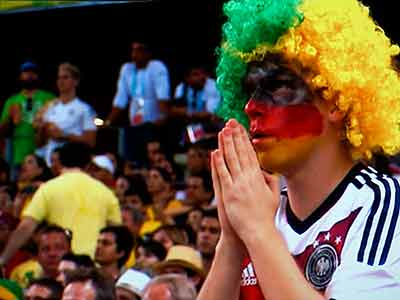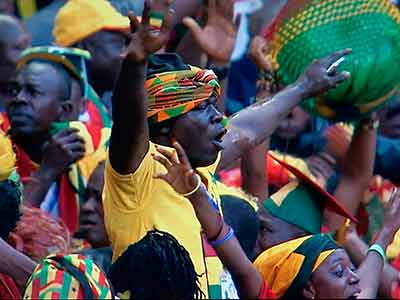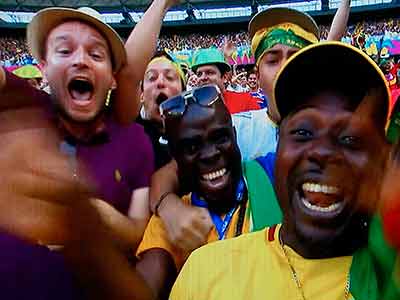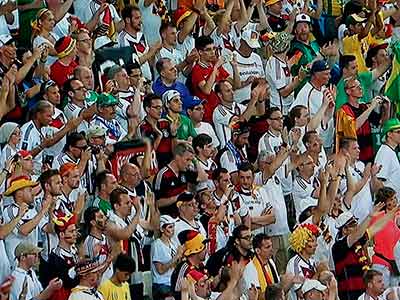 ex City player Jerome Boateng looks to the heavens to bring down three mystery figures from outer space!
Both teams had tremendous support
32 minutes and a shot by Muntari of Milan is saved by Neuer
After a goalless first half Germany took the lead in the 50th minutes when Gotze just managed to get the ball in the net
It was a rather lucky goal but the German fans didn't mind that
three minutes later and a good header by Ayew of Marseille evened up the scores
It was a great cross from Afful that provided the chance
The Ghanaian fans were elated while the German supporters were a bit subdued
After a mistake by Lahm - Muatari passed to Gyan who cracked the ball past the keeper
The Ghana players had a dance and their fans were in ecstasy
Were we going to get another shock result?
but Germany brought on their secret weapon and 36 year old Klose equalized in the 70th minute
He celebrated in his special way - it was his 15th World Cup goal - - 3 of which were scored in a 8-0 win over Saudi Arabia in 2002 . He nearly signed for City when he played for Kaiserslautern in 2001
The Germans celebrated as the shock result was averted
It was an excellent effort by Ghana who could still qualify if they beat Portugal
Nigeria 1 Bosnia & Herzegovina 0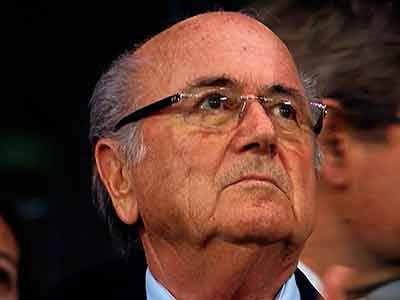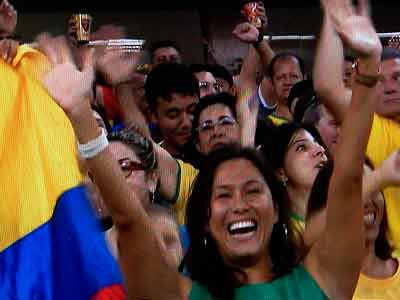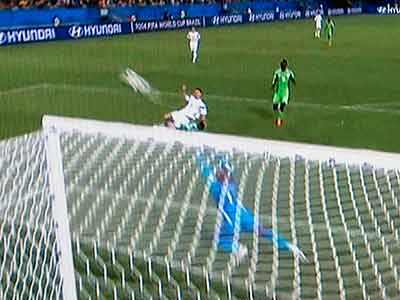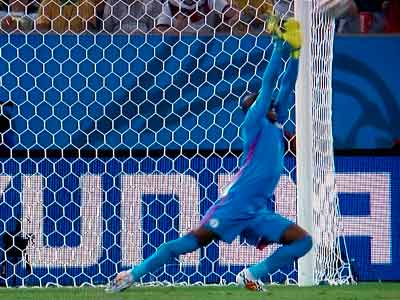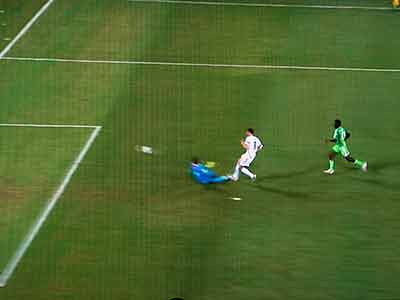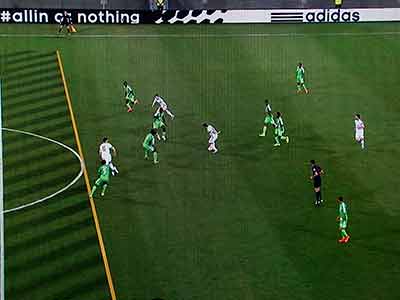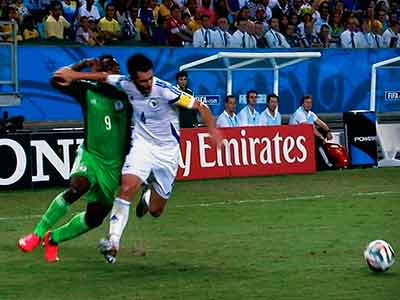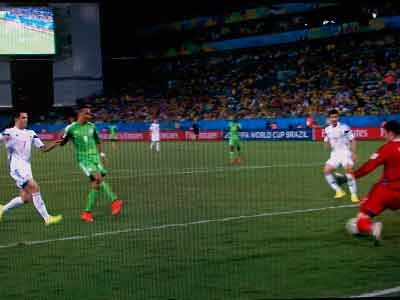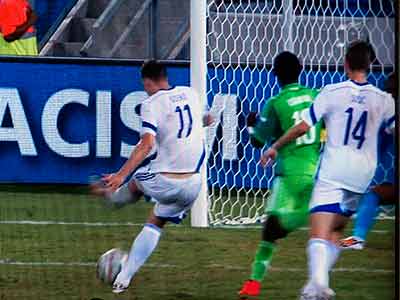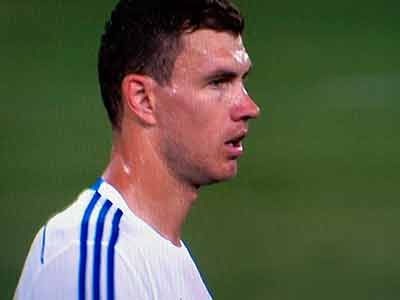 fans enjoying the evening
Dzeko had a goal disallowed for offside when play -backs showed he was onside when the ball was passed
Dzeko had a good effort saved by the keeper on 23 minutes
The only goal came on 28 minutes. Peter Odemwingie scoring against his Stoke City club mate Begovic
Dzeko had several chances to equalize but it just was not his day