Days 9,10
Saratoga to Aspen
Day 9 started with 370 mile drive from Southern Wyoming through Riverside into Colorado and Walden, then across to Kremmling ,south to Walcott and east to Glenwood Springs before the last bit south to the motel at Redstone a tiny group of shops and houses just off the 133. Day 10 was rather spoilt by the road works near Aspen which delayed by arrival at the Maroon Belles. The journey through Independance Pass took longer then I had anticipated and a visit to St Elmo also took longer through the unexpected visit of some chipmunks. The weather then became quite cloudy so I decided to head back the same way rather than make the longer journey through Kebler Pass. So a total of 770 miles and 236 digital images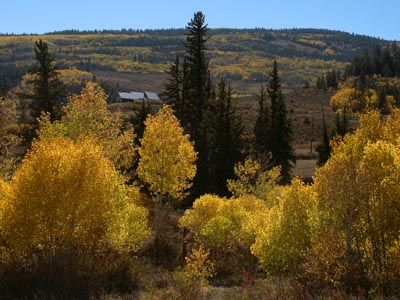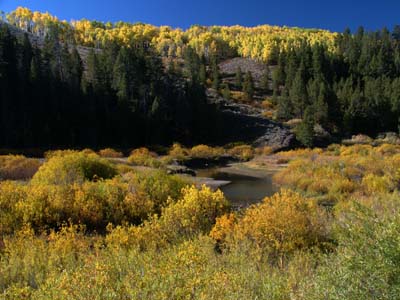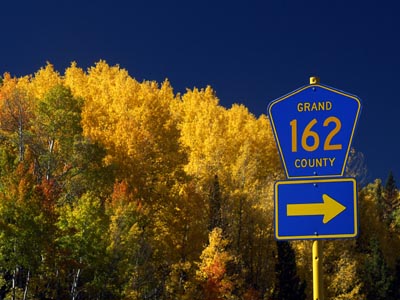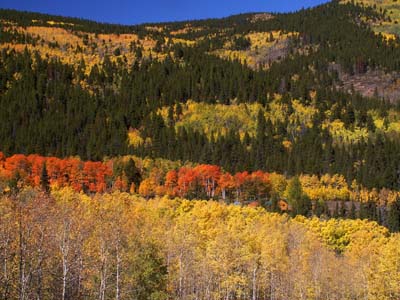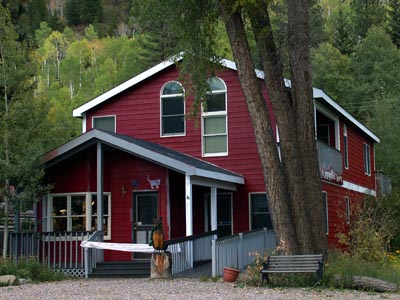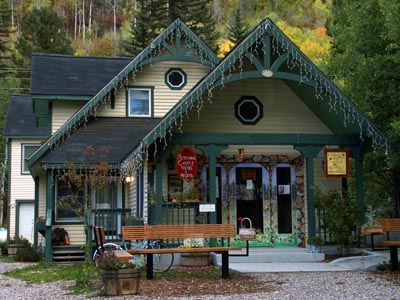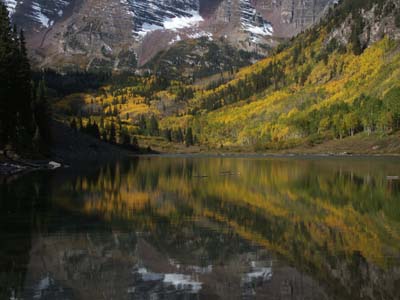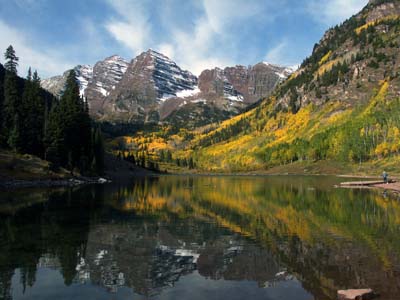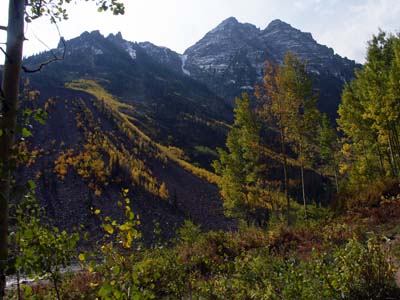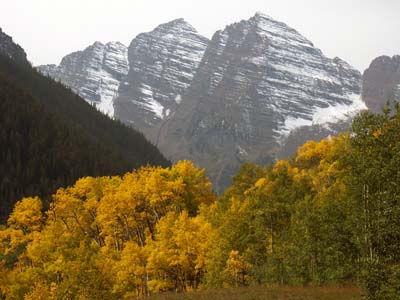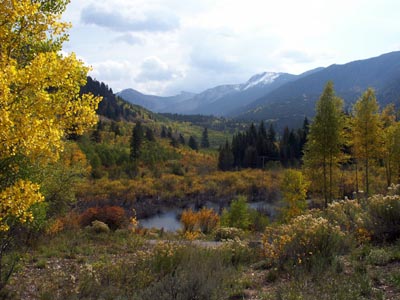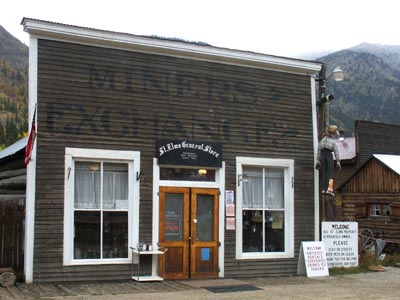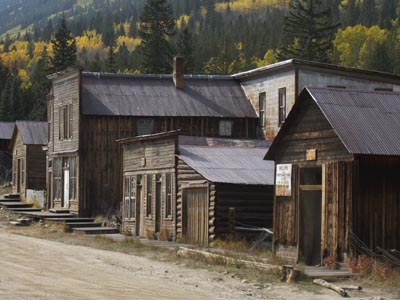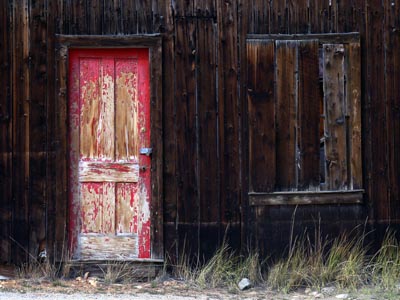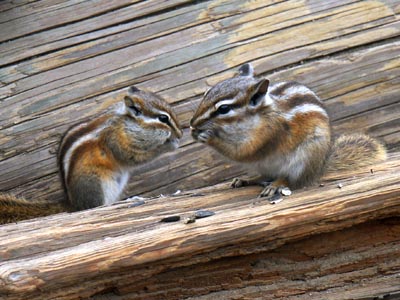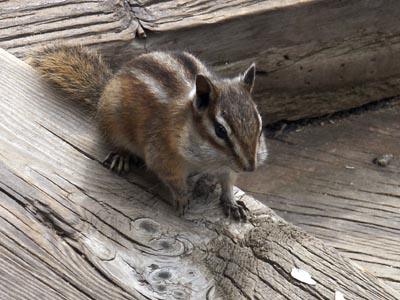 As one got further south the fall colours really improved, the above image being a composite of three. Of the four pictures below the top two were shot using a polarising filter.
Just North of Walden in the North Park area of Colorado I spotted this collection of spoof wagons etc on a ranch - above.
A couple of the shops in Redstone the one on the right being of particular interest to cat lovers.
Just after taking the picture on the left a falling aspen tree missed me by only a few feet and there was nobody shouting 'timber'! The shot on the right was taken a little way back on the road to the Lake.
This view of Maroon Belles is the most photographed view in Colorado. I spent a fair amount of time here doing a time lapse sequence with the Nikon 990 so I saw a fair number of photographers come and go.
The view just before Independance Pass
The Miners Exchange at St Elmo was originally built in the 1870's and rebuilt in 1890 after a fire. Now a general store you will notice there was someone hanging around outside.
In addition to the old buildings another focus of attention are the antics of the chipmunks who are especially friendly to visitors who give them titbits.
A combination of several shots stitched up in Photoshop of Independance Pass
St Elmo was a very properous mining town and at its peak the population exceeded 2000. It was established in 1878 and it is one of the best preserved ghost towns in Colorado.


All images are copyright Richard Tucker