Lancashire Lightning v Notts Outlaws
Totesport League Div 1
May 1st 2005

After early rain showers play was delayed for 30 minutes and Lancashire batted having been put in by Notts. With the prospect of seeing Andrew Flintoff in action there was larger crowd than the previous game and with good weather in prospect a good days cricket was anticipated.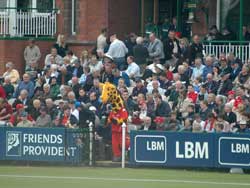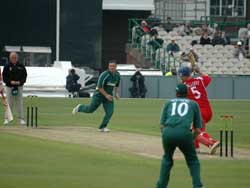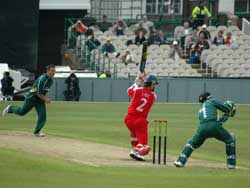 Most images taken with Nikon d70 and Sigma 70-300mm zoom lens. For bigger image and details click on image. Many images have been cropped.
Lancy the mascot entertains the members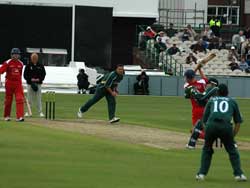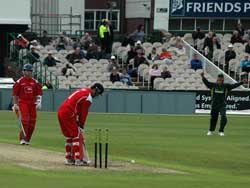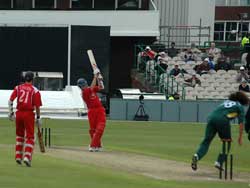 Sutcliffe about to be caught by Fleming for 4 off Ealham.
Lancs 1 for 42
Loye bowled by Smith for 18
Lancs 2 for 66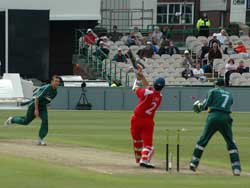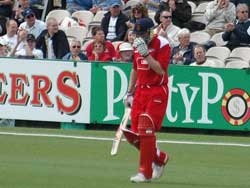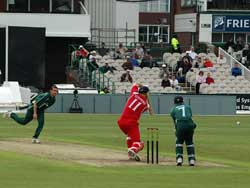 Law bowled by Clough for 52... Lancs 3 for 84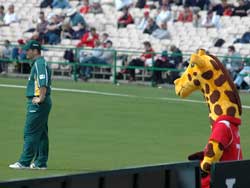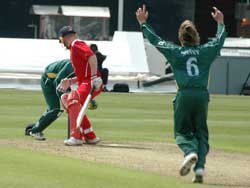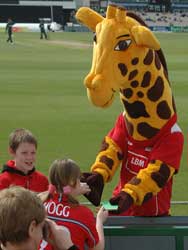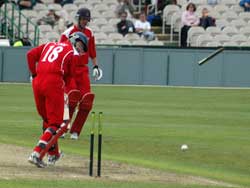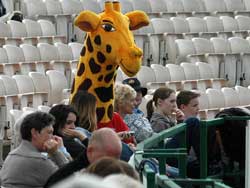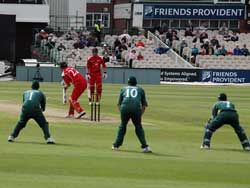 Dominic Cork is clean bowled for a duck. Lancs 5 for 93
Lancy joins the spectators for a chat
Notts have an attacking field for Hogg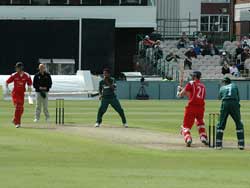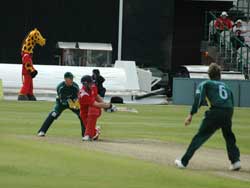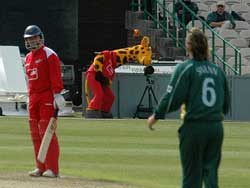 Chilton pulls to leg off Patel
Chilton sweeps to leg off Swann
Lancy gets a better view through the long lens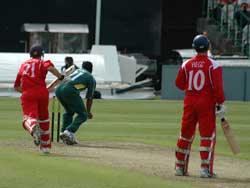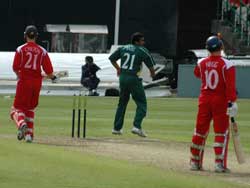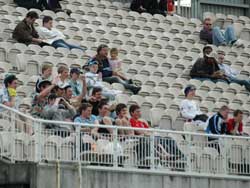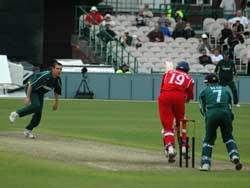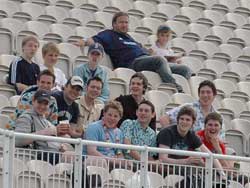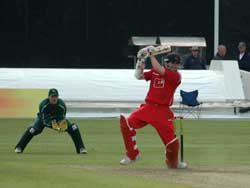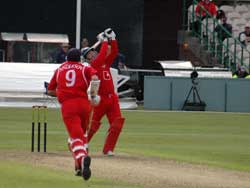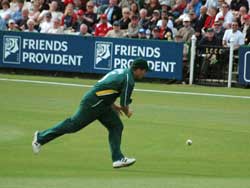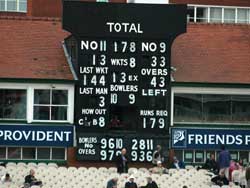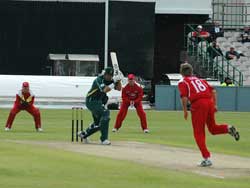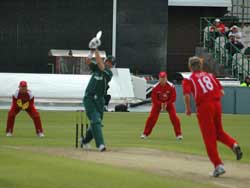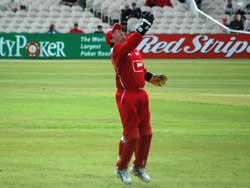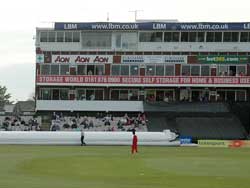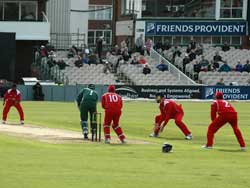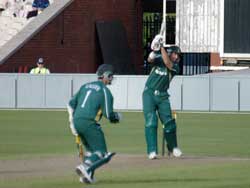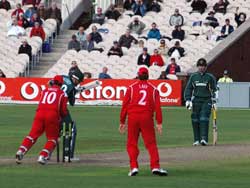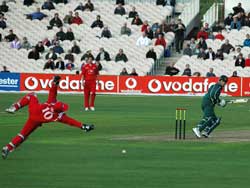 Lancy gets ready to catch a Flintoff six
Disaster! Flintoff is bowled by Swann for 4. Lancs 4 for 90
Lancy cheers the home supporters up
Hegg sends Chilton back and the skipper is run out off the bowling of Patel. Lancs 7 for 133
A group of supporters give some friendly stick to Jason Gallion
Smile - You're on candid camera !
Mahmood is about to be stumped by Read for 3 off Clough. Lancs 8 for 144
The Lancashire total at the end of the innings
Hegg miscues and skies the ball but is dropped by Ealham
Notts captain Stephen Fleming has a crash bang start, here missing and walloping a six off Cork
Warren Hegg celebrating catching Swann off Anderson for 9. Notts 1 for 37
A bit of bovver with a hover. The brightness of the new cover caused problems for the batsmen
Muralitharan bowling with attacking fields
Fleming caught out at short cover by Law off Hogg for 60. Notts 2 for 102
Hussey bowled by Muralitharan for 0
Notts 3 for 103
Hegg makes a valiant effort to stop the edge
Lancashire eventually won by one run in a tight finish. It looked as though Notts would win comfortably but once Gallion and Fleming were out they found runs hard to get and Cork who suffered earlier bowled a great last over to win the game.