This page contains comments and pictures from games played in the late nineties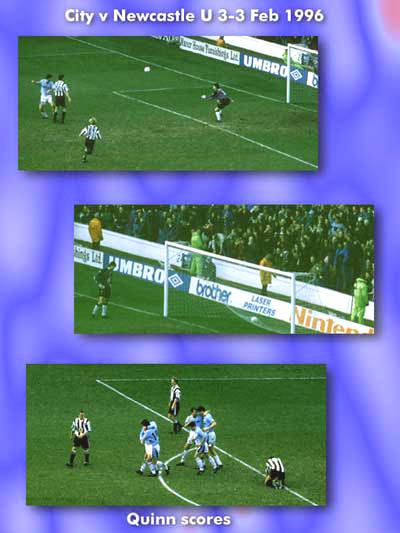 Another City v Newcastle cracker and a goal by Quin who was later transferred to Sunderland to save money.
Alas City`s position at the end of the season was not quite the same as those heady days of the past. Relegation arrived with some speed and as I write, in November 97, it looks as though hopes of an early return to the Premier League are pretty slender. Some of the displays over the last few weeks must rank as the worst performances of a City team I`ve ever seen.
When I wrote the above little did I think we would sink even lower into the Second Division
Let us hope that the "joke " that City means Conference In Two Years never comes true

Horlock scores after 76min to make it 3-0
Below Whitely celebrates after scoring the third.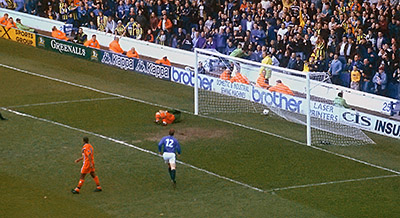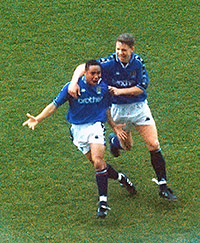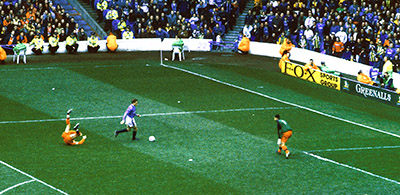 Allsop about to score the 4th.


City versus York City 4-0 May 8th 1999
Last pictures `ever` ( I hope) from Division 2 of City
Immel, Summerbee, Hiley, Curle, Symons, Lomas, Brown, Clough, Rosler, Quinn, Kinkladze
Weaver, Crooks, Edghill, Wiekens, Vaughan, Horlock, Brown, Bishop, Dickov, Taylor, Cooke subs Allsop, Whitley