City 3 Blackburn Rovers 1
May 2nd 2009 att.43,967
This was an easy win for City - their fourth on the trot. It was an odd game with neither keeper having to make great saves from open play. For the most part the City defence were able to combat the aerial assault of Samba and generally City controlled the game well. Poor Blackburn defending gave City their chances and once again Elano. Robinho and Ireland combined well and showed some glimpses of excellent football.
More please!
Will City manage 7th spot ? With away games at Spurs and United and a home game against Bolton it's going to be tough. We need a good display next Sunday at Old Trafford and if we get at least a point then we are in a good position because of our superior goal difference.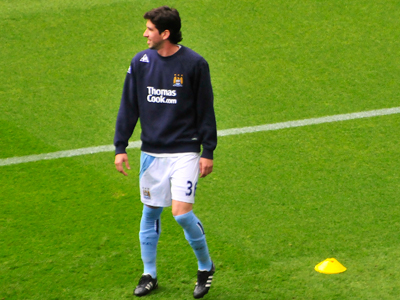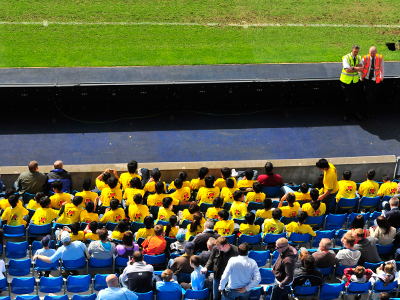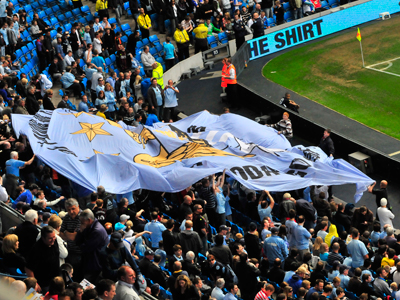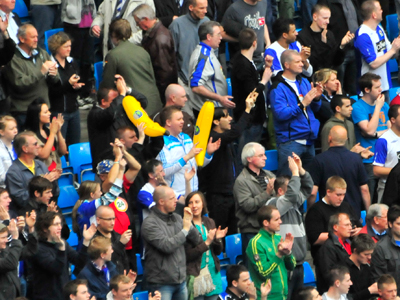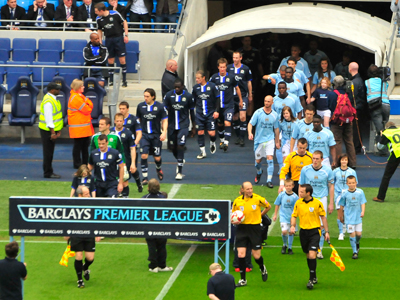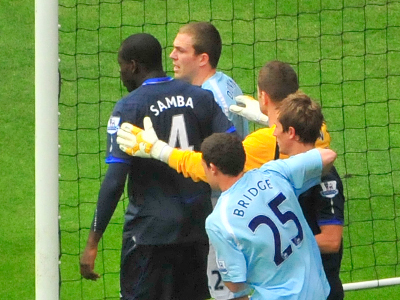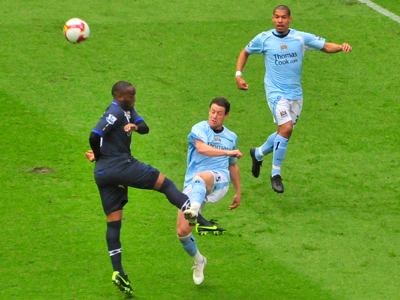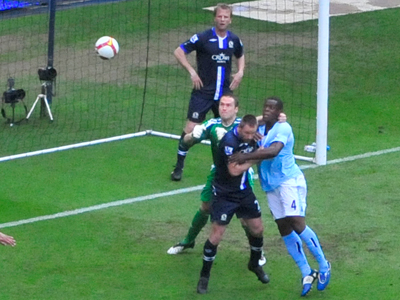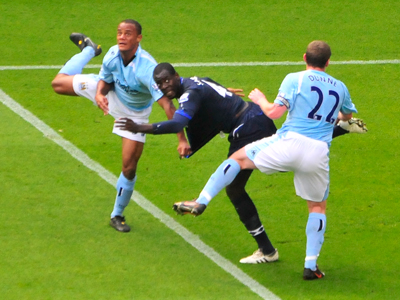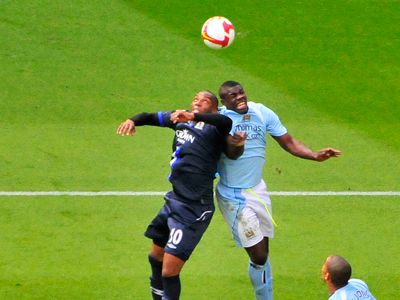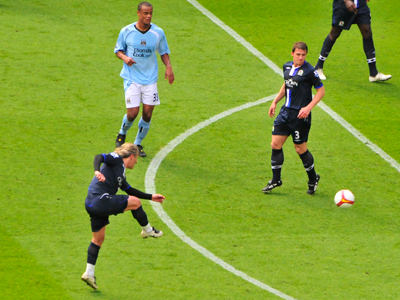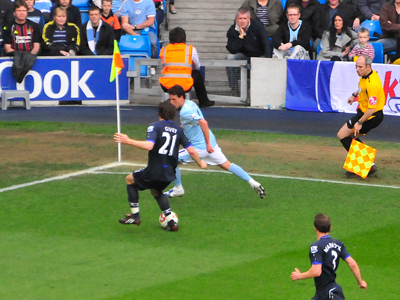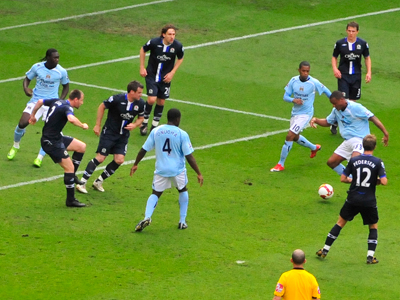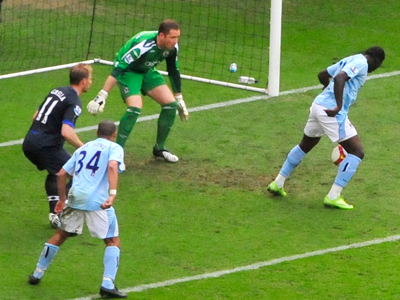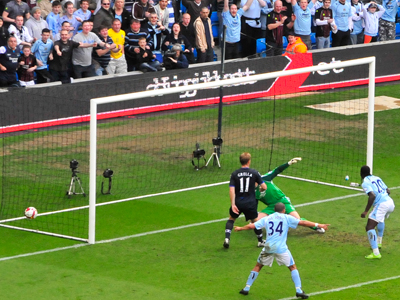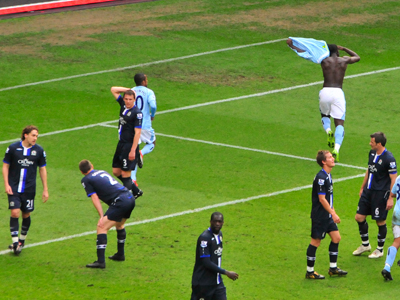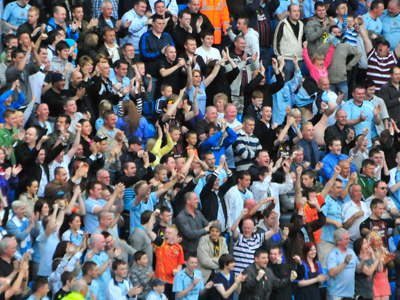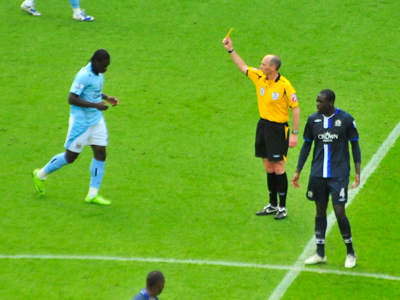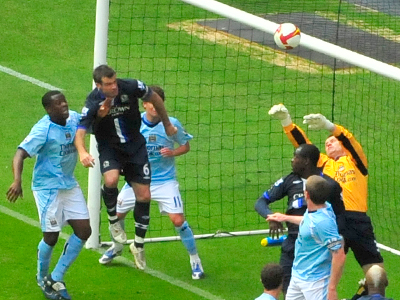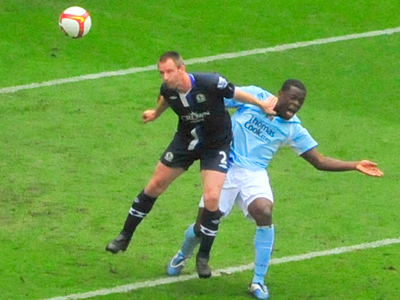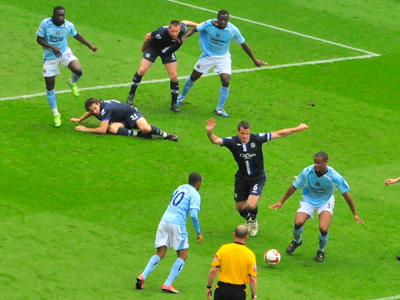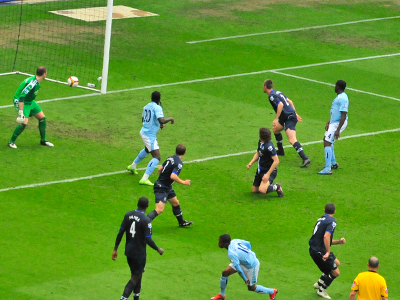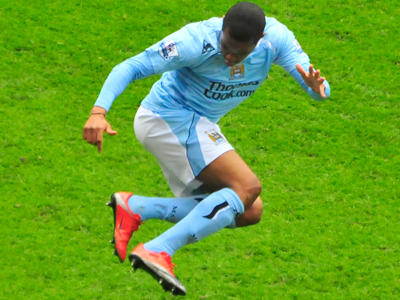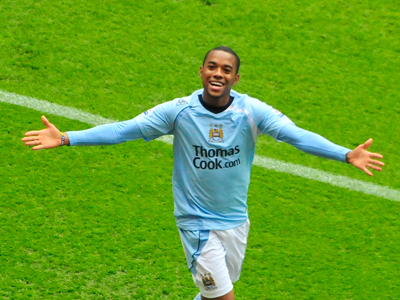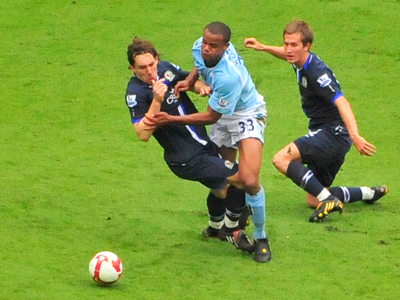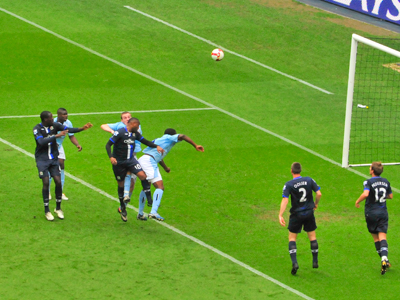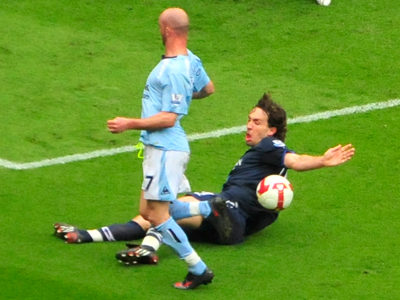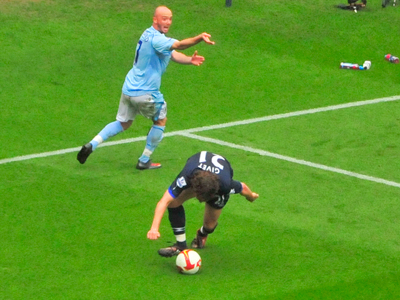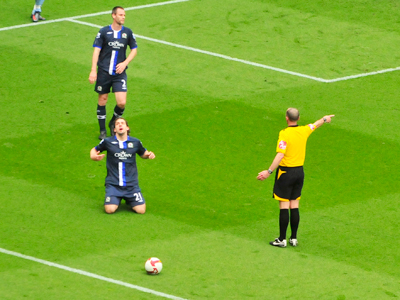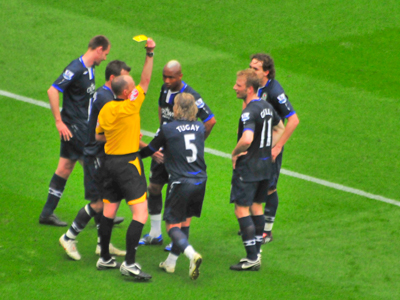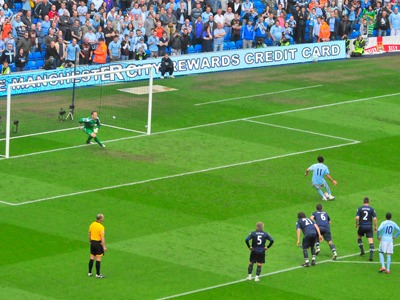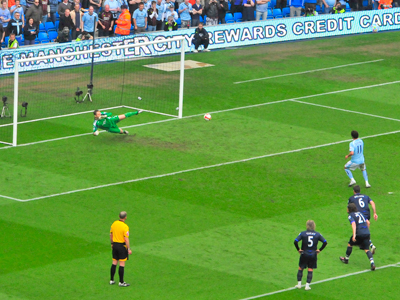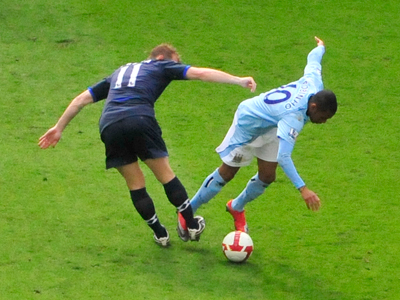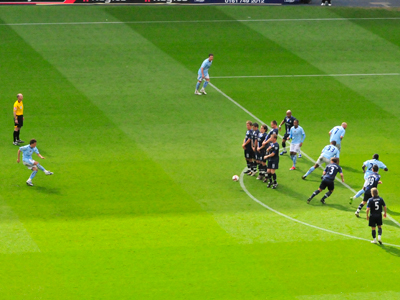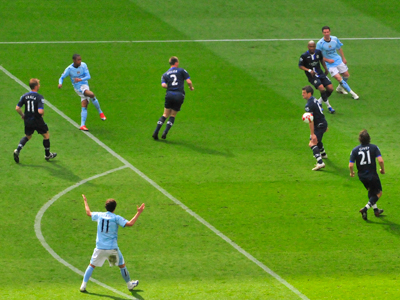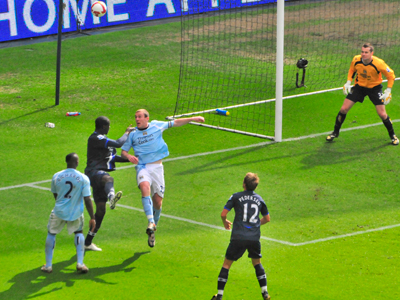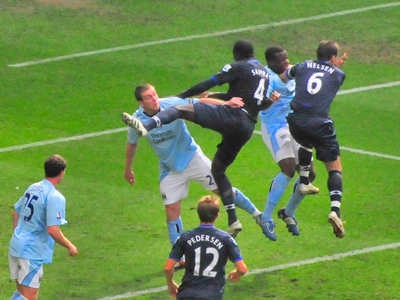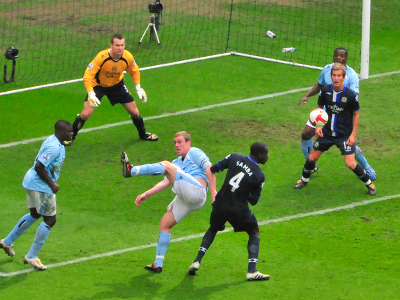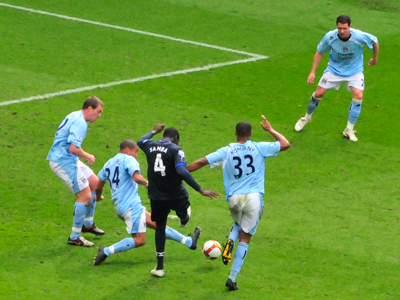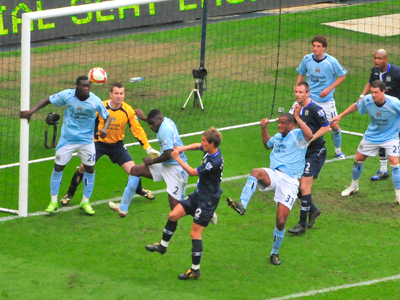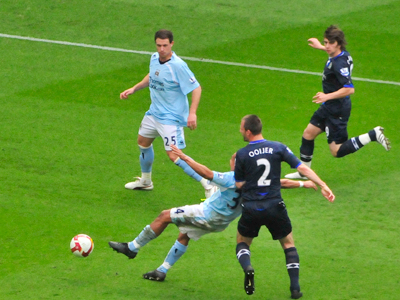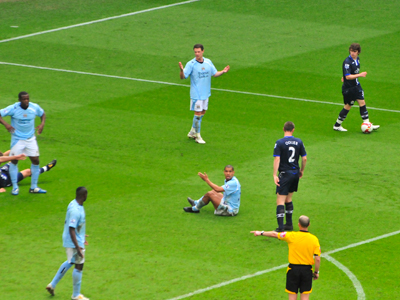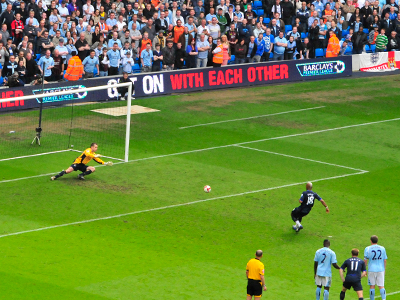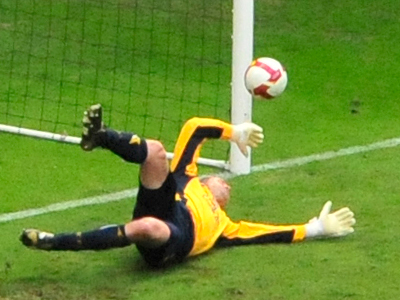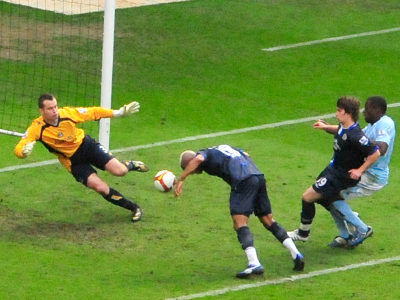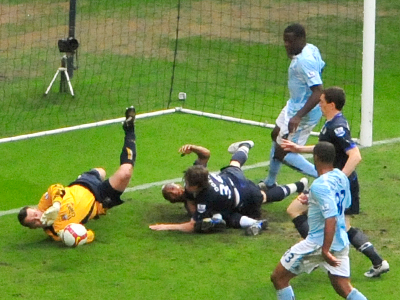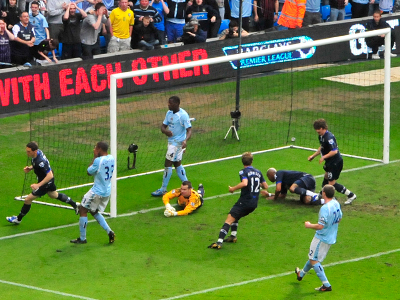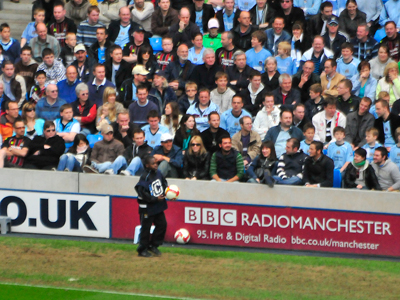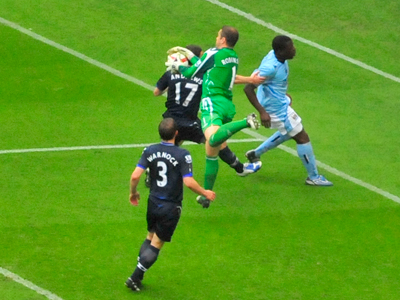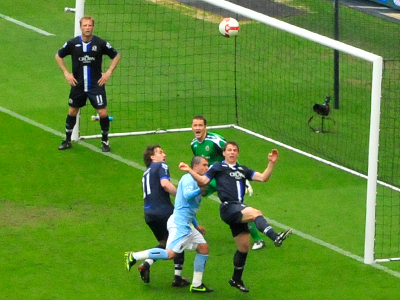 For those who have not seen him this is Glauber Berti making his 18th appearance as a sub without actually getting any minutes on the pitch
A group of kids from the Premier India Football Academy visiting Eastlands during their 10 day camp
As the City flag made its way round the lower tier I spotted some blow-up bananas - in the Blackburn supporters section - sacrilege! I hope the security services have been informed!
With Richards recovering from injury City were unchanged
Blackburn continued with defender Samba up front and he soon made his presence felt
Given had a problem seeing the ball with Samba blocking his view!
Bridge clears from McCarthy
Onuoha looks to be held as Robinson clears
Kompany,Samba and Dunne perform in this weeks dance routine
Richards just beats McCarthy in this meeting of heads
First effort on goal came from Tugay but it did not trouble Given as it went well wide
After 25 minutes a run down the wing by Elano won a corner.....
A poor defensive header lead to the ball whizzing backwards and forwards between City players like a pinball machine before it fell to Caicedo...
...... who managed to sort his feet out and poked the ball into the net. Caicedo then ran to the touchline to celebrate - whipping off his shirt.....
..... and received a yellow card for his trouble. One day he will forget he has already been booked and will be sent off. Oh dear it's time for a 100 lines again - I must not take off my shirt in celebration!
Given struggles to clear under pressure
Poor old Onuoha gets it in the neck from Oojer -yet again!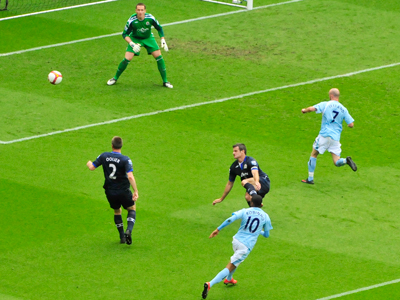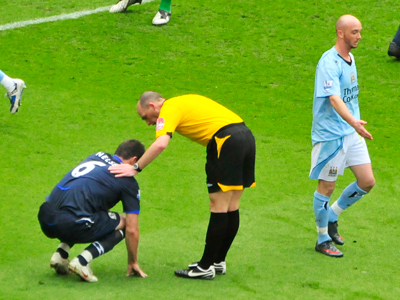 After 32 minutes a strong Robinho shot felled Nelsen who deflected the ball for a corner.
From the corner the ball eventually came to Robinho who slotted the ball home to make it 2-0
Robinho celebrated in his inimitable way. This was his 15th goal in all games.
A header from McCarthy goes just clips the top of the bar
Kompany once again proves his worth in defence
Just before half time Givet gave away a penalty as he handled an Ireland flick back
Blackburn were not happy about the award and three of their players were booked as they continued to harass the referee. So much for respect!
Elano scored his 8th goal of the season, comfortable beating Robinson from the spot.
Three nil to City at half time.
A foul on Robinho by Grella gave Elano a chance from the free kick but this time the wall did its job
On 51 minutes Robinho had another chance but his shot just went wide of the post
Dunne concedes his 46th corner of the Premiership season - he tops the list!
As City took it easy Blackburn had more of the play but the home defence protected Given well
de Jong clears from Samba
After 65 minutes Blackburn were awarded a penalty . At first it was thought de Jong was at fault but replays showed that it was given for a foul by Onuoha
Given read Diouf's penalty and brilliantly blocked the shot......
.....and also saved the follow-up header but before City defenders could come to Givens rescue ........
.........Andrews managed to force the rebound over the line to give Rovers a goal
One of the ball boys who has become a favorite with supporters
Robinson had to be alert on several occasions late on but City were content to keep the score ar 3-1 and it was a comfortable team performance.
Team
Given 7.5: Richards 7.5, Dunne 7.5, Onuoha 7.5, Bridge 7.5: de Jong 7, Kompany 7.5: Elano 8 (Petrov 7), Ireland 7.5, Robinho 8, Caicedo 7 ( Bojinov 6.5)