Manchester City 0 v Paris Saint-Germain 0
December 3rd 2008 UEFA Cup att. 25,626
December 2008
This was a pretty awful game on a cold night and will quickly go into the easily forgotten box. With many changes City did not play well and in the last 20 minutes the visitors might have won had their finishing been better. City remain in top spot in the group but now have to get something in their game in Spain on the 18th December to keep it. The tempo of the game suited the visitors who defended in numbers and with the City attack unable to make any chances it was a pretty dour struggle with little to cheer the home supporters on this cold evening. Generally City did not use the wings very much and I think we really miss Petrov on the left flank and SWP wide on the right. Neither Jo nor Elano really impressed and for once Sturridge did not trouble the opposition too much. Vassell rarely threatened and Ireland had to spend too much time defending to go marauding in the visitors penalty area. At least we did not concede and we will now progress to the knockout stage next year.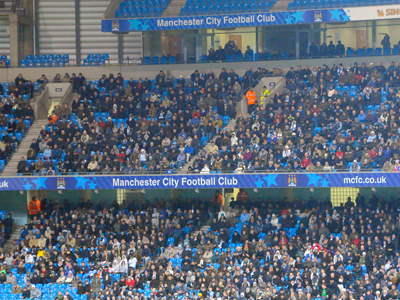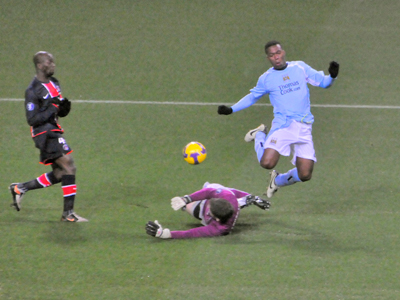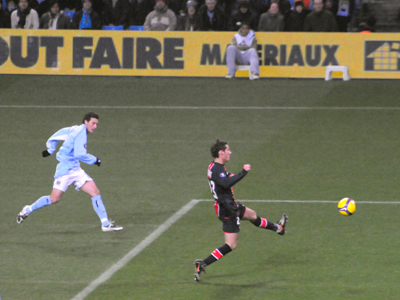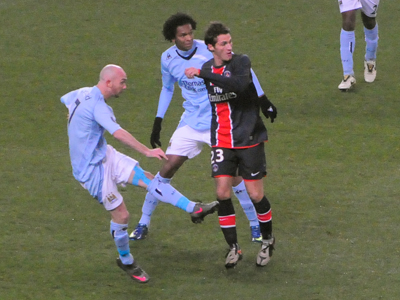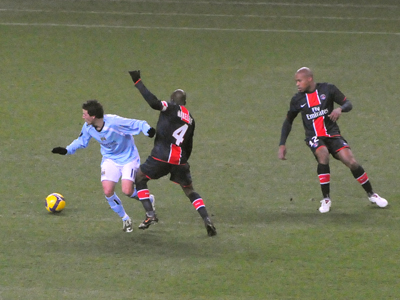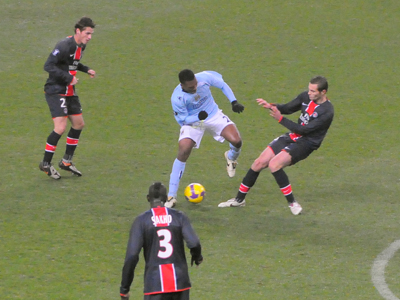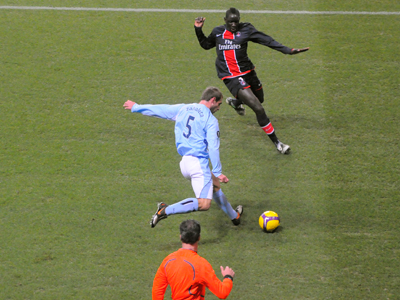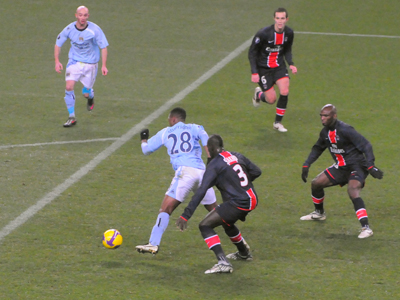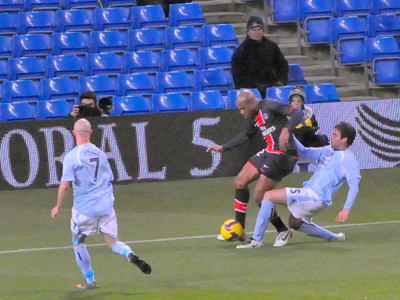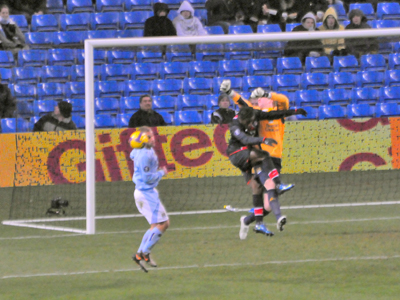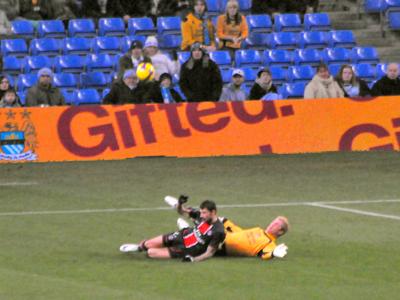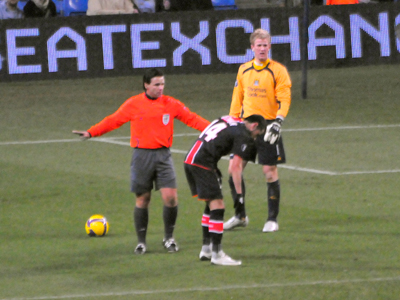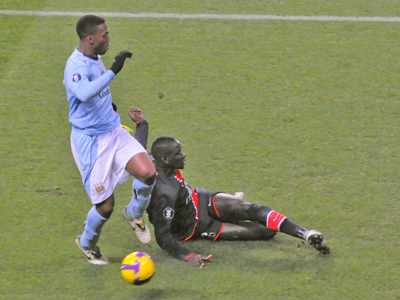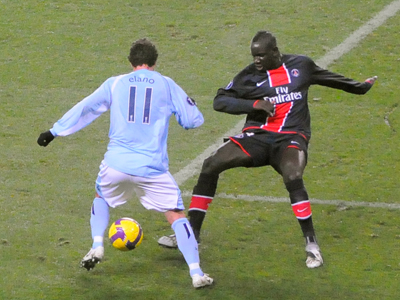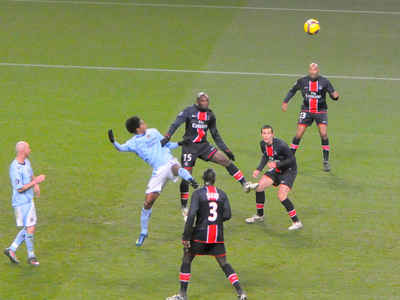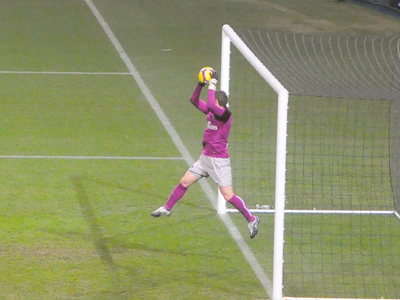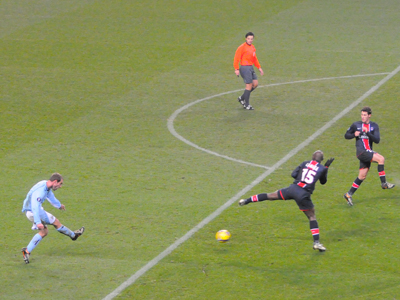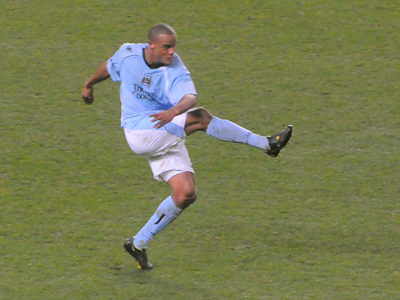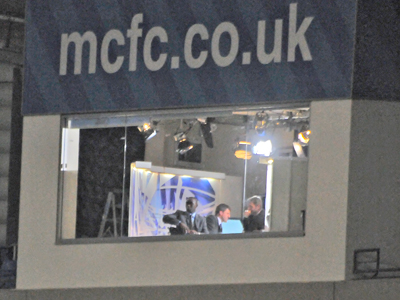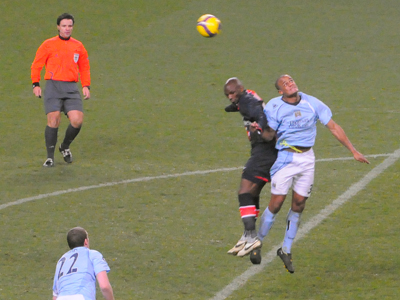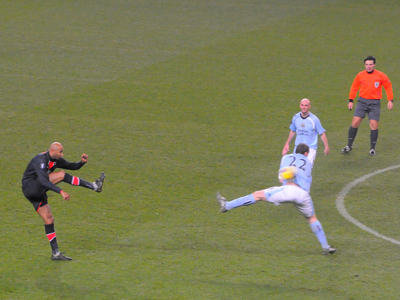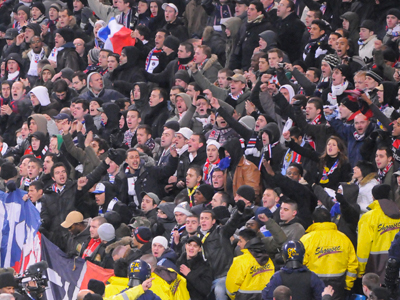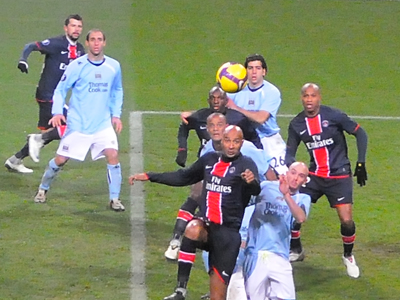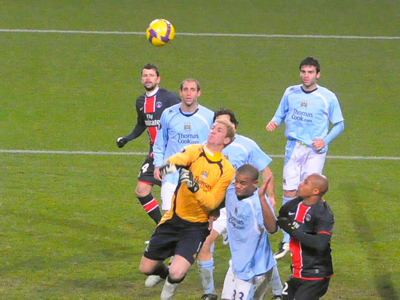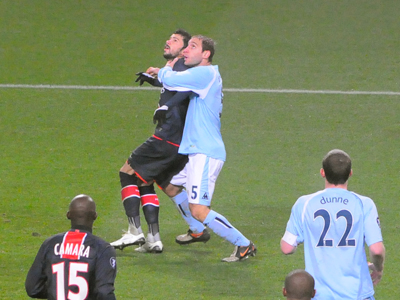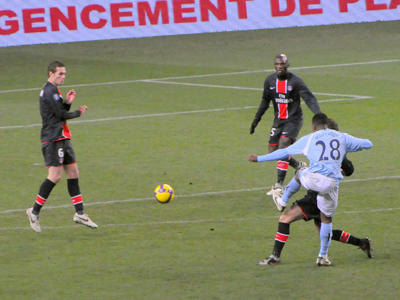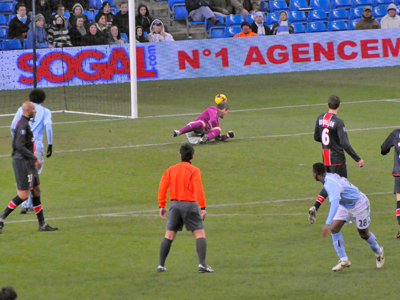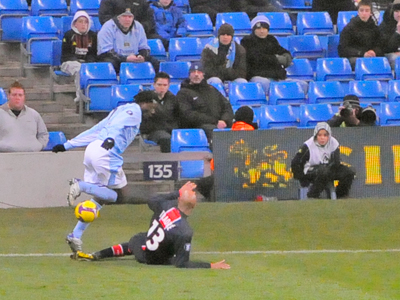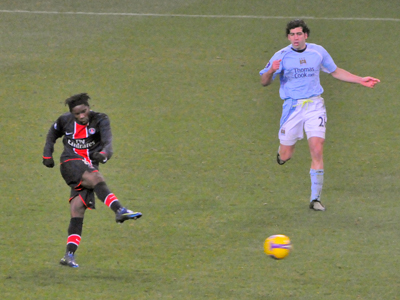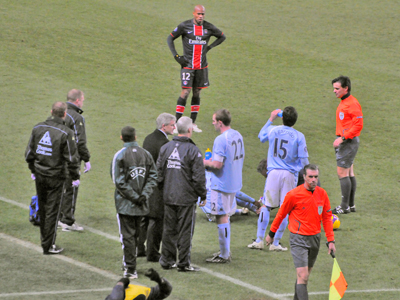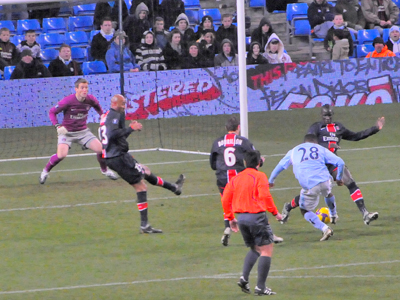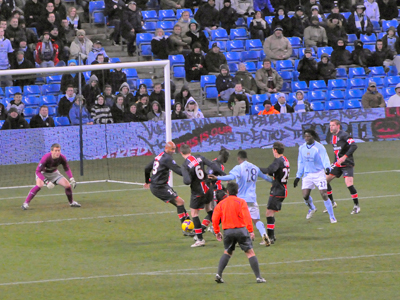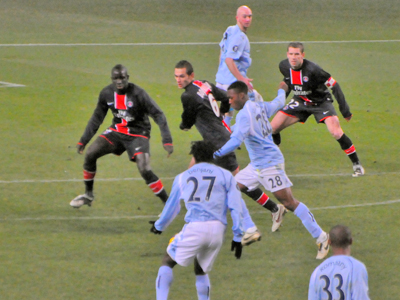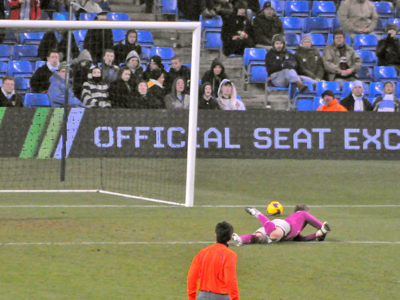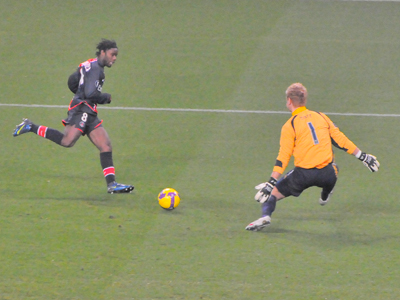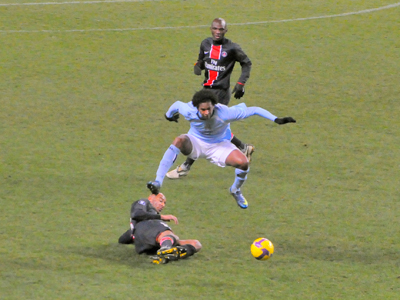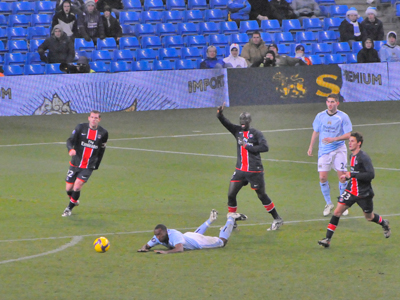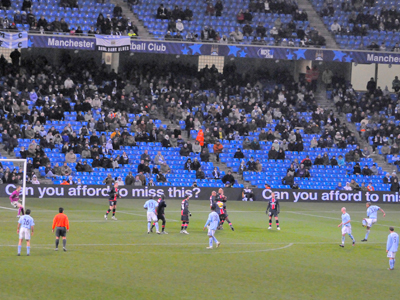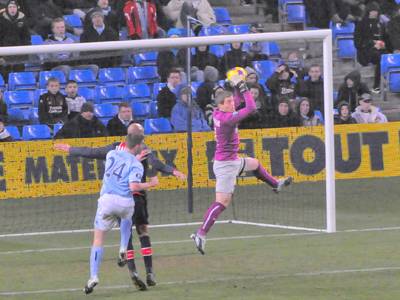 A cross from the left almost gave Paris St Germain a goal but the flag had gone up for offside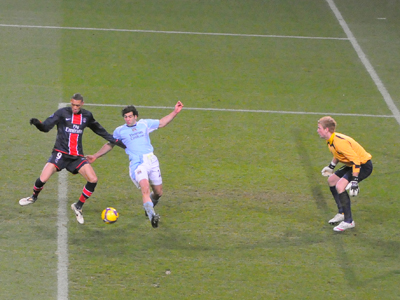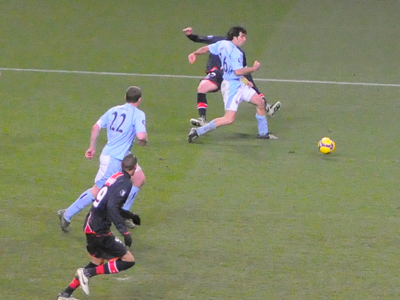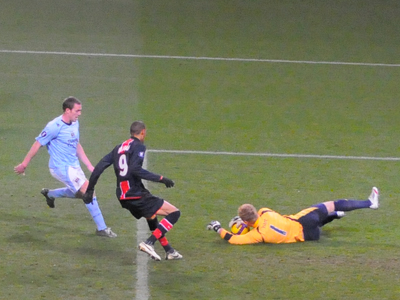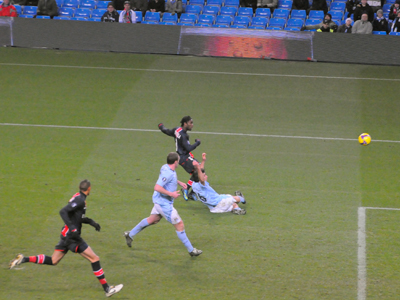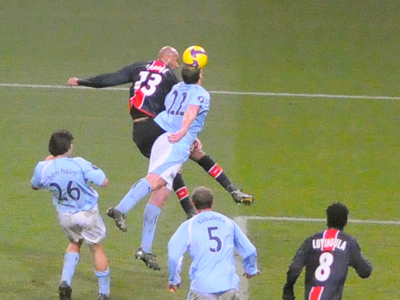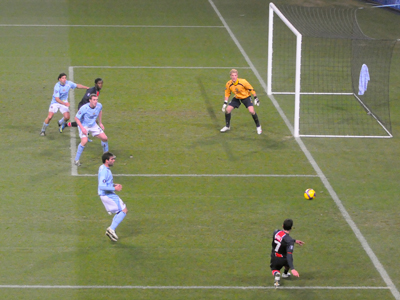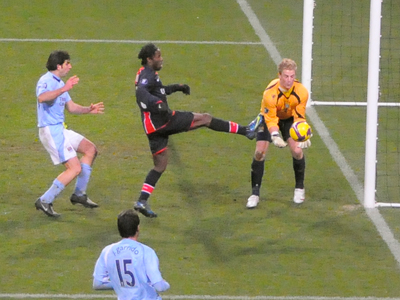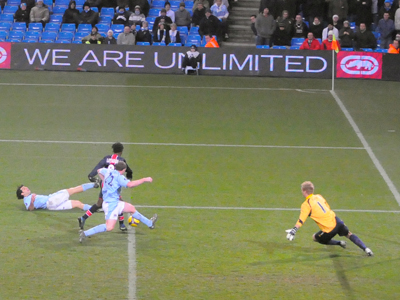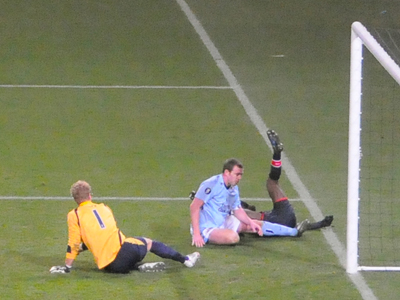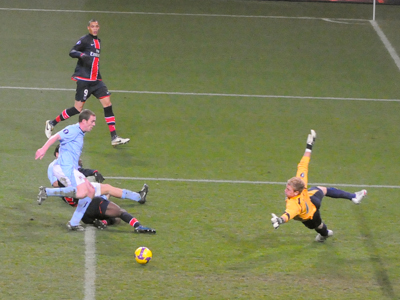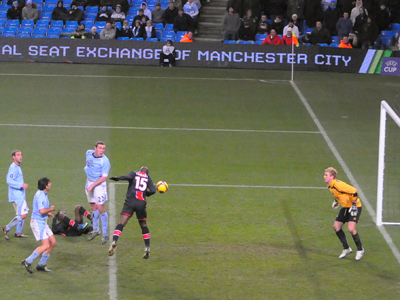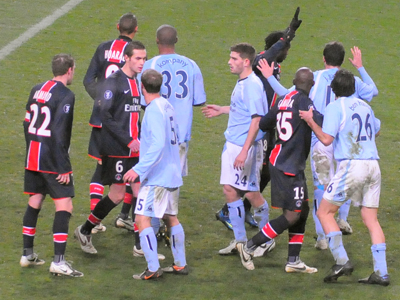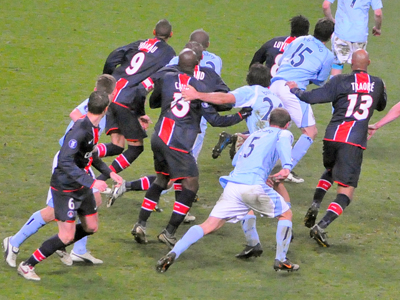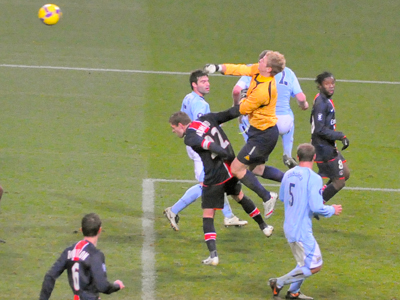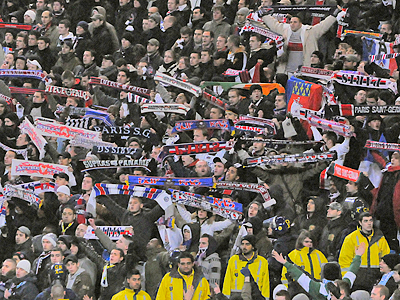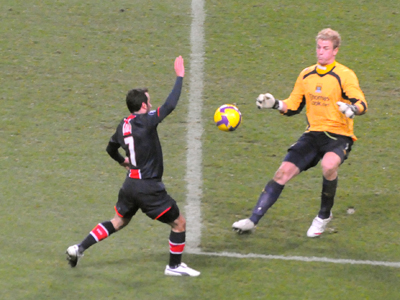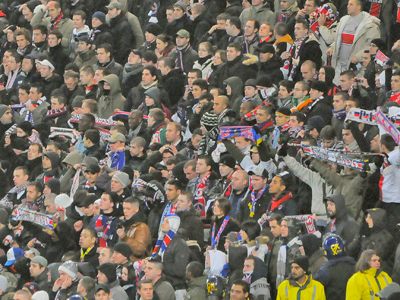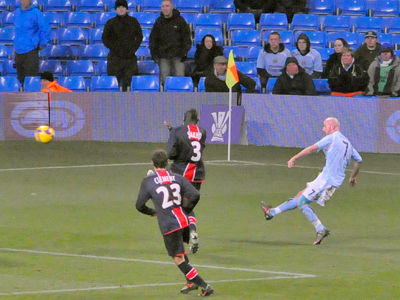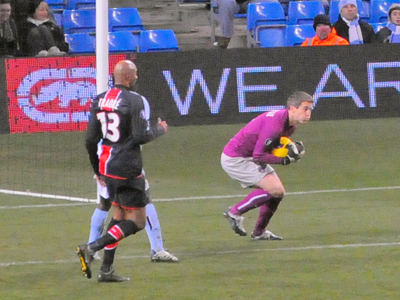 The visitors were beginning to attack a lot more and City had to be alert on several occasions to clear corners
A cold night and TV coverage on ITV4 reduced the crowd to just over 25,000 . City had made several changes bringing in Zabaleta, Ben Haim, Elano, Sturridge and Jo . A win would guarantee top place in the group.
Sturridge missed an early chance put through by Elano in the first five minutes. His shot was blocked and then Elano following up also had a chance which the keeper saved.
Ireland mishits a shot which went well wide of the target
Sturridge tries to force his way through the packed French club defence
A centre by Zabaleta eventually comes to naught
Pancrate manages to make progress down the right wing and his cross is cleared by City for a corner
Sturridge fails to hold the ball when challenged
ex Chelsea striker Kezman tangles with Joe Hart and a moment later goes in a little late on a back pass
The referee from Portugal has words with Kezman
Sakho clears from Sturridge
Elano tries to beat Sakho
A Zabaleta cross is headed by Jo.........
.......right into the hands of Landreau . A poor effort
A Zabaleta shot is deflected for a corner
Just before half time Kompany has a shot from a distance away from goal but it is easily stopped by the keeper
I doubt whether Andy Cole and Andy Townsend would have many positives at half time with the game locked at 0-0
Kompany powerful in midfield clears an attack
There was probably more action among the visiting supporters than on the field in the first half
Traore's shot is deflected off Dunne for a corner
Zabaleta close marks Kezman
Sturridge manages to get in a shot........
...... but the shot goes wide. What else !
Benjani - on for the injured Elano - loses out to Traore
A Luyindula shot is comfortably saved by Hart
While Sturridge receives treatment Mark Hughes gives instructions to Dunne
A City attack led by Sturridge in a packed penalty area.......
.... ends with a shot that goes just wide --- again
Team
Hart 7.5: Zabaleta 6.5, Dunne 7.5, Ben Haim 7, Garrido 6.5: Kompany 8, Ireland 7.5, Elano 6.5 ( Benjani 6.5) Vassell 5, Sturridge 6.5,Jo 5, (Evans 6.5)

Luyindula breaks through the offside trap and Hart has to make a good save with his feet to keep a clean sheet
Vassell is fouled right on the edge of the area by Sakho but the free kick taken by Kompany sails well over the bar
Landreau catches easily to end a Zabaleta cross
Hoarau - on for Kezman - put the ball just past the post - an escape for City
Moments later an attack down the left gave Hoarau a half chance but Hart managed to smother the cross
The visitors were much more of the play now and City did well to survive though they were helped by poor finishing
A cross cum shot by Guily is saved by Hart at the post
The visitors continued to put the City defence under pressure and with less than ten minutes to go it was touch and go whether City could hold out
The players get ready for a scrum as a free kick comes in and Camera nearly scores
Joe Hart punches clear a free kick
The visiting supporters now sense a victory
As extra time ticked away a good run by Evans gave Ireland a chance but his effort was easily saved by the keeper and the game ended without a goal.